Another great Fall Trail on Lake Norman is a wrap! We paid back over $37,000.00 and had to cut the trail short because of weather! We are in the process of making the 2018 Norman schedule and it will be posted very soon! CATT offers the best payback in the Carolinas!
Thanks to Gerry Wood Auto Group for supporting the bass anglers in the Lake Norman area! Guys if you're in the market for a vehicle please give them a look! They support us…lets support them!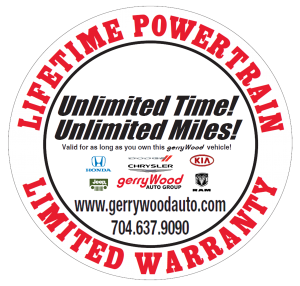 www.gerrywoodauto.com
Goodwill Northwest North Carolina was the reason we able to award cash prizes to our Veterans fishing the Norman CATT Trail!

www.goodwillnwnc.org
Scott Beattie put up the free entry at each Norman event! Thanks Scott!

www.keybuilders.com
Tommy Williams & Thomas Hardwick made it 2 in a row as they brought in 5 bass weighing 15.19 lbs taking 1st place this past Saturday! Add in the BONUS $ and the 2nd BF money PLUS Skeeter Real Money and they collected $6,405.00! They also received a Lews Mach II Custom Speed Stick!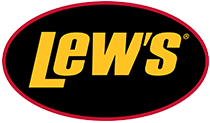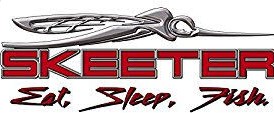 2nd went to Mike Stephens & Chris Gravely with 5 bass weighing 14.32 lb and they took home $1,840.00!
Josea Goble & Brian Morgan finished 3rd with 14.11 lbs and took home $1,000.00!
Maurice Freeze & Rick Poplin weighed in a 4.51 lb bass that was the 1st BF! they took home $400.00 plus a Lews Mach II Bait Cast Reel!
Nick Miller & Brandon Brickweg claimed 4th with 13.35 lbs and took home $500.00!
We paid back a total of 8 places and $11,270.00!
| | | | |
| --- | --- | --- | --- |
|  Team | Big Fish | Weight | Winnings |
| Thomas Hardwick/Tommy Williams Bonus $/2nd BF | 4.26 | 15.19 | $6,405.00 |
| Mike Stephens & Chris Gravely | 4.16 | 14.32 | $1,840.00 |
| Josea Goble & Brian Morgan | 3.65 | 14.11 | $1,000.00 |
| Nick Miller & Brandon Brickwig | 3.84 | 13.35 | $500.00 |
| Doug Easton & Carson Orellana | 3.50 | 12.90 | $250.00 |
| Dylon Fulk & Adam Waters | 3.69 | 12.01 | $200.00 |
| Kelly Logan & Jason Wilson | 3.68 | 11.91 | $175.00 |
| Rick Poplin & Maurice Freeze  1st BF | 0.00 | 11.55 | $400.00 |
| Luke Helms & Kevin Tolar | 2.91 | 11.10 | |
| Arttie Phillips & Graham Rushing | 3.73 | 10.78 | $250.00 |
| Doug Punch & Rocky Franklin | 3.34 | 10.78 | |
| Aric Dwyer & Robbie Anderson | 3.68 | 9.92 | |
| Russell Hoyle & Ethan Hoyle | 0.00 | 9.58 | |
| John Allen & Don Poteat | 3.93 | 9.34 | |
| Chris Bumgarner & Jimmy LeShock | 2.79 | 9.12 | |
| Bobby Gill & Chris Tinsly | 0.00 | 9.04 | |
| Jeff Johnson & Jerry Gobel | 2.30 | 8.96 | |
| Dempsey Carter & Ted Mobley | 3.62 | 8.80 | |
| Steve Addington & Aaron Jordon | 0.00 | 8.73 | $150.00 |
| Scott Beatty & Dwight Beatty | 0.00 | 8.69 | |
| Derick Porter & Chris Higgins- | 0.00 | 8.66 | |
| Tim Chapman & Marcus Leech | 0.00 | 8.48 | |
| Tracy Brown & David Bright | 0.00 | 7.21 | |
| Petey Bost & Danny Bost | 0.00 | 3.99 | |
| Roger Hoover & Scott Hamrick | 0.00 | 0.00 | $100.00 |
| Cameron Baker & Sam Glenn | 0.00 | 0.00 | |
| Brenden Schneider & Kyle James | 0.00 | 0.00 | |
| Steve Shaw & Rob Proctor | 0.00 | 0.00 | |
| Travis Kilby & Nathan Dellinger | 0.00 | 0.00 | |
| Miles Stewart & Joel Ketchum | 0.00 | 0.00 | |
| Bobby Snyder & Timothy Cline | 0.00 | 0.00 | |
| Dylon Smith & Austin Smith | 0.00 | 0.00 | |
| Craig Chamber & Allen Robbins | 0.00 | 0.00 | |
| Milton Yancy & Larry Yancy | 0.00 | 0.00 | |
| Danny Mason & Lionel Mason | 0.00 | 0.00 | |
| Patrick Tierney & Chuck Douthit | 0.00 | 0.00 | |
| Troy Armstrong & Fisher Armstrong | 0.00 | 0.00 | |
| Derrick Cummings & Josh Sanders | 0.00 | 0.00 | |
| Sheldon Hipps and Matt Hipps | 0.00 | 0.00 | |
| Josh Donegan & Don Donegan | 0.00 | 0.00 | |
| Total Entrys |   |   | $4,680.00 |
| BONUS $ |   |   | $1,125.00 |
| Skeeter Real Money |   |   | $500.00 |
| 2017 Norman Fall Final Fund |   |   | $2,570.00 |
| Total Paid At Ramp |   |   | $11,270.00 |
| Total Paid 2017 Fall Norman |   |   | $37,325.00 |