Todd Butler & Chad Gainey brought a limit at 9.34 lbs taking 1st Place Lake Robinson! Add in the Bonus $ and 2nd BF at 2.02 lbs and they took home $498.00! Todd & chad also won the points and will fish the Final Free!
2nd went to Ryan West & Shawn Gatherings with a limit weighing 7.48 lbs and they took home $235.00!
1st BF was weighed in by Eric Williamson & Trey Hunter at 2.80 lbs and they received $77.00!
Next up is the Robinson Final Jan 6th!

www.marshallsmarine.com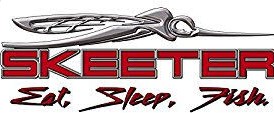 | | | | | |
| --- | --- | --- | --- | --- |
| Team | Big Fish | Weight | Winnings | Points |
| Todd Butler/Chad Gainey  1st Bonus $/2nd BF | 2.02 | 9.34 | $498.00 | 220 |
| Ryan West/Shawn Gathins  2nd Bonus $ | 1.98 | 7.48 | $235.00 | 218 |
| Eric Williamson/Trey Hunter  1st BF | 2.80 | 6.50 | $77.00 | 216 |
| Roby Wyatt/Mike Prytula | 0.00 | 6.44 | | 214 |
| Jimmy Mac/ Calvin Griggs | 0.00 | 5.90 | | 212 |
| Scott McLamb/Miles Hair | 0.00 | 5.70 | | 210 |
| Shon Fales/Chris Rogers | 0.00 | 5.44 | | 208 |
| Thad Driggers/Stevie Walker | 0.00 | 0.00 | | 206 |
| Kyle McElveen | 0.00 | 0.00 | | 206 |
| Tanner Fletcher/Von McCoy | 0.00 | 0.00 | | 206 |
| Don Hall | 0.00 | 0.00 | | 206 |
| Total Entrys |   |   | $880.00 | |
| BONUS $ |   |   | $200.00 | |
| Total Paid At Ramp |   |   | $810.00 | |
| Robinson 2017 Fall Final Fund |   |   | $245.00 | |
| 2017 CATT Championship Fund |   |   | $25.00 | |
|   |   |   |   | |
| 2017 Robinson Fall Final Fund Total |   |   | $1,135.00 | |
| 2018 CATT Championship Fund Total |   |   | $2,350.00 | |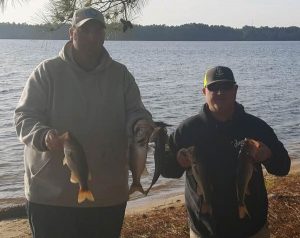 2nd Ryan West & Shawn Gathings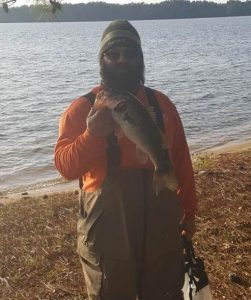 BF Eric Williamson & Trey Hunter