Next Lake Norman Open is July 18 at Pinnacle Access!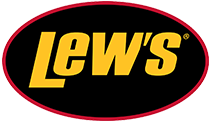 Here are the results of the CATT Open tourney last weekend on Lake Norman. We had a 17 boat field paying out top three places. We had a first (for me anyway) with the second, third and fourth place big fish all weighing in within three 1/100ths of a pound of each other! Winning the tournament with a bag weighing 15.41 LBS were the team of Mike Seawright and Jason Eaker winning $325.00 for the tourney and another $375.00 for side pot for a days winnings of $700.00. Second place with a bag weighing 15.15 LBS was Chad Moffit winning $185.00 for his efforts! Third place was won by Mike Stephens and Chris Carnes with 13.45 LBS total winning $95.00. Big fish winners were Logan Anderson and Jacob Moore with a 4.48 LB fish.
We will be back at it this Saturday the 18th at Pinnacle Landing. $60.00 entry per boat with a $25.00 optional side pot. Launch at 6 AM – return by 2 PM. Hope to see y'all there!
Be safe everyone!
| | | | |
| --- | --- | --- | --- |
| Team | BF | Weight | Winnings |
| Mike Seawright – Jason Eaker | 4.18 | 15.41 | $700.00 |
| Chad Moffit | 4.17 | 15.15 | $185.00 |
| Mike Stephens – Chris Carnes | 0.00 | 13.45 | $95.00 |
| Roger Hoover | 3.36 | 12.97 | |
| Jeff Queen – Adam Parker | 4.19 | 12.77 | |
| Logan Anderson – Jacob Moore | 4.48 | 12.42 | |
| Luke Clark – Randy Moss | 0.00 | 10.51 | |
| Lance Eckford – Brent warser | 3.29 | 5.93 | |