Next CATT Lake Norman Open is March 20th launching from Queens!
Roger Hoover weighed in 5 bass at 15.17 lbs taking 1st Place and $950.00!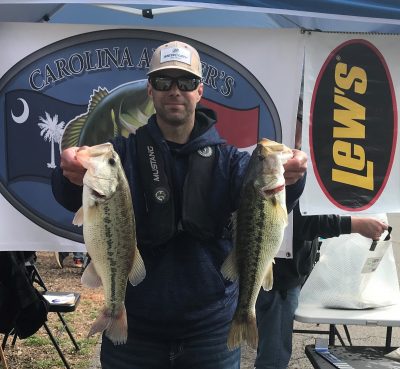 2nd Place with 13.05 lbs Scott & Dwight Beattie!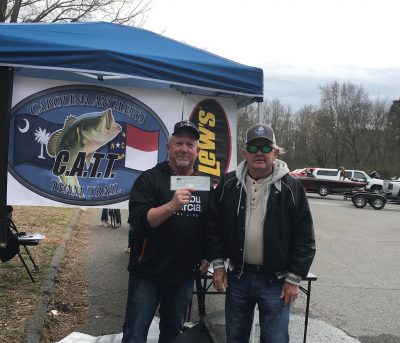 Shane Lehew & Carson Cochran 3rd with 12.99 lbs!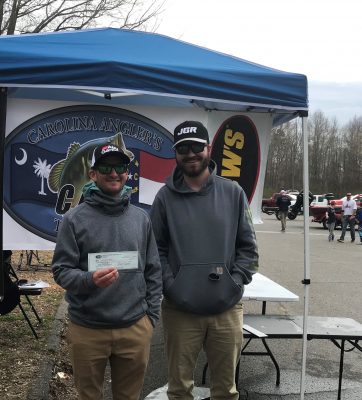 4th Shane Sharpe & Will Mitchell 12.00 lbs!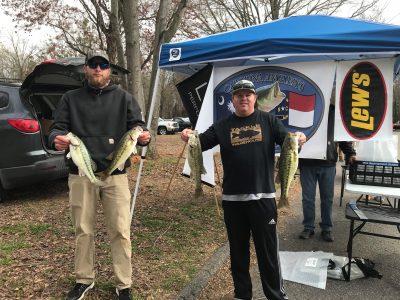 BF weighed up at 5.03 lbs brought in by Bradley Perry & Blake Bradley!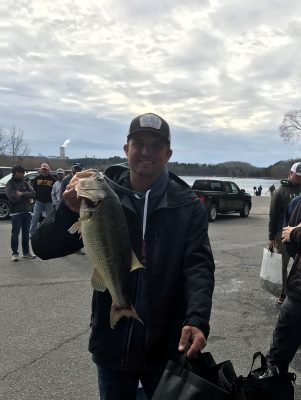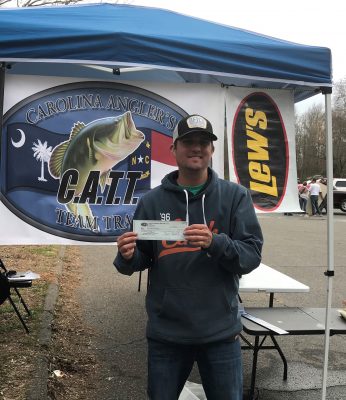 | | | | |
| --- | --- | --- | --- |
| Team | BF | Weight | Winnings |
| ROGER HOOVER | 3.93 | 15.17 | $950.00 |
| SCOTT BEATTIE / DWIGHT BEATTIE | 3.83 | 13.05 | $235.00 |
| SHANE LEHEW / CARSON COCHRAN | 0.00 | 12.99 | $125.00 |
| SHANE SHARPE / WILL MITCHELL | 3.85 | 12.00 | $75.00 |
| JOSHUA BENGE | 0.00 | 11.70 | |
| BRADLEY PERRY / BLAKE BRADLEY | 5.03 | 11.64 | $145.00 |
| DAVID HENDRICK / JOEL PORTER | 3.04 | 11.59 | |
| PRESTON HARRIS / STANTON HARRIS | 5.33 | 11.38 | |
| MARC MORRISON / RODNEY LAMBERT | 2.57 | 11.34 | |
| LUKE HELMS / KEVIN BROWN | 0.00 | 11.15 | |
| ROBERT STILTING / MATTHEW MCCLAMROCK | 3.83 | 10.89 | |
| ALFRED KIESLING / MIKE CHRONISTER | 2.63 | 10.88 | |
| CAMERON ANDREWS / ANTHONY BROOKS | 0.00 | 10.60 | |
| BRIAN GUSA / BADIN GUSA | 0.00 | 8.50 | |
| WAYNE BAKER / DWAYNE BAKER | 0.00 | 8.43 | |
| JOSHUA CANNON / DOMINICK LESERRA | 2.13 | 8.16 | |
| MIKE CLARK / CHRIS ANDERSON | 0.00 | 7.67 | |
| JOEL MARCOTTE | 0.00 | 7.54 | |
| WILL PRICE | 0.00 | 0.00 | |
| JONATHAN WEBSTER / NATHAN HAGER | 0.00 | 0.00 | |
| JOSHUA HALL / GENE HALL | 0.00 | 0.00 | |
| CHRISTOPHER COKER | 0.00 | 0.00 | |
| JEFF QUEEN / ADAM PARKER | 0.00 | 0.00 | |
| BLAKE CONNER / BRANDON CONNER | 0.00 | 0.00 | |