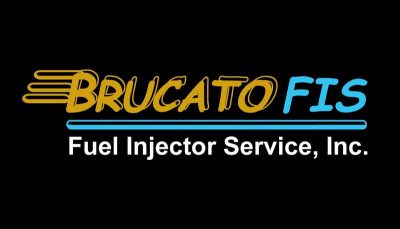 Next CCR Qualifier is March 16th! We have it listed at Bucksport but we are looking at moving it to Georgetown where it was originally scheduled! Stay Tuned!
Mark Johnson and Gary Pope brought in 18.08 lbs and took the win on the Cooper River this past Saturday!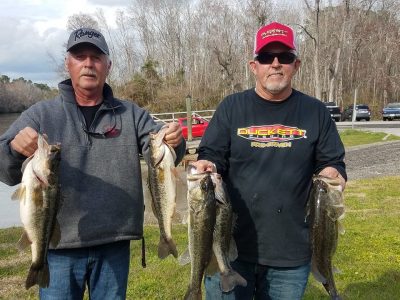 James Robison & William Gregory claimed 2nd!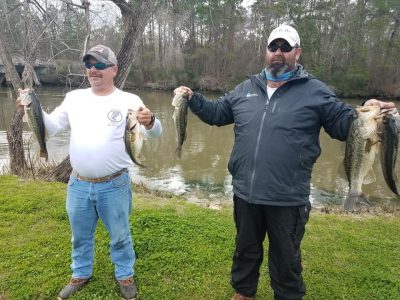 Scott Perrine & Doug Law with the BF!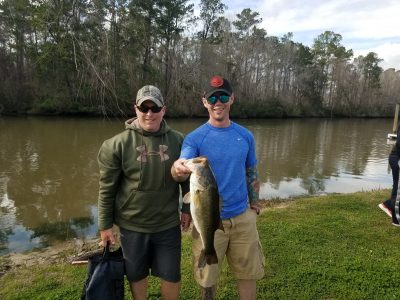 | | | | | |
| --- | --- | --- | --- | --- |
| | Big | Total | Total | |
| 22 Teams | Fish | Weight | Winnings | Points |
| Gray Pope/Mark Johnson | 4.62 | 18.08 | $900.00 | 110 |
| James Robison/William Gregory | 3.69 | 13.42 | $300.00 | 109 |
| Winston Martin/Neal Martin | 4.26 | 12.60 | $200.00 | 108 |
| Matt Baker | 4.31 | 11.93 | $100.00 | 107 |
| Scott Perrine/Doug Law | 5.18 | 10.62 | $154.00 | 406 |
| Jonathan Kelly/Nick Gant | 3.47 | 10.47 | | 105 |
| Brett Thacker/Chase Marshall | 4.93 | 10.42 | $66.00 | 104 |
| Kaleb Gerald/Wesley Williamson | 0.00 | 9.94 | | 103 |
| Winky Wadford/Scottie Mixson | 0.00 | 9.32 | | 102 |
| Travis Gatilin/Grant Powell | 0.00 | 8.78 | | 101 |
| Casey Leach/Charlene Leach | 0.00 | 8.50 | | 100 |
| Ron Terwillger/Sonya Terwillger | 0.00 | 8.44 | | 99 |
| Brian Howard/Wade Cook | 2.03 | 7.99 | | 98 |
| Hunter Spivey/Matthew Goheen | 0.00 | 7.95 | | 97 |
| Jermey Hewitt/Dalton Hewitt | 2.63 | 7.69 | | 96 |
| Will Thompson/Doug Robertson | 0.00 | 6.50 | | 95 |
| Gene Youngs | 0.00 | 4.89 | | 94 |
| Bubba Dennis/James White | 0.00 | 0.00 | | 93 |
| Greg Benton/Logan Benton | 0.00 | 0.00 | | 93 |
| Kyle Johnson | 0.00 | 0.00 | | 93 |
| Cody Squires | 0.00 | 0.00 | | 93 |
| Danny McLean | 0.00 | 0.00 | | 93 |
| Total Entrys | | | $1,760.00 | |
| BONUS $ | | | $400.00 | |
| Total Paid At Ramp | | | $1,720.00 | |
| CCR 2019 Spring Final Fund | | | $330.00 | |
| 2019 CATT Championship Fund | | | $50.00 | |
| 2019  CCR Spring Final Fund Total | | | $600.00 | |
| 2019 CATT Championship Fund Total | | | $2,915.00 | |