16 Teams entered the 1st CCR Qualifier on 2019 launching out of Georgetown! The next CCR Qualifier will be Feb 16 the at the Cooper River!
Remember, guys you only have to enter 1 CCR Qualifier to enter the CCR Final and you will also be able to enter the Phantom Invitational July 27th at Bucksport $5,000.00 1st Place!

Gary Pope and Mark Johnson started it off with a bang! They brought in 5 bass weighing up at 20.74 lbs to take 1st Place! They brought in the BF at 7.12 lbs!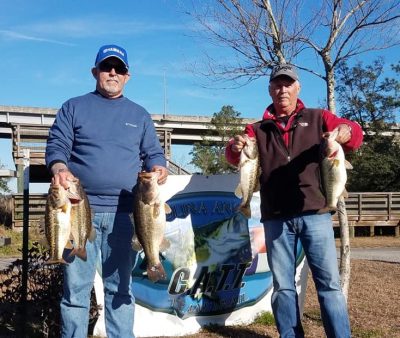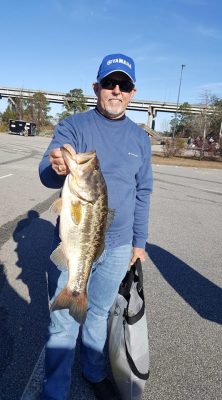 2nd went to Kaleb Gerald & Wesley Williamson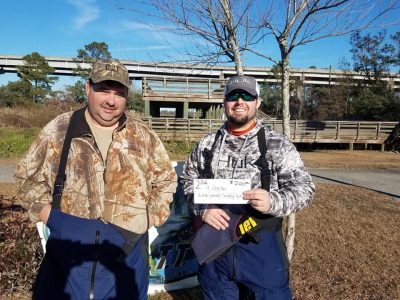 Travis Gatlin & Grant Powell were 3rd!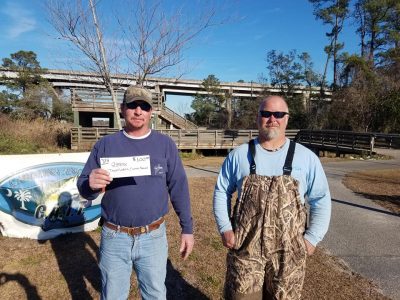 | | | | | |
| --- | --- | --- | --- | --- |
| | Big | Total | Total | |
| 16 Teams | Fish | Weight | Winnings | Points |
| Gary Pope/Mark Johnson | 7.12 | 20.74 | $922.00 | 110 |
| Kaleb Gerald/Wesley Williamson | 0.00 | 9.08 | $200.00 | 109 |
| Travis Gatlin/Grant Powell | 0.00 | 8.88 | $100.00 | 108 |
| Brian Howard/Wade Cook | 0.00 | 8.71 | | 107 |
| Dan McLaud/James Walter | 0.00 | 8.66 | | 106 |
| Kevin Alford | 0.00 | 6.02 | | 105 |
| Jonathan Kelly/Coltin Hicks | 0.00 | 5.12 | | 104 |
| Cody Squires/Timmy Squires | 0.00 | 4.22 | | 103 |
| Ray Inman/Jennifer Floyd | 0.00 | 4.04 | | 102 |
| Charles Freyer | 0.00 | 3.72 | | 101 |
| Robbie Boyd/Dillion Thompkins | 2.95 | 2.95 | $48.00 | 100 |
| Kyle Johnson | 0.00 | 2.89 | | 99 |
| Hunter Spivey/Matthew Goheen | 0.00 | 2.31 | | 98 |
| Casey Leach/Charlene Leach | 0.00 | 2.11 | | 97 |
| Ryan Thompson/Dalton | 0.00 | 0.00 | | 96 |
| James Roy Robison Jr./William Gregory | 0.00 | 0.00 | | 96 |
| Total Entrys | | | $1,280.00 | |
| BONUS $ | | | $325.00 | |
| Total Paid At Ramp | | | $1,270.00 | |
| CCR 2019 Spring Final Fund | | | $270.00 | |
| 2019 CATT Championship Fund | | | $35.00 | |
| 2019  CCR Spring Final Fund Total | | | $270.00 | |
| 2019 CATT Championship Fund Total | | | $2,555.00 | |