Next Chatuge Lake CATT is Sept 12 at GA Mtn Fairground!!
To view the Chatuge Lake Points go to the Chatuge Lake Division page and scroll down! Point winners receive free entry at the Final and #1 Blastoff! We also award plaques to point and Final winners! Lewsor Strike King Prize pack awarded at Final to BF winner!
We're off to a great start on Chatuge Lake! 16 teams dodged the weather and launched out of Ledford Chapel competing in the 1st ever CATT event on Chatuge Lake! Thanks to Mark Cook for bringing CATT to Chatuge Lake! This trail is going to be  great one! Spread the word guys and you will be surprised at the amount of $$ you can win! CATT was established in 1997 with 12 guys just fishing for fun! Now we have 24 Divisions in 4 states!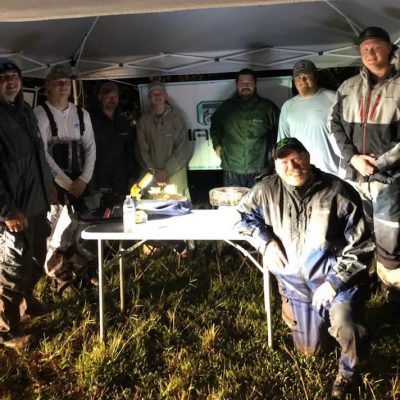 Michael Bradley & Robert Cope took 1st Place with 5 bass weighing 15.75 lbs! They also weighed in the 1st BF at 5.75 lbs and took home $797.00! Great job guys and thanks for fishing with us!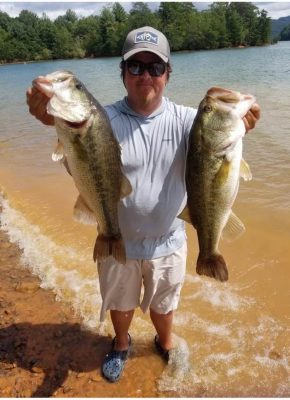 Thanks guys and hope to see you at the next CATT Chatuge event!

Click on the Phantom Logo and see the great outdoor wear Phantom has! Use PHANTOMCATT15 at checkout and earn 15% off your order!
| | | | | |
| --- | --- | --- | --- | --- |
| | BF | Weight | Winnings | Points |
| Michael Bradley – Robert Cope | 5.47 | 15.75 | $797.00 | 110 |
| Robert Rogers – Stevie Abercrombie | 3.59 | 13.37 | $258.00 | 109 |
| Trevor Prince – Alex Prince | 0.00 | 11.27 | $90.00 | 108 |
| Blake Wright – Greg Wright | 3.45 | 11.15 | | 107 |
| Mitchell Grimsley – Brandon Grimsley | 3.15 | 11.11 | | 106 |
| Kyle Dillon – Jesse Mull | 0.00 | 11.10 | | 105 |
| Josh Stepp – Aaron Jenkins | 0.00 | 11.04 | | 104 |
| Travis Hooper – Dusty Williams | 3.18 | 9.12 | | 103 |
| Mark Cook – Jaxon Pace | 0.00 | 8.04 | | 102 |
| Bryan Merritt – Merritt Keykedall | 0.00 | 3.44 | | 101 |
| Dusty Hensley – Eric hensley | 0.00 | 3.14 | | 100 |
| Larry Parker – Andy Parker | 0.00 | 2.95 | | 99 |
| Tracy Dulaney – Zach Thompson | 0.00 | 2.85 | | 98 |
| Richard Case – Matthew Case | 0.00 | 2.54 | | 97 |
| Colton Stroud – Joseph Floyd | 0.00 | 0.00 | | 96 |
| Clint Bartlett | 0.00 | 0.00 | | 96 |
| Total Entrys | | | $1,280.00 | |
| BONUS $ | | | $200.00 | |
| Total Paid At Ramp | | | $1,145.00 | |
| 2020 Chatuge Lake Fall Final Fund | | | $285.00 | |
| 2020 CATT Championship/Phantom Fund | | | $0.00 | |
| 2020 Chatuge Lake Final Fund Total | | | $285.00 | |
| 2020 CATT Championship/Phantom Fund Total | | | $4,520.00 | |