Next up is the Chatuge Lake Fall Final Oct 31 at Ledford Chapel!
Robbie Cook & Michael West take 1st Place with 5 bass weighing 14.69 lbs!
Kyle Dillon and Stacy West claim 2nd with 13.57 lbs!
Michael Bradley & Robert Cope win the Chatuge points and will fish the Final FREE plus blast off #1!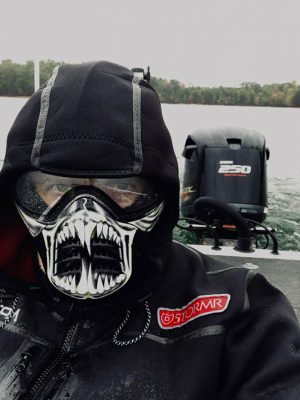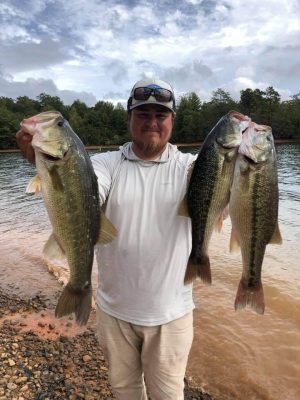 | | | | | |
| --- | --- | --- | --- | --- |
| | BF | Weight | Winnings | Points |
| Robbie Cook – Michael West | 3.32 | 14.69 | $375.00 | 110 |
| Kyle Dillon – Stacey West | 0.00 | 13.57 | $150.00 | 109 |
| Kevin Allman – Josh Step | 4.32 | 13.09 | $30.00 | 108 |
| Earl – Stevie Abercrombie | 3.31 | 12.90 | | 107 |
| Michael Bradley – Robert Cope | 4.43 | 12.21 | $70.00 | 106 |
| Tracy Dulaney – Zach Thompson | 3.19 | 11.30 | | 105 |
| Grayson Cook – Mark Cook | 2.89 | 10.97 | | 104 |
| Trevor Prince | 0.00 | 10.38 | | 103 |
| Richie Case – Max Case | 3.06 | 9.87 | | 102 |
| Keith Green – Seth Green | 3.80 | 3.80 | | 101 |
| Total Entrys | | | $800.00 | |
| BONUS $ | | | $75.00 | |
| Total Paid At Ramp | | | $655.00 | |
| 2020 Chatuge Lake Fall Final Fund | | | $250.00 | |
| 2020 CATT Championship/Phantom Fund | | | $0.00 | |
| 2020 Chatuge Lake Final Fund Total | | | $1,040.00 | |
| 2020 CATT Championship/Phantom Fund Total | | | $4,870.00 | |