Bart Blackburn & Stewart Gambrell took the win on Clarks Hill Jan 27 with 5 bass weighing 20.09 lbs! They also weighed the 2nd BF at 5.15 lb for a total of $396.00!
2nd went to Chris Rodwell & Jon Hair took 2nd with 5 bass weighing 19.10 lbs and they brought in a 7.01 lb Hawfg to take the 1st BF. They took home $264.00! Chris & Jon won the Points and will fish the Final Free!
We are in the process of adding Jigs to the CATT site! Check them out under the Shop feature and then click CATT Tackle!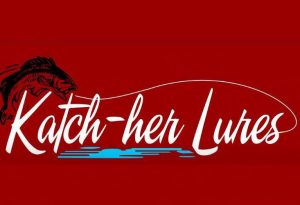 | | | | | | |
| --- | --- | --- | --- | --- | --- |
| Name | Big Fish | Weight | Winnings | Points | |
| Bart Blackburn – Stewart Gambrell | 5.15 | 20.09 | $396.00 | 110 | |
| Chris Rodwell – Jon Hair  1st BF | 7.01 | 19.10 | $264.00 | 109 | |
| Charles Doyle – Chris Hadden | 4.11 | 17.06 | | 108 | |
| Matt Deufel – Nick Voss | 3.15 | 16.11 | | 107 | |
| Jack Nelson – Corey Johnson | 5.10 | 15.14 | | 106 | |
| Kevin Tucker – Jackson Lee | 0.00 | 15.09 | | 105 | |
| Reno Reasoner – Keith Williamson | 4.11 | 14.02 | | 104 | |
| Duane Houk – Kevin McKee | 0.00 | 10.07 | | 103 | |
| Jimmy Reed – Paula Alexander | 0.00 | 0.00 | | 102 | |
| David Whyte – JC Whyte | 0.00 | 0.00 | | 102 | |
| Steven Story | 0.00 | 0.00 | | 102 | |
| Jeff Murray | 0.00 | 0.00 | |  102 | |
| Total Entrys |   |   | $960.00 | | |
| BONUS $ |   |   | $0.00 | | |
| Total Paid At Ramp |   |   | $660.00 | | |
| Clarks Hill 2017 Fall Final Fund |   |   | $275.00 | | |
| 2018 CATT Championship Fund |   |   | $25.00 | | |
|   |   |   |   | | |
| 2017 Clarks Hill Fall Final Fund Total |   |   | $1,310.00 | | |
| 2018  CATT Championship Fund Total |   |   | $2,405.00 | | |