The 2019 CCR Spring Final is this coming Saturday April 27 at Bucksport on the Wacccamaw River!
Kaleb Gerald/Wesley Williamson win the CCR points and will fish the CCR Final Free!
Final – $160 Entry $170 at Ramp
Optional $25 Side Pot (BONUS $)
Blastoff Position is Determined By Order Of Payment!
You only had to enter 1 CCR Qualifier to be eligible to enter the CCR Final!
Colby Calhoun wins the last CCR Qualifier with 5 bass weighing 13.24 lbs and takes home $1,001.00!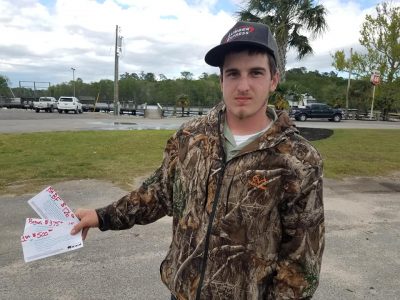 2nd went to Les & Jonah Jordan with 11.26 lbs!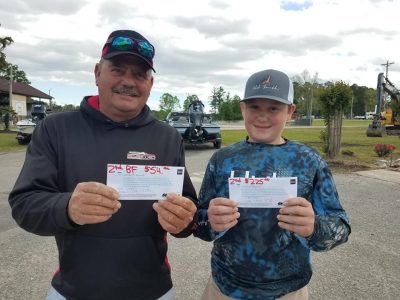 3rd Britt Brown & Tim Barfield with 10.09 lbs!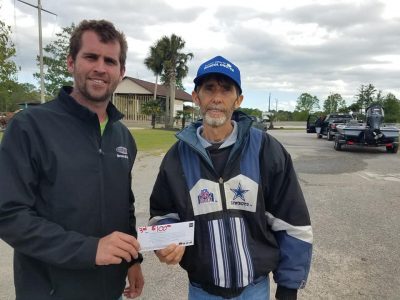 | | | | | |
| --- | --- | --- | --- | --- |
| | Big | Total | Total | |
| 18 Teams | Fish | Weight | Winnings | Points |
| Colby Calhoun | 0.00 | 13.24 | $1,001.00 | 110 |
| Les Jordan Jonah Elliott | 0.00 | 11.26 | $279.00 | 109 |
| Britt Brown Tim Barfield | 0.00 | 10.09 | $100.00 | 108 |
| Charles Freyer Darren Williamson | 0.00 | 9.24 | | 107 |
| Chris Blanchette Matt Gutowski | 0.00 | 8.97 | | 106 |
| Marshall Sasser Andrew Vereen | 0.00 | 8.56 | | 105 |
| Kaleb Gerald Wesley Williamson | 0.00 | 8.55 | | 104 |
| Shawn Todd | 0.00 | 8.40 | | 103 |
| Jason Farand – Casey Stamey | 0.00 | 8.10 | | 102 |
| Tommy Collins Avery Williams | 0.00 | 7.29 | | 101 |
| RD Prince Ron Newton | 0.00 | 6.28 | | 100 |
| Jonathan Kelly Stephen Smith | 0.00 | 5.55 | | 99 |
| Hunter Harrelson Aston Harrelson | 0.00 | 5.06 | | 98 |
| Kyle Johnson | 0.00 | 0.00 | | 97 |
| Alex Cribb | 0.00 | 0.00 | | 97 |
| Jonathan Singletary Cody Squires | 0.00 | 0.00 | | 97 |
| Charles Proctor John Proctor | 0.00 | 0.00 | | 97 |
| Danny McClain | 0.00 | 0.00 | | 97 |
| Total Entrys | | | $1,440.00 | |
| BONUS $ | | | $375.00 | |
| Total Paid At Ramp | | | $1,380.00 | |
| CCR 2019 Spring Final Fund | | | $355.00 | |
| 2019 CATT Championship Fund | | | $50.00 | |
| 2019  CCR Spring Final Fund Total | | | $1,275.00 | |
| 2019 CATT Championship Fund Total | | | $5,030.00 | |