Next and last Cooper River Qualifier is April 20th at Cypress Gardens!
Scott Perrine & Doug Law win on the Cooper River this past Saturday with 5 bass weighing up at 16.14 lbs!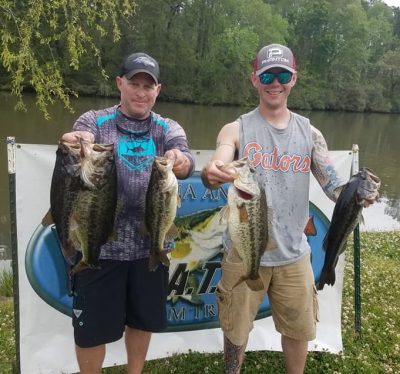 3rd Place Brent Bartman & Benjamin Smith 13.91 lbs!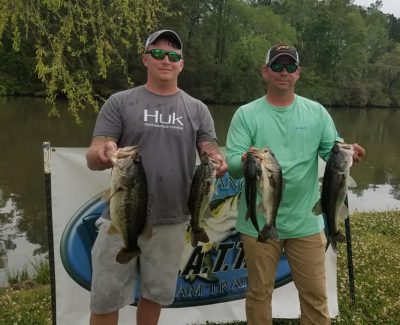 4th James Roy Jr Robison & William Gregory 13.73 lbs!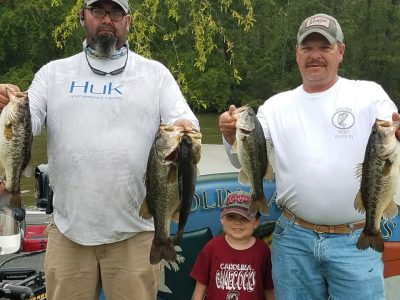 BF 6.00 lbs weighed in by Jimmy McCants & Kevin Powell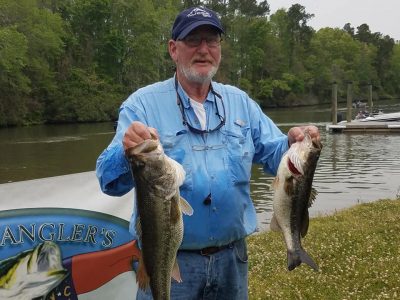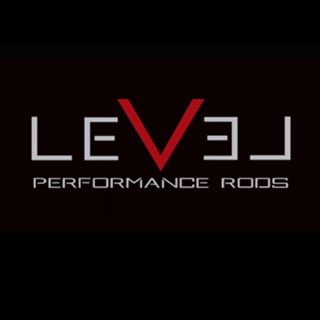 | | | | | |
| --- | --- | --- | --- | --- |
| | Big | Total | Total | |
| 21 Teams | Fish | Weight | Winnings | Points |
| Scott Perrine Doug Law | 0.00 | 16.14 | $875.00 | 110 |
| Wayne Clifton Shawn Thompson | 0.00 | 14.45 | $220.00 | 109 |
| Brent Bartman Benjamin Smith | 0.00 | 13.91 | $110.00 | 108 |
| James Roy Jr Robison William Gregory | 0.00 | 13.73 | $105.00 | 107 |
| Jimmy Mccants Kevin Powell | 6.00 | 13.07 | $65.00 | 106 |
| Johnny Brinson James White | 0.00 | 13.01 | | 105 |
| Bruce Wheeler Health Heath Hunter | 0.00 | 12.56 | | 104 |
| Travis Gatlin Grant Powell | 0.00 | 12.51 | | 103 |
| Paul Gaskins Michael Gaskins | 0.00 | 10.62 | | 102 |
| Bubba Dennis Randy Gibson | 0.00 | 8.75 | | 101 |
| Will Thompson Doug Robertson | 0.00 | 8.74 | | 100 |
| Bill Lawshe Jermey Jeremy Hewitt | 0.00 | 8.47 | | 99 |
| Ryan Drew Bruce Singletary (sub) | 0.00 | 7.36 | | 98 |
| Josh Timmons Robby Powell | 0.00 | 7.22 | | 97 |
| Matt Baker Andrew Baker | 0.00 | 6.60 | | 96 |
| Dave McConnell Dylan Mcconnell | 0.00 | 6.12 | | 95 |
| Gene Youngs Joe Joseph Giampa | 0.00 | 6.07 | | 94 |
| Casey Leach Charlene Leach | 0.00 | 3.26 | | 93 |
| Anthony Amerson Jonathan Singletary | 0.00 | 0.00 | | 92 |
| Darrel Knies | 0.00 | 0.00 | | 92 |
| Nicholas Mcpherson David Waldrop | 0.00 | 0.00 | | 92 |
| Total Entrys | | | $1,050.00 | |
| BONUS $ | | | $450.00 | |
| Total Paid At Ramp | | | $1,375.00 | |
| Cooper River 2019 Spring Final Fund | | | $100.00 | |
| 2019 CATT Championship Fund | | | $10.00 | |
| Cooper River 2019 Spring Final Fund Total | | | $305.00 | |
| 2019 CATT Championship Fund | | | $4,420.00 | |