Get your Phantom Apparel at a discount! Use PHANTOMCATT15 and receive 15% off your next order!
Click on the Phantom logo to get started!

Next Catt Cooper River Fall Qualifier is November 3rd at Cypress Gardens!
Scott Perrine bested the 2nd place team by over 3 lbs with 5 bass weighing 16.50 lbs! Add in the BONUS $ and Scott took home $860.00!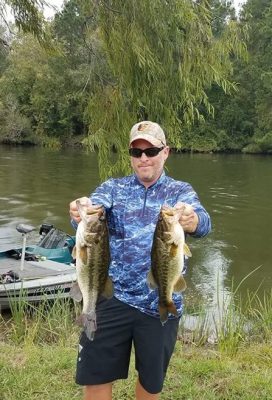 2nd went to Justin Craven & Michael Craven with a limit weighing 13.08 lbs and they earned $235.00!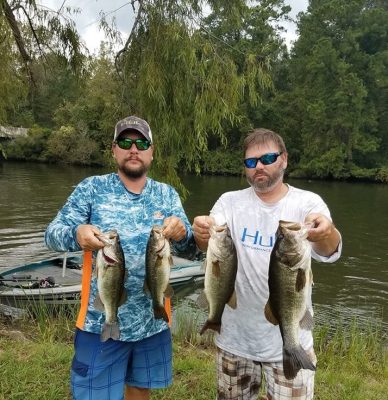 The 3rd place team was Bubba Dennis & Randy Gibson with 5 bass weighing 12.87 lbs! They collected $125.00!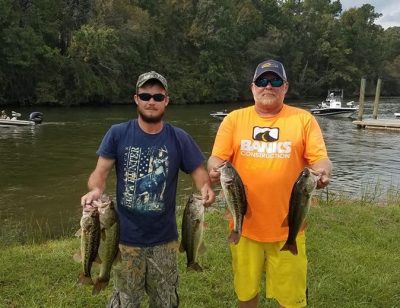 John and Grace Campbell finished 4th with 12.21 lbs and received $70.00!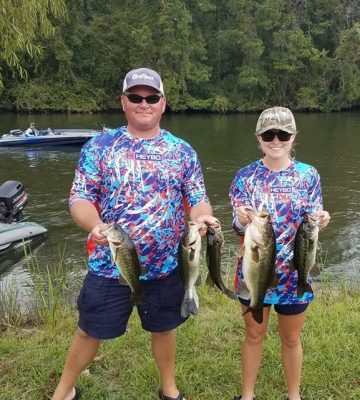 BF weighing 5.72 lbs was brought in by Justin Harvey & Terry Harvey worth $120.00!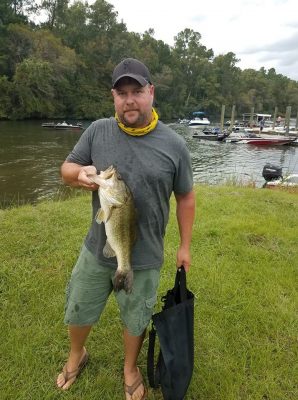 | | | | | |
| --- | --- | --- | --- | --- |
| | Big | Total | | |
| 24 Teams | Fish | Weight | Winnings | Points |
| Scott Perrine  BONUS $ | 4.39 | 16.50 | $860.00 | 110 |
| Justin Craven/Michael Craven | 4.52 | 13.08 | $235.00 | 109 |
| Bubba Dennis/Randy Gibson | 3.73 | 12.87 | $125.00 | 108 |
| John Campbell/Grace Campbell | 5.62 | 12.21 | $70.00 | 107 |
| Justin Harvey/Terry Harvey | 5.72 | 11.75 | $120.00 | 106 |
| Chris Peirano/Jim Butler | 3.34 | 11.03 | | 105 |
| Tyler Cunningham/Matt Peterson | 2.71 | 10.03 | | 104 |
| Jacob Cramer/Frank Forbes | 0.00 | 9.50 | | 103 |
| Dave McConnell/Dillion McConnell | 4.57 | 9.21 | | 102 |
| Matt Baker/Andrew Baker | 0.00 | 8.76 | | 101 |
| Andy Rutledge | 0.00 | 8.17 | | 100 |
| Adam Rodenhouse | 0.00 | 7.63 | | 99 |
| Ben Smith/Brent Bartman | 0.00 | 7.62 | | 98 |
| CJ Cannington/Nathan McPherson | 0.00 | 6.95 | | 97 |
| Allen Boward/Leah Boward | 0.00 | 6.86 | | 96 |
| Casey Leach/Charlene Leach | 0.00 | 6.72 | | 95 |
| Matthew Brannon/Amanda Brannon | 0.00 | 6.55 | | 94 |
| Quinton Jones/Clinton Jones | 0.00 | 6.28 | | 93 |
| Bob Letizi/Derrick Nixon | 0.00 | 6.19 | | 92 |
| James Ray Robinson Jr./William Gregory | 0.00 | 0.00 | | 91 |
| Darrell Knies | 0.00 | 0.00 | | 91 |
| Wayne Clifton/Kyle Welch | 0.00 | 0.00 | | 91 |
| Corey Casey | 0.00 | 0.00 | | 91 |
| Travis Gatlin/Grant Powell | 0.00 | 0.00 | | 91 |
| Total Entrys | | | $1,200.00 | |
| BONUS $ | | | $360.00 | |
| Total Paid At Ramp | | | $1,410.00 | |
| Cooper River 2018 Fall Final Fund | | | $140.00 | |
| 2019 CATT Championship Fund | | | $10.00 | |
| Cooper River 2018 Fall Final Fund Total | | | $520.00 | |
| 2019 CATT Championship Fund | | | $1,530.00 | |