We concluded the 2020 Cooper River CATT season with 16 teams entering the Cooper River Fall Final! Stay tuned for the 2021 Cooper River Spring Trail schedule! We also have some exciting news for the Cooper River Fisherman! We've added the Cooper River to the 2021 Phantom Outdoors Invitational Series! Date will be announced soon!
Shout out to Ferris Jennings for putting on the CATT show at the Cooper River! Also thanks to Pat Gene Howard and Sean McElhaney for the help during the tournaments!
Keep in mind you can use PHANTOMCATT15 at checkout and earn 15% off your order! Tao on the Phantom logo to start shopping!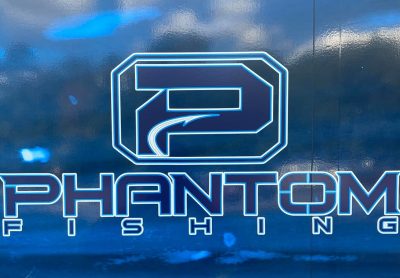 Grace & John Campbell win the 2020 Fall Final on the Cooper River with 5 bass weighing 15.87 lbs! They collected $1,775.00! Great job!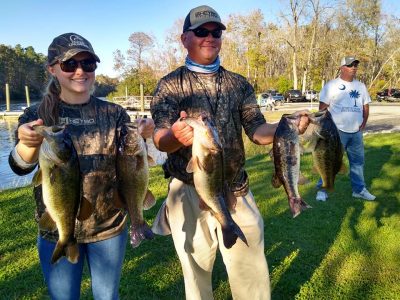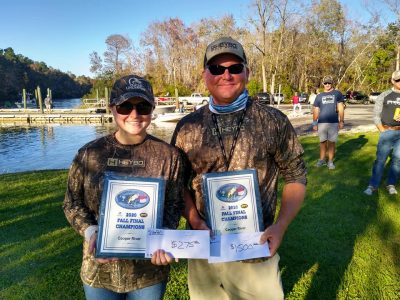 Todd Smith & Chad Pennell claimed 2nd Place with 5 bass weighing 14.55 lbs and they weighed in the BF at 5.77 lbs!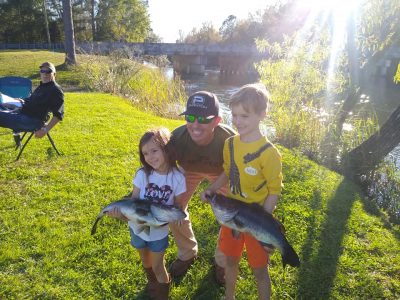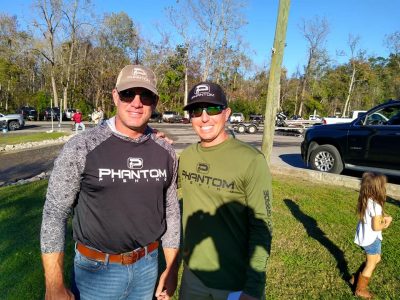 3rd Place went to Matt & Andrew Baker with 13.22 lbs!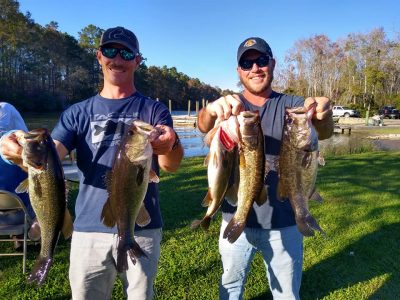 Johnathan Brindle & Justin Harvey weighed in the 2nd BF at 5.76 lbs!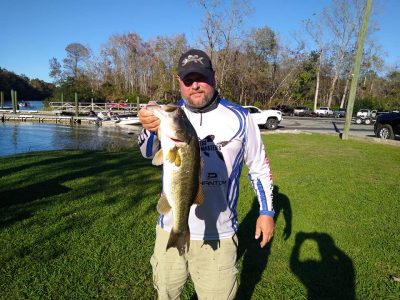 | | | | |
| --- | --- | --- | --- |
| 16 Teams | BF | Weight | Winnings |
| John Campbell – Grace Campbell | 0.00 | 15.87 | $1,775.00 |
| Todd Smith – Chad Pennell | 5.77 | 14.55 | $755.00 |
| Matt Baker – Andrew Baker | 0.00 | 13.22 | $200.00 |
| Clay Kolb – Jeffrey Peralta | 0.00 | 11.50 | |
| Johnathan Brindle – Justin Harvey | 5.76 | 10.15 | $45.00 |
| Shawn Hanna – Dale Hanna | 0.00 | 10.02 | |
| Matt Judy – Danny Snyder | 0.00 | 8.90 | |
| Justin Craven – Michael Craven | 0.00 | 8.36 | |
| Kyle Welch – James Fender | 0.00 | 7.94 | |
| Darrel Knies | 0.00 | 6.73 | |
| Frank Cantley – Stanley Bruce | 0.00 | 6.25 | |
| TJ Bancroft – James Skelton | 0.00 | 6.02 | |
| James Roy Robinson – William Gregory | 0.00 | 5.97 | |
| Gene Youngs | 0.00 | 5.75 | |
| Brian Riley | 0.00 | 0.00 | |
| Lance Lambert | 0.00 | 0.00 | |