Next Cooper River CATT Qualifier is July 18 and this will be the last of the Spring Qualifiers! You only have to enter 1 Cooper River Qualifier to be eligible to enter the Cooper River Final! Date coming for the Final!
Travis Gatling & Grant Powell win with 13.99 lbs!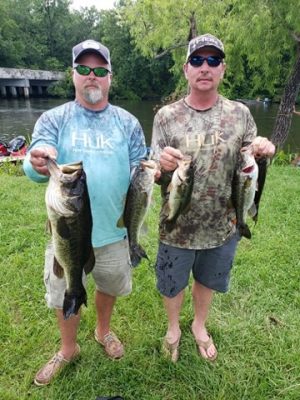 Wayne Crosby with some good ones!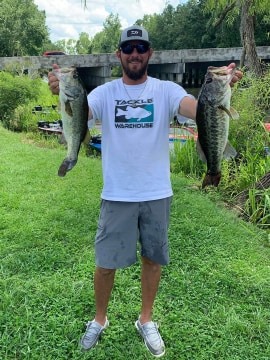 | | | | | |
| --- | --- | --- | --- | --- |
| 20 Teams | BF | Weight | Winnings | Points |
| Travis Gatlin Grant Powell | 6.82 | 13.99 | $900.00 | 110 |
| Matt Baker Andrew Baker | 0.00 | 12.90 | $215.00 | 109 |
| Michael Craven Skeeter Wayne Crosby | 0.00 | 12.54 | $110.00 | 108 |
| Scott Perrine Brian Nordyke | 0.00 | 12.03 | $60.00 | 107 |
| Matt Judy Corey Casey | 0.00 | 11.99 | | 106 |
| Austin Odum | 0.00 | 11.98 | | 105 |
| David Murdaugh Sr. Grant Lusk | 0.00 | 11.69 | | 104 |
| Griffin Crane | 0.00 | 10.47 | | 103 |
| John Campbell Kyle Welch | 0.00 | 10.36 | | 102 |
| Lonnie Causey Chris Mcdonald | 0.00 | 8.43 | | 101 |
| Ron Brown | 0.00 | 8.30 | | 100 |
| Henry Mueller Chris David | 0.00 | 7.48 | | 99 |
| Johnny Brinson James White | 0.00 | 6.73 | | 98 |
| Terry Silliman Ron Ronald Young | 0.00 | 6.38 | | 97 |
| Eddie Punchak Michael Dibello | 0.00 | 6.07 | | 96 |
| Michael Smigel Cody Wilson | 0.00 | 5.60 | | 95 |
| Darrel Knies | 0.00 | 5.58 | | 94 |
| Casey Leach Charlene Leach | 0.00 | 4.19 | | 93 |
| Winky Waterford | 0.00 | 0.00 | | 92 |
| Dale Lovelace | 0.00 | 0.00 | | 92 |
| Total Entrys | | | $1,000.00 | |
| BONUS $ | | | $400.00 | |
| Total Paid At Ramp | | | $1,285.00 | |
| Cooper River 2020 Spring Final Fund | | | $105.00 | |
| 2020 CATT Championship Fund | | | $10.00 | |
| Cooper River 2020 Spring Final Total | | | $370.00 | |
| 2020 CATT Championship Fund | | | $3,725.00 | |