We've had a great Fall on the Cooper River! Thanks for fishing! Thanks to Ferris & Becky Jennings for what you do!
Next up on the Cooper River is the 2019 Fall Final Dec 14th!
Wayne Clifton & Kyle Welch have dominated the Cooper River Fall Series winning 4 out of the 5 events! They won the Fall points and will fish the Final Free! Wayne & Kyle brought in 13.15 lbsd and took home $835.00!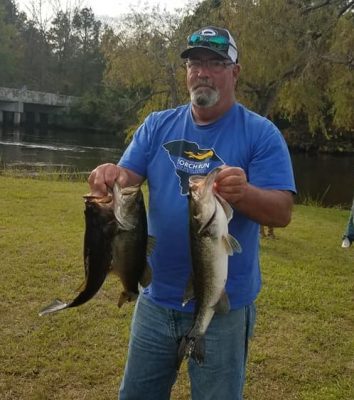 2nd went to Taylor Bond & David Murdaugh with 12.93 lbs!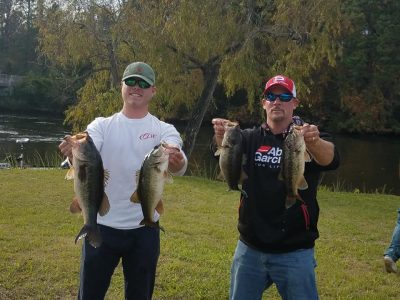 Gavin Miles took 3rd with 12.24 lbs!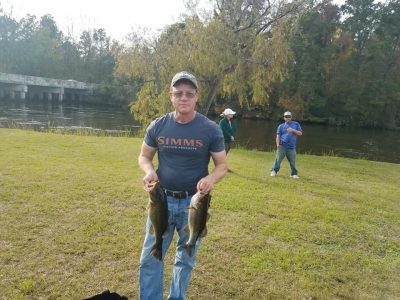 22 Teams
BF
Weight
Winnings
Points
1
Wayne Clifton Kyle Welch
4.13
13.15
$835.00
110
2
Taylor Bond David Murdaugh
0.00
12.93
$225.00
109
3
Garvin Miles
0.00
12.24
$115.00
108
4
Randy Gibson Jamie Gibson
0.00
11.78
$70.00
107
5
Les Reeves
0.00
10.29
106
6
Jonathan Brindle Justin Harvey
0.00
9.79
105
7
Darrel Knies
0.00
9.57
104
8
TJ Bancroft
0.00
9.23
103
9
Freddie Gamble
0.00
8.90
102
10
Joe Giampa
0.00
8.76
101
11
Elvis Black Brian Crosby
0.00
8.71
100
12
Casey Leach Charlene Leach
0.00
8.25
99
13
Brian Riley Gene Youngs
0.00
8.15
98
14
Eric Dzaminiski JR Harrison
0.00
6.00
97
15
Roger Odom Mark Odom
0.00
5.75
96
16
Austin Odom Michael Craven
0.00
0.00
95
17
Samuel Grimsley Timmy Eller
0.00
0.00
95
18
Fred Cruise
0.00
0.00
95
19
Todd Thompson Jimmy King
0.00
0.00
95
20
Jimmy Bihlear James Henderson
0.00
0.00
95
21
James Roy Robison Jr.
0.00
0.00
95
22
Jody Scott
0.00
0.00
95
Total Entrys
$1,100.00
BONUS $
$275.00
Total Paid At Ramp
$1,245.00
Cooper River 2019 Fall Final Fund
$120.00
2020 CATT Championship/Phantom Fund
$10.00
Cooper River 2019 Fall Final Fund Total
$530.00
2020 CATT Championship/Phantom Fund
$1,725.00