Next up is the Cooper River Fall Final Nov 18th at Cypress Gardens!
Klye Welch & James Fender win the Cooper River Fall Points and will fish the Final Free!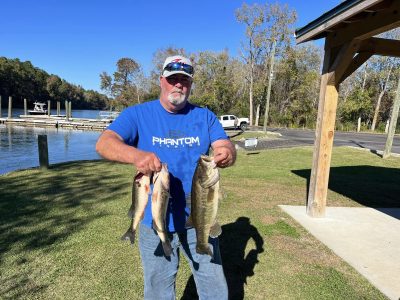 Kyle Welch – Chad Pennell win at the Cooper River with a limit weighing 13.35 lbs!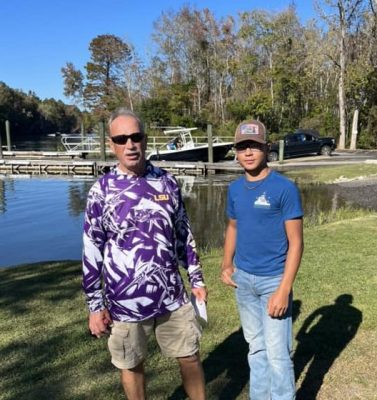 Dewayne Reine – Adrian Johnson 2nd with 12.45 lbs!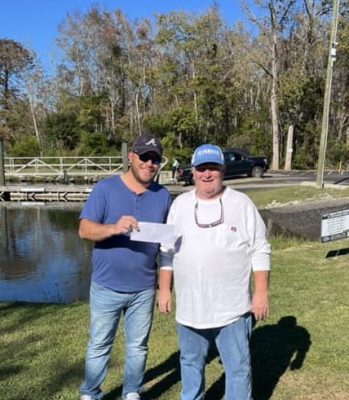 Matt & Charlie Baker 3rd with 12.19 lbs!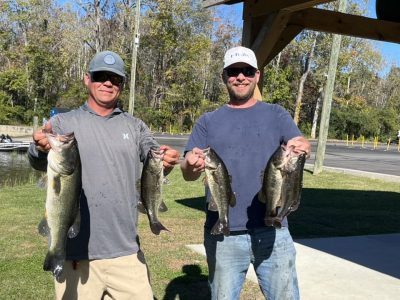 4th Place Tim Tyson – Brandon Hartman 10.63 lbs!
| | | | | |
| --- | --- | --- | --- | --- |
| Team | BF | Weight | Winnings | Points |
| Kyle Welch – Chad Pennell | 4.84 | 13.35 | $685.00 | 110 |
| Dewayne Reine – Adrian Johnson | 4.80 | 12.45 | $180.00 | 109 |
| Charlie Baker – Matt Baker | 4.94 | 12.19 | $160.00 | 108 |
| Tim Tyson – Brandon Hartman | 4.57 | 10.63 | | 107 |
| Derrick Nixon – Scott Perrine | 3.49 | 10.58 | | 106 |
| James Skelton – Bill Holmes | 3.11 | 9.95 | | 105 |
| Gavin Miles | 3.57 | 9.86 | | 104 |
| Nathan Mixson | 2.59 | 9.81 | | 103 |
| Randy Gibson Jr – Randy Gibson Sr | 0.00 | 7.33 | | 102 |
| Jimmy King – Heath Murphy | 0.00 | 7.32 | | 101 |
| Willie Weatherford – Wyatt Weatherford | 0.00 | 6.97 | | 100 |
| Glen Varner – Vic Varner | 0.00 | 6.44 | | 99 |
| TJ Bancroft – Jimmy Bihlear | 0.00 | 5.54 | | 98 |
| Jared Boles – John Campbell | 0.00 | 4.95 | | 97 |
| Bubba Dennis – Kevin Brock | 0.00 | 0.00 | | 87 |
| David Kelly – Brad Matthews | 0.00 | 0.00 | | 87 |
| Total Entrys | | | $800.00 | |
| BONUS $ | | | $375.00 | |
| Total Paid At Ramp | | | $1,025.00 | |
| Cooper River 2023 Fall Final Fund | | | $100.00 | |
| 2024 CATT Championship Fund | | | $50.00 | |
| Cooper River 2023 Fall Final Fund Total | | | $460.00 | |