Next up for the Fall Cooper River CATT Trail is Oct 22nd out of Cypress Gardens!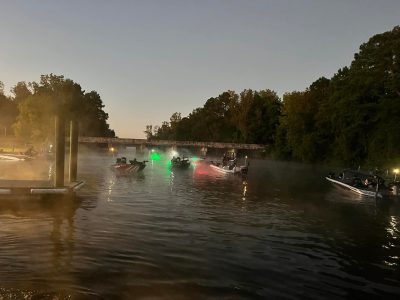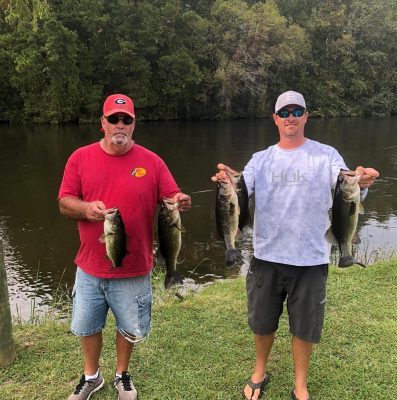 Kyle Welch & James Fender win with 5 bass weighing 12.47 lbs!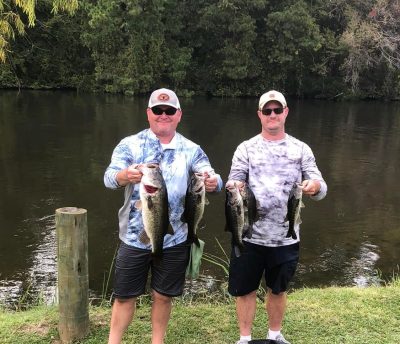 John Campbell & Jared Boles 2nd with 12.16 lbs!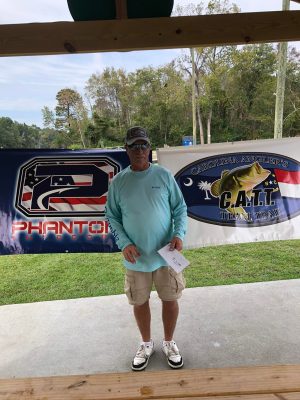 Dewayne Reine 3rd with 11.49 lbs!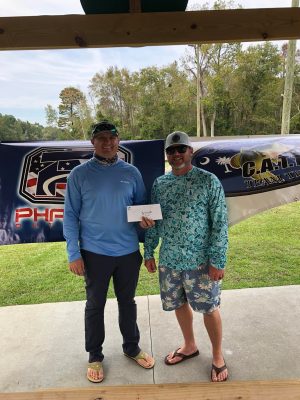 4th Place Zac Wagner & Ryan Beylis!
| | | | | | |
| --- | --- | --- | --- | --- | --- |
| Team | BF | Weight | Winnings | Points | |
| Kyle Welch – James Fender | 3.39 | 12.47 | $975.00 | 110 | |
| John Campbell – Jared Boles | 6.06 | 12.16 | $345.00 | 109 | |
| Dewayne Reine | 4.64 | 11.49 | $120.00 | 108 | |
| Zac Wagner – Ryan Beylis | 3.30 | 9.53 | $75.00 | 107 | |
| Justin Craven | 5.39 | 7.80 | | 106 | |
| Glenn Varner – Erwin Varner | 2.46 | 7.66 | | 105 | |
| Willie Weatherford – Austin McConnell | 0.00 | 7.27 | | 104 | |
| Matt Baker – Andrew Baker | 0.00 | 7.00 | | 103 | |
| Dale Hanna – Shawn Hanna | 0.00 | 6.85 | | 102 | |
| Phil Westbury | 0.00 | 5.35 | | 101 | |
| James Skelton | 0.00 | 4.81 | | 100 | |
| Wayne Ackerman – Chris Harley | 0.00 | 4.60 | | 99 | |
| Tim Tyson | 0.00 | 4.00 | | 98 | |
| David Kelly – Brad Mathews | 0.00 | 3.19 | | 97 | |
| Randy Gibson – Bubba Dennis | 0.00 | 0.00 | | 87 | |
| Fred Cruise – Sam Cruise | 0.00 | 0.00 | | 87 | |
| Brian Surowiec – Walter Cumbee | 0.00 | 0.00 | | 87 | |
| Roger Dennis –  Davie Bowman | 0.00 | 0.00 | | 87 | |
| Ray Taylor – Cameron Taylor | 0.00 | 0.00 | | 87 | |
| Tom Bancroft – Jimmy Bihlear | 0.00 | 0.00 | | 87 | |
| Darrel Knies | 0.00 | 0.00 | | 87 | |
| Lance Lambert – Marvin Carter | 0.00 | 0.00 | | 87 | |
| Todd Thompson – Jimmy King | 0.00 | 0.00 | | 87 | |
| Total Entrys | | | $1,150.00 | | |
| BONUS $ | | | $500.00 | | |
| Total Paid At Ramp | | | $1,515.00 | | |
| Cooper River 2022 Fall Final Fund | | | $110.00 | | |
| 2022 Fall Cooper River Point Champs | | | $75.00 | | |
| 2022 CATT Championship Fund | | | $0.00 | | |
| Cooper River 2022 Fall Final Fund Total | | | $295.00 | | |