The fishing is great at High Rock right now! We had 21 teams enter this past Saturday and lots of big bags weighed in! Next Yadkin CATT is May 5th at High Rock launching from Tamarac!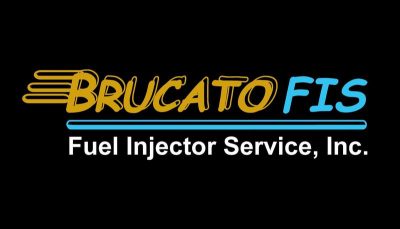 Steve Sink & Tony Foster had a big day on High Rock! They brought in 5 bass weighing 32.32 lbs to take the 1st spot! Steve and Tony had a 8.27 Giant 1st place BF! Add in the BONUS $ and they took home $914.00!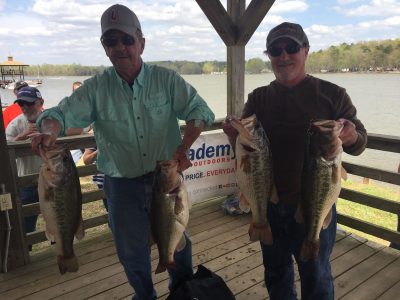 2nd went to Justin Hill & Bart Hill with another great bag weighing up at 24.80 lbs with the 2nd BF included at 7.50 lbs! They received $366.00!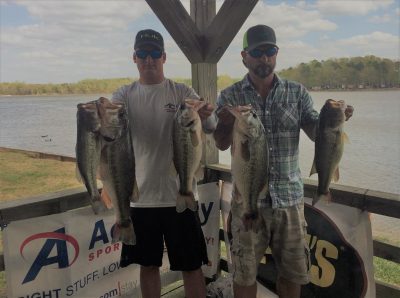 Phillip Hedreck & Marty William weighed a bag at 23.34 and took home $300.00!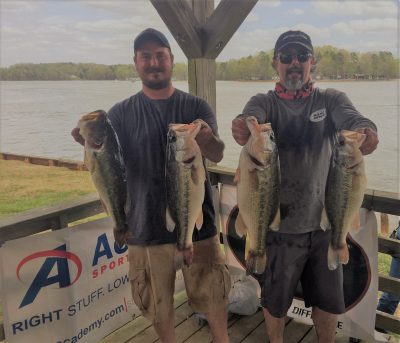 Robert Mixon & Scott Henley took the last money paying place at 23.08 lbs worth $100.00!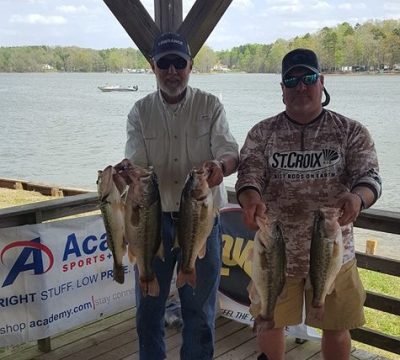 | | | | | |
| --- | --- | --- | --- | --- |
| 21 Teams  | Big Fish | Weight | Winnings | Points |
| Steve Sink – Tony Foster   1st BF 1st BONUS | 8.27 | 32.32 | $914.00 | 110 |
| Justin Hill – Bart Hill    2nd BF | 7.50 | 24.80 | $366.00 | 109 |
| Phillip Hedrick – Marty Williams | 6.38 | 23.34 | $300.00 | 108 |
| Robert Mixon – Scott Henley | 6.93 | 23.08 | $100.00 | 107 |
| Doug Young – Thomas Simmerson | 6.14 | 22.46 | | 106 |
| Robbie Walser | 0.00 | 21.60 | | 105 |
| Scott Falkner – Tony Brewer | 5.97 | 20.48 | | 104 |
| Brad Younts – Adam Younts | 0.00 | 18.24 | | 103 |
| Jeremy Talbert – Todd Haynes | 4.72 | 17.52 | | 102 |
| John Ritchie – Bryant Gobble | 0.00 | 17.39 | | 101 |
| Ladd Whicker – Larry Whicker | 6.38 | 16.82 | | 100 |
| Dusty Taylor – Durke Hughes | 5.29 | 14.65 | | 99 |
| Jason Freddle – Keith Mullins | 4.24 | 13.23 | | 98 |
| Mitch Drew – Kenny Drew | 0.00 | 13.04 | | 97 |
| Brian File – Wayne File | 3.70 | 11.84 | | 96 |
| Duke Denison – Bobby Cline | 4.99 | 10.99 | | 95 |
| Mike Ray – Orlando Giles | 0.00 | 0.00 | | 94 |
| Alan Aufderhar – Ryan Story | 0.00 | 0.00 | | 94 |
| Joey Musgrave – Mike Smith | 0.00 | 0.00 | | 94 |
| Jarrett Albright | 0.00 | 0.00 | | 94 |
| Derek Tolley – Terry Trivette | 0.00 | 0.00 | | 94 |
| | | | | |
| Total Entrys |   |   | $1,680.00 | |
| BONUS $ |   |   | $410.00 | |
| Total Paid At Ramp |   |   | $1,680.00 | |
| Yadkin 2018 Spring Final Fund |   |   | $370.00 | |
| 2018 CATT Championship Fund |   |   | $50.00 | |
|   |   |   |   | |
| 2018 Yadkin Spring Final Fund Total |   |   | $1,460.00 | |
| 2018  CATT Championship Fund Total |   |   | $4,075.00 | |