Next Cooper River CATT is Oct 12 at Cypress Gardens! Entry Fee $50 Membership $35 Side Pot $25 A team only has to enter 1 Qualifier to be eligible to enter the Final!
Matt & Andrew Baker won by a wide margin this past Saturday on the Cooper River. They weighed in 5 bass at 20.21 ls to take the win!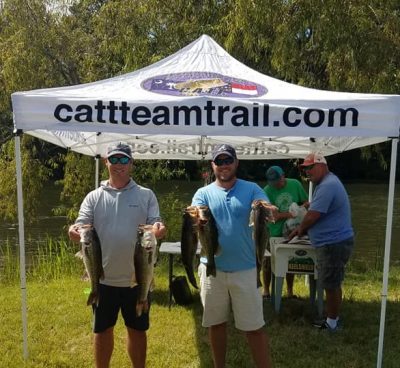 Grace & John Campbell claimed 2nd with 5 bass weighing 14.23 lbs!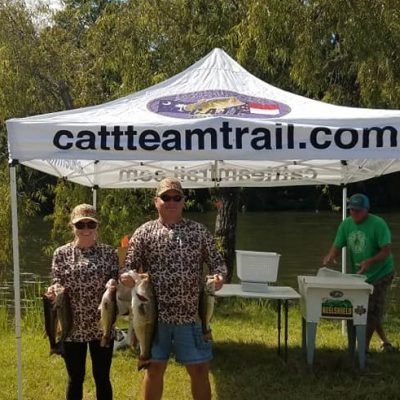 3rd went to Gary Elsey & Terry Silliman with 11.87 lbs!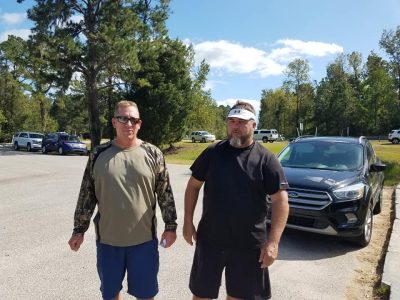 | | | | | |
| --- | --- | --- | --- | --- |
| 17 Teams | BF | Weight | Winnings | Points |
| Matt Baker Andrew Baker | 0.00 | 20.21 | $675.00 | 110 |
| Grace Campbell John Campbell | 7.33 | 14.23 | $270.00 | 109 |
| Gary Elsey Terry Silliman | 0.00 | 11.87 | $95.00 | 108 |
| Kyle Welch Wayne Clifton | 0.00 | 10.79 | | 107 |
| Gene Youngs Brian Riley | 5.13 | 10.36 | | 106 |
| Brian Crosby Elvis Black | 0.00 | 10.14 | | 105 |
| Sean McElhaney | 0.00 | 10.01 | | 104 |
| Jonathan Bailey James Bailey | 0.00 | 9.30 | | 103 |
| Michael Craven Justin Craven | 0.00 | 9.25 | | 102 |
| Freddie Gambel Weston Husband | 0.00 | 8.82 | | 101 |
| Dave McConnell Dylan McConnell | 0.00 | 8.35 | | 100 |
| Joe Giampa | 0.00 | 8.02 | | 99 |
| Bubba Dennis Bucky Clarke | 0.00 | 7.54 | | 98 |
| Roy Driggers Thomas Kelly | 0.00 | 7.34 | | 97 |
| Johnny Brinson Darrell Glenn | 0.00 | 2.71 | | 96 |
| James Bihlear | 0.00 | 0.00 | | 95 |
| Gavin Miles | 0.00 | 0.00 | | 95 |
| Total Entrys | | | $850.00 | |
| BONUS $ | | | $350.00 | |
| Total Paid At Ramp | | | $1,040.00 | |
| Cooper River 2019 Fall Final Fund | | | $150.00 | |
| 2020 CATT Championship/Phantom Fund | | | $10.00 | |
| Cooper River 2019 Fall Final Fund Total | | | $150.00 | |
| 2020 CATT Championship/Phantom Fund | | | $525.00 | |