Next East FALL CATT is September 1th at the Roanoke River – Water St. Lighthouse Landing!
Check this out!
2021 PHANTOM OUTDOORS INVITATIONAL CLASSIC

The 2021 PHANTOM OUTDOORS Invitational Classic will take place on Lake Hartwell Nov 5-6 and we are guaranteeing $10,000.00 to 1st Place!
Green Pond Landing & Event Center – 470 Green Pond Rd, Anderson, SC 29625
A team or solo angler must fish 2 CATT events to Qualify! You may fish the Invitational solo or with your partner or alternate partner your team used in any CATT event.
You can get in your 2 events by fishing any CATT Fall 2020,  CATT Spring 2021, CATT Summer 2021 & CATT Fall 2021!
Go to the Division page and tap on 2021 Phantom Outdoor Invitational Classic!
Bobby Clark & Tommy Hughes win with 5 bass weighing 15.72 lbs and collect $732.00!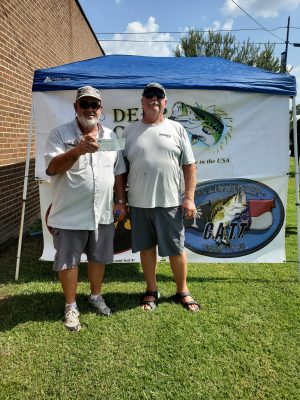 2nd went to Shane Craft & Matt Harrell with 13.83 lbs!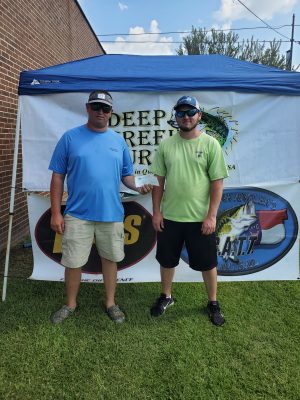 | | | | | |
| --- | --- | --- | --- | --- |
| Team | BF | Weight | Winnings | Points |
| Bobby Clark – Tommy Hughes  | 4.64 | 15.72 | $732.00 | 110 |
| Shane Craft – Matt Harrell | 4.67 | 13.83 | $298.00 | 109 |
| Houston Cash – Chase Davis | 3.11 | 13.35 | | 108 |
| Larry Thomas | 0.00 | 11.92 | | 107 |
| Darryl Peele – Steve Bishop | 0.00 | 10.23 | | 106 |
| Zeb West – Wayne Stallings | 0.00 | 9.29 | | 105 |
| Mike Ellis – Mark Faircloth | 0.00 | 8.96 | | 104 |
| Mike White – Danna Moore | 0.00 | 8.17 | | 103 |
| Tracey King – Jackson King | 0.00 | 7.45 | | 102 |
| Davdi Grantham – Tony Clark | 4.55 | 6.54 | | 101 |
| Matt Oakley | 0.00 | 6.10 | | 100 |
| Chris Monton – Kurt Honican | 0.00 | 0.00 | | 90 |
| Thaoms Craft – Jordan Barrow | 0.00 | 0.00 | | 90 |
| Reed Samples | 0.00 | 0.00 | | 90 |
| Total Entrys | | | $1,120.00 | |
| BONUS $ | | | $240.00 | |
| Total Paid At Ramp | | | $1,030.00 | |
| East 2021 Fall Final Fund | | | $280.00 | |
| 2022 CATT Championship Fund | | | $0.00 | |
| 2021 East Fall Final Fund Total | | | $280.00 | |
| 2022 CATT Championship Fund Total | | | $0.00 | |