The 2022 East Spring Trail is posted! Tap on Divisions to view! We had our best year yet on the Roanoke River in 2021!
Houston Cash & Chase Davis brought in 5 bass weighing 16.43 lbs to take 1st Place along with a 5.26 lb bass good enough  for 2nd BF! They collected $2,640.00!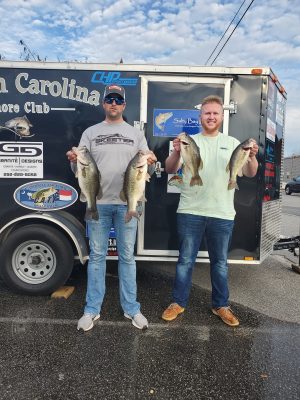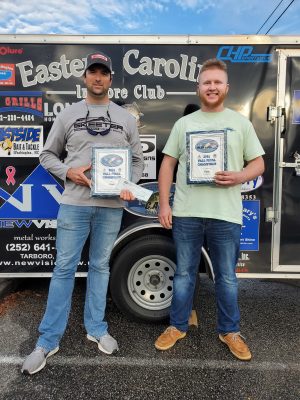 2nd went to Bobby Clark & Tommy Hughes with 15.82 lbs!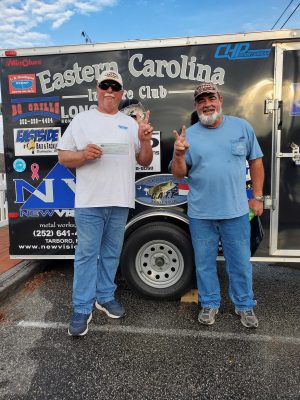 3rd Place – Jeff Stoop – Mike Hinson 15.14 lbs!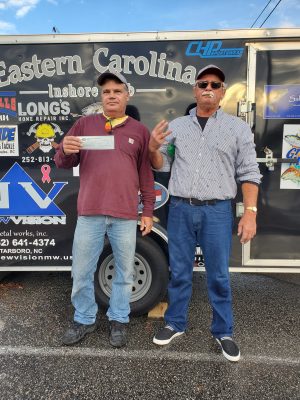 Larry Thomas & Will James finished 4th with 14.95 lbs!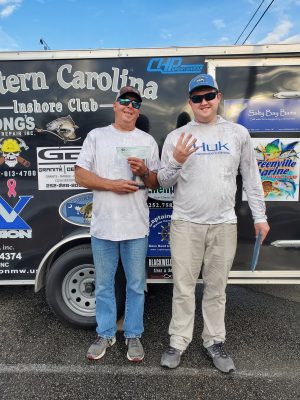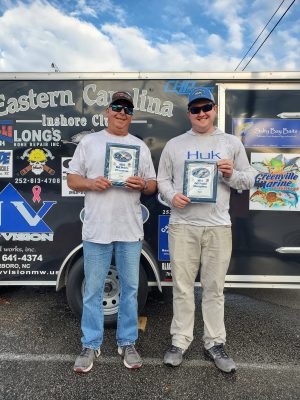 Last money spot went to Danny Flynn & James Ormond with 14.19 lbs!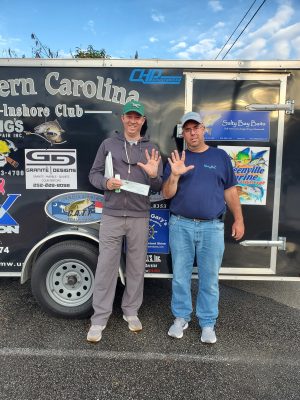 The BF was 5.65 lb weighed in by Jason Smith & Jacob Smith!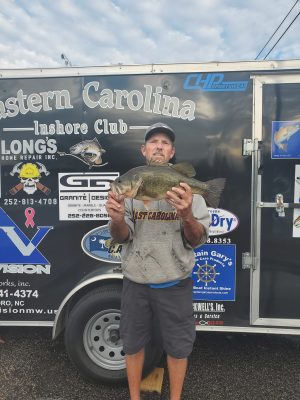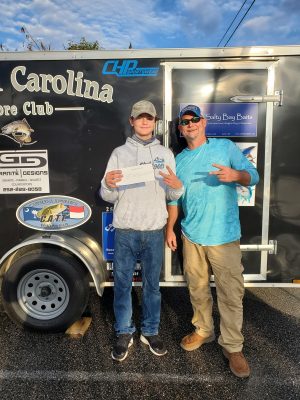 | | | | |
| --- | --- | --- | --- |
| Team | BF | Weight | Winnings |
| Houston Cash – Chase Davis | 5.26 | 16.43 | $2,640.00 |
| Bobby Clark – Tommy Hughes | 4.06 | 15.82 | $1,000.00 |
| Jeff Stoop – Mike Hinson | 4.40 | 15.14 | $700.00 |
| Larry Thomas – Will James | 3.88 | 14.95 | $400.00 |
| Danny Flynn – James Ormond | 3.94 | 14.19 | $300.00 |
| Jason Smith – Jacob Smith | 5.65 | 13.59 | $200.00 |
| Michael Williams – Kevin Ross | 3.88 | 13.21 | |
| Donald Luther – Mike Kannon | 3.89 | 12.91 | |
| John Parrish – Jo Jo Richardson | 3.94 | 11.47 | |
| Brandon Overton – Jason Tripp | 0.00 | 11.38 | |
| Zeb West – Wayne Stallings | 3.45 | 10.75 | |
| Ronnie Britt – Jerry Hair | 3.52 | 10.73 | |
| Chris Beechum – Manny Salman | 2.55 | 9.39 | |
| Josh Brown – Jordan Brown | 4.37 | 7.75 | |
| Michael Jones – Luke Jones | 0.00 | 7.01 | |
| David Price – Tracey King | 0.00 | 0.00 | |
| Michael White – Dana Moore | 0.00 | 0.00 | |
| Tony Crabb – David Grantham | 3.29 | 0.00 | |
| Mike Layton – Ray Layton | 0.00 | 0.00 | |
| Jim Dick – Greg Dick | 0.00 | 0.00 | |
| Jeffrey Davis | 0.00 | 0.00 | |
| John Jenkins – Jake Jones | 0.00 | 0.00 | |
| Mark Walker | 0.00 | 0.00 | |
| Billy Owesn – Jim Britt | 0.00 | 0.00 | |
| Charles Weathersby – Jason Snell | 0.00 | 0.00 | |
| Clayton Boyette | 0.00 | 0.00 | |
| Nathaniel Kilgore | 0.00 | 0.00 | |
| Greg Creech – Chris McDuffie | 0.00 | 0.00 | |