Next East CATT Qualifier on the Roanoke River will be April 9 out of the Water Street Lighthouse Landing!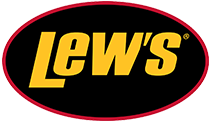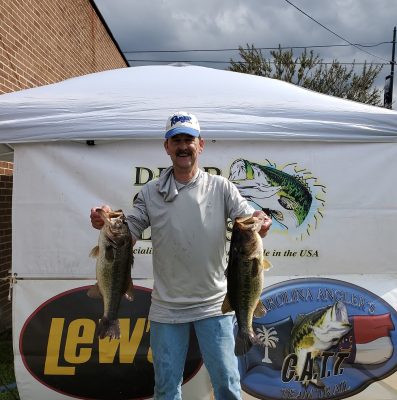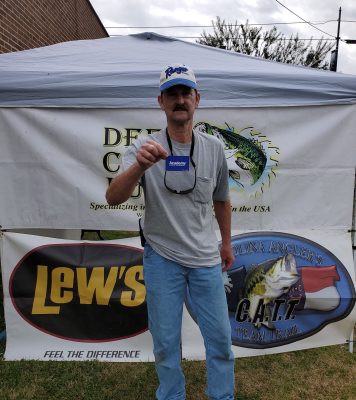 Rip Bass wins the 1st 2022 East Qualifier on the Roanoke River with 5 bass weighing 22.18 lbs! Rip also weighed in the Academy BF at 7.29 Lbs and received an Academy Gift Card valued at $25! His winnings totaled up to $899.00!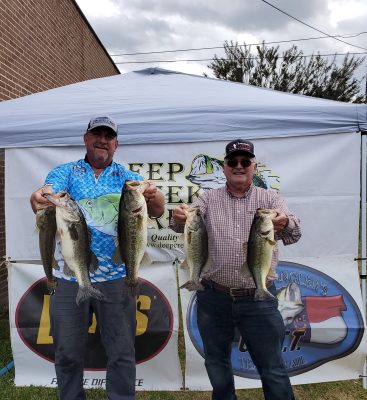 Steve Vann & Skippy Lewis finished 2nd with 16.98 lbs!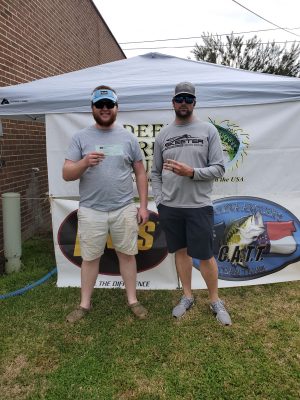 Houston Cash & Chase Davis claimed 3rd with 16.43 lbs!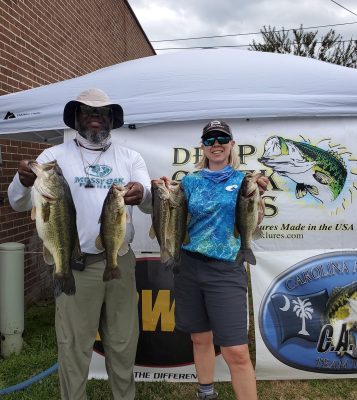 Jamie Wallace & Andra Willis took 4th with 14.73 lbs and weighed the 2nd BF at 6.22 lbs!
| | | | | |
| --- | --- | --- | --- | --- |
| Team | BF | Weight | Winnings | Points |
| Rip Bass | 7.29 | 22.18 | $899.00 | 110 |
| Steve Vann – Skippy Lewis | 3.06 | 16.98 | $408.00 | 109 |
| Houston Cash – Chase Davis | 4.90 | 16.43 | $150.00 | 108 |
| Andra Willis – Jamie Wallace | 6.22 | 14.73 | $163.00 | 107 |
| Chris Turner – Quintin Chappell | 0.00 | 14.58 | | 106 |
| Dennis Langston – Brian Garner | 3.22 | 14.10 | | 105 |
| Jason Hughes | 0.00 | 13.16 | | 104 |
| Gerald Herring – Jeff Hill | 5.73 | 13.05 | | 103 |
| Andrew Skinner | 0.00 | 12.75 | | 102 |
| Russell Gammon – John Lane | 0.00 | 12.63 | | 101 |
| Jamie Lancaster – Jesse Lancaster | 0.00 | 12.62 | | 100 |
| Donald Luther – Mike Kannan | 0.00 | 11.89 | | 99 |
| Matt Oakley – Braynt Oakley | 0.00 | 11.67 | | 98 |
| Chandler Barrow – Tanner Brannon | 5.57 | 11.01 | | 97 |
| Austin Lancaster – Joby Lancaster | 0.00 | 10.19 | | 96 |
| Mike Ellis – Mark Faircloth | 4.87 | 6.94 | | 95 |
| Stacy Hobson – Brandon Pearce | 0.00 | 5.82 | | 94 |
| Michael White | 3.20 | 5.16 | | 93 |
| Tony Crabb | 0.00 | 2.33 | | 92 |
| Tracey King – David Price | 0.00 | 0.00 | | 82 |
| Stacey Light – Mike Askew | 0.00 | 0.00 | | 82 |
| Total Entrys | | | $1,680.00 | |
| BONUS $ | | | $360.00 | |
| Total Paid At Ramp | | | $1,620.00 | |
| East 2021 Final Fund | | | $320.00 | |
| 2021 CATT Championship Fund | | | $50.00 | |
| 2021 East Final Fund Total | | | $320.00 | |