Next CATT East on the Roanoke River is June 8th launching from Water Street – Light House!
Michael Chlomoudis & Scott Griffin Weigh in 5 Roanoke River bass at 22.19 lbs to take 1st Place and $904.00!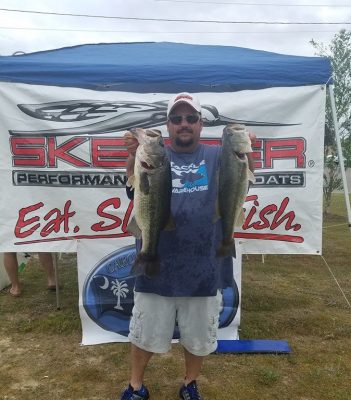 Scooter Lilley & Mike May finished 2nd with 5 bass weighing 18.65 lbs and weighed in the 1st BF at 6.26 lbs!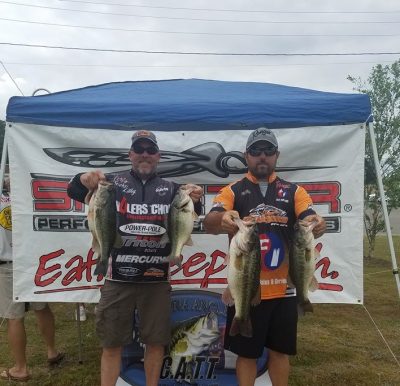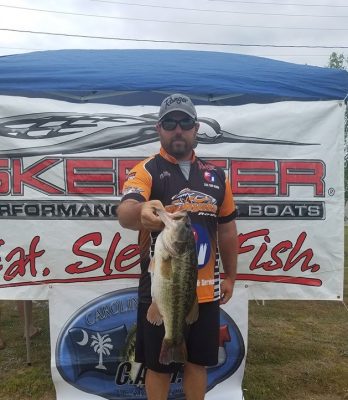 | | | | | |
| --- | --- | --- | --- | --- |
| | Big | Total | Total | |
| 15 Teams | Fish | Weight | Winnings | Points |
| Michael Chlomoudis – Scott Griffin | 5.25 | 22.19 | $904.00 | 110 |
| Scooter Lilley – Mike May | 6.26 | 18.65 | $426.00 | 109 |
| Josh Milligan – JR Milligan | 4.62 | 17.24 | | 108 |
| Zeb West – Harold Herring | 4.19 | 15.85 | | 107 |
| Larry Thomas – Gerald Elks | 0.00 | 14.62 | | 106 |
| Charles Weathersby – Mike Henson | 5.19 | 14.48 | | 105 |
| Dennis Langston – Andria Willis | 0.00 | 12.55 | | 104 |
| John Dupree | 0.00 | 11.79 | | 103 |
| Derrick Whitmore | 0.00 | 11.18 | | 102 |
| Mike Ellis – Mark Fairchild | 2.62 | 10.96 | | 101 |
| Vincent Povausay | 2.68 | 9.25 | | 100 |
| Michael James – Luke James | 2.32 | 5.56 | | 99 |
| Mike White – Dana Moore | 2.85 | 2.85 | | 98 |
| Larry Jones – Hal Caldwell | 0.00 | 0.00 | | 97 |
| Total Entrys | | | $1,560.00 | |
| BONUS $ | | | $200.00 | |
| Total Paid At Ramp | | | $1,330.00 | |
| East 2019 Final Fund | | | $350.00 | |
| 2019 CATT Championship Fund | | | $50.00 | |
| 2019 East Final Fund Total | | | $905.00 | |
| 2019 CATT Championship Fund Total | | | $5,415.00 | |