Here's your results from the CATT East Final on the Roanoke. We had some great turn outs! Thanks for the support!
Congratulations to Steve Vann and Skippy Lewis/Dean Thompson on winning the points championship.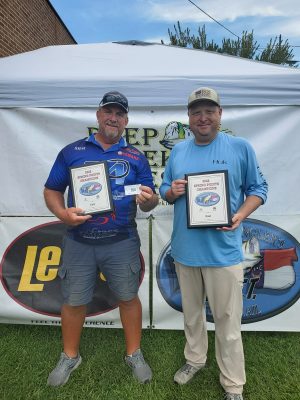 Congratulations to Houston Cash and Chase Davis for winning the final with 23.83 lbs. They also had 2nd big fish 6.96 lbs. $2000 plus $434 side pot and $100 for 2nd big fish for a grand total of $2534.00!
Congratulations 2nd Danny Flynn and Brad Elks. 19.50 lbs. $1500 plus $186 side pot for a grand total of $1686.00!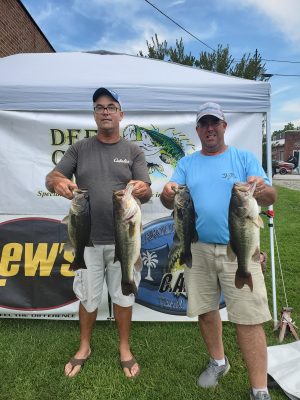 Congratulations 3rd Travis Mewborn and Matt Mewborn 19.42 lbs $1000.00!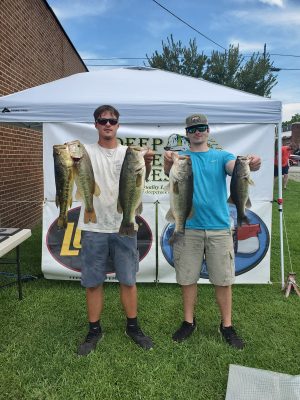 Congratulations 4th Dean Jones Levi Jones 18.64 lbs. $500.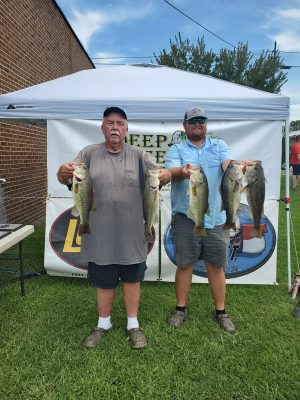 Congratulations 5th Donald Luther and Mike Kannon. 18.60 lbs. $300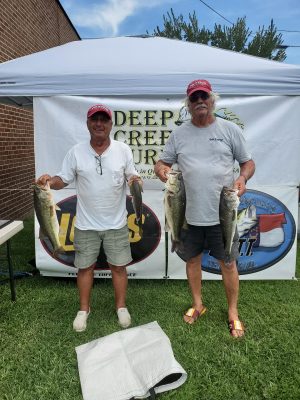 Congratulations 6th David Swain and Brad Hauser 17.70 lbs. $200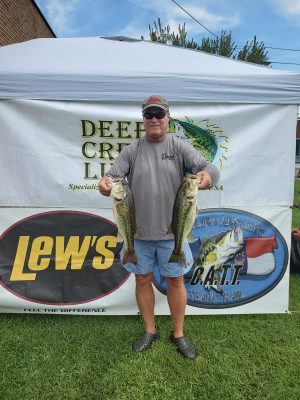 Congratulations 7th Chris Turner and Quinton Chappell. 17.53 lbs. $150.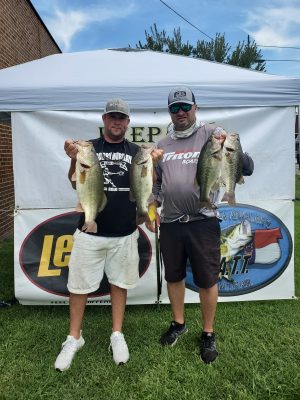 Congratulations Big Fish goes to Michael Edwards and Brent Edwards. 9.15 lbs $250.

We start back up with our fall trail on August 27 on the Roanoke in Plymouth. Hope to see you all there!
| | | | |
| --- | --- | --- | --- |
| Team | BF | Weight | Winnings |
| Houston Cash – Chase Davis | 6.96 | 23.83 | $2,534.00 |
| Danny Flynn – Brad Elks | 6.44 | 19.50 | $1,686.00 |
| Travis Newborn – Matt Newborn | 5.64 | 19.42 | $1,000.00 |
| Dean Jones – Levi Jones | 0.00 | 18.64 | $500.00 |
| Donald Luther – Mike Kannan | 6.40 | 18.60 | $300.00 |
| David Swain – Brad Hauser | 0.00 | 17.70 | $200.00 |
| Chris Turner – Quintin Chappell | 0.00 | 17.53 | $150.00 |
| Michael Edwards – Brent Edwards | 9.15 | 17.03 | $250.00 |
| Ricky Mize | 0.00 | 16.68 | |
| Larry Thomas – Will James | 0.00 | 15.88 | |
| Kevin Jones – Tyler Jones | 0.00 | 15.15 | |
| Rip Bass | 6.33 | 14.84 | |
| James Lancaster – Jesse James | 5.27 | 14.46 | |
| Steve Vann – Skippy Lewis | 0.00 | 13.57 | |
| Wyatt Long – Grayson Reel | 0.00 | 13.26 | |
| Thomas Craft -Shane Craft | 0.00 | 13.02 | |
| Matthew Oakley – Bryant Oakley | 6.24 | 12.89 | |
| Wayne Stallings | 4.85 | 12.32 | |
| Mike White | 0.00 | 12.27 | |
| Jamie Lancaster – Jesse Lancaster | 0.00 | 11.48 | |
| Darryl Peele | 0.00 | 11.27 | |
| Charles Weathersby | 6.78 | 11.10 | |
| Jason Smith – Jacob Smith | 0.00 | 10.56 | |
| Tracey King – David Price | 0.00 | 9.84 | |
| Brandon Johnson – Wilson Johnson | 2.75 | 6.35 | |
| Chris McDuffie – Greg Creech | 0.00 | 0.00 | |
| Stacy Hobson – Brandon Pierce | 0.00 | 0.00 | |
| Stacey Light – Mike Askew | 0.00 | 0.00 | |
| Chris Dowtin | 0.00 | 0.00 | |
| Gerald Herring – Jeff Hall | 0.00 | 0.00 | |
| Zeb West – Harold Herring | 0.00 | 0.00 | |
| Matt Harrell – Justin Chappell | 0.00 | 0.00 | |
| Mike Ellis – Mark Faircloth | 0.00 | 0.00 | |
| Michael James – Luke James | 0.00 | 0.00 | |
| Sammy Barrow – Spencer Barrow | 0.00 | 0.00 | |
| Joe Sholar – Dwight Sholar | 0.00 | 0.00 | |
| Russell Gammon – John Lane | 0.00 | 0.00 | |
| | | | |
| Grand Total Paid | | | |
| 2022 East CATT Trail | | | $14,387.00 |