Next CATT East is May 11st at the Water St Lighthouse Ramp!
Trey Nanney & Brooks Brisette weighed in 5 bass at 18.62 lbs and also weighed in a 5.92 lb which was 2nd BF! They claimed 1st Place and $707.00!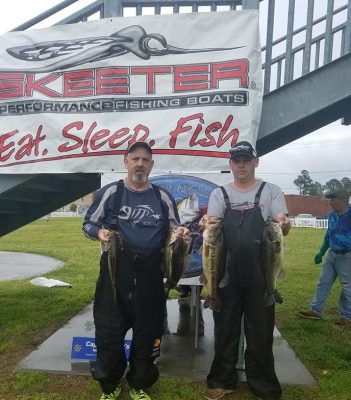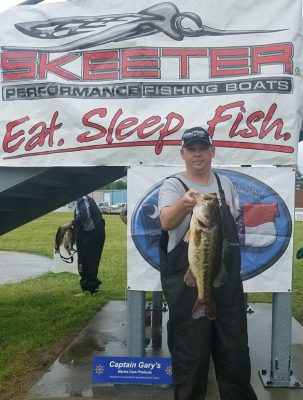 2nd Place went to Joshua Lanaville & Timmy Davis with 18.61 lbs!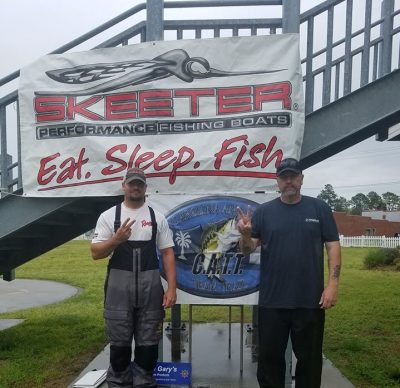 WT Davis & Todd Tanner weighed in the 1st BF at 8.15 lbs!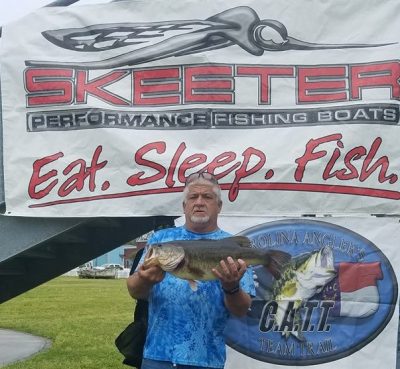 | | | | | |
| --- | --- | --- | --- | --- |
| | Big | Total | Total | |
| 10 Teams | Fish | Weight | Winnings | Points |
| Trey Nanney – Brooks Brisette | 5.92 | 18.62 | $707.00 | 110 |
| Joshua Lanaville – Timmy Davis | 0.00 | 18.61 | $200.00 | 109 |
| WT Davis – Todd Tanner | 8.15 | 18.22 | $63.00 | 108 |
| Derek Whittmore | 5.36 | 17.94 | | 107 |
| Larry Thomas – Gerald Elks | 5.68 | 17.58 | | 106 |
| Charles Weathersby – Mike Henson | 5.65 | 14.96 | | 105 |
| Daniel Leggett | 0.00 | 11.98 | | 104 |
| Larry Gunn – Hal Caldwell | 3.10 | 11.38 | | 103 |
| Mike White – Dana Moore | 0.00 | 6.51 | | 102 |
| John Dupree | 0.00 | 0.00 | | 101 |
| Total Entrys | | | $1,080.00 | |
| BONUS $ | | | $180.00 | |
| Total Paid At Ramp | | | $970.00 | |
| East 2019 Final Fund | | | $240.00 | |
| 2019 CATT Championship Fund | | | $50.00 | |
| 2019 East Final Fund Total | | | $555.00 | |
| 2019 CATT Championship Fund Total | | | $4,940.00 | |