We had a great Spring on Lake Hickory! Thanks for fishing guys and we'll have a Fall Hickory schedule up soon!
Jesse Smith & Patrick Houpe took 1st with a limit weighing 20.34 lbs! Add in the BF at 4.95 lbs and the BONUS $ they took home $1,018.00!
They also took home an Academy Sports Gift Card! They also won the points and will fish the Final free and blast off #1!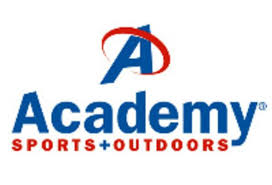 Huge thanks goes out to Goodwill Industries of Northwest NC! We awarding cash to the top 2 teams in the Veteran points on Lake Hickory! #GoodwillNWNC
| | | | | | | |
| --- | --- | --- | --- | --- | --- | --- |
| Team | 17-Mar | 19-May | 7-Jul | 21-Jul | Total | |
| Andrew Crotts – Alex Huffan | 107 | 109 | 101 | 188 | 505 | $450.00 |
| Doug Punch – Rocky Franklin | 101 | 108 | 98 | 186 | 493 | $300.00 |
| Petey Bost – Danny Bost | 96 | 96 | 100 | 184 | 476 | |
| Jeremy Beatty – Petey Brookshire | 0 | 110 | 110 | 204 | 424 | |
| Jesse Smith – Patrick Houpe | 0 | 0 | 108 | 220 | 328 | |
| Louie Hull – Ryan Hull | 0 | 0 | 109 | 202 | 311 | |
| Larry Yancey – Milton Yancey | 96 | 0 | 105 | 0 | 201 | |
| Steve Dayton | 96 | 95 | 0 | 0 | 191 | |
| Travis Kilby | 0 | 0 | 107 | 0 | 107 | |
| Adam Filmore | 98 | 0 | 0 | 0 | 98 | |
| | | | | |
| --- | --- | --- | --- | --- |
| July 21st Results! | Big | Total | Total | |
| 14 Teams | Fish | Weight | Winnings | Points |
| Jessie Smith – Patrick Houpe 1st BF & BONUS $ | 4.95 | 20.34 | $1,018.00 | 220 |
| Kelly Logan | 3.48 | 14.66 | $335.00 | 208 |
| Tim Chapman | 3.83 | 14.54 | $120.00 | 206 |
| Jeremy Beatty – Petey Brookshire | 4.12 | 14.22 | | 204 |
| Louie Hull – Ryan Hull | 3.52 | 12.32 | | 202 |
| Steve Addington | 3.01 | 11.46 | | 200 |
| Dwight & Doug Dellinger   2nd BF | 4.89 | 11.13 | $42.00 | 198 |
| Charlie & Charles Sipe | 4.41 | 10.79 | | 196 |
| Tony Nelson – Jeff Fullbright | 3.22 | 10.39 | | 194 |
| Brian & Tucker Travis | 0.00 | 7.42 | | 192 |
| Nick Beaver – Alan Gamble | 3.66 | 6.56 | | 190 |
| Andrew Crotts – Alex Huffman | 0.00 | 6.05 | | 188 |
| Doug Punch – Rocky Franklin | 3.51 | 4.94 | | 186 |
| Danny & Petey Bost | 0.00 | 4.31 | | 184 |
| Total Entrys | | | $1,680.00 | |
| BONUS $ | | | $220.00 | |
| Total Paid At Ramp | | | $1,515.00 | |
| Hickory 2018 Spring Final Fund | | | $335.00 | |
| 2019 CATT Championship Fund | | | $50.00 | |
| 2018 Hickory Spring Final Fund Total | | | $1,460.00 | |
| 2019  CATT Championship Fund Total | | | $825.00 | |