**Remember guys you have to enter 3 CATT Qualifiers to be able to enter the June 2-3 CATT Championship on Kerr $10,000 1st Place! You can make your 3 by having fished any FALL 2017 CATT Trails and by fishing any SPRING CATT Trails—the 3 don't have to be in the same Division!
**Also to be eligible to enter the 2018 James River Final —-  Must fish 4 of 7 Qualifiers to Fish Final. Fishing solo once & with sub once counts toward teams Qualification. You may fish solo and you can Qualify solo for the James River Final.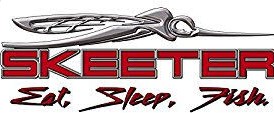 Next James River CATT is May 26th at Riverfront Park!
Guys, we are searching for some sponsorship for the points race but being the new guy on the black isn't easy…but as of now this is what we're going to do but should add more in the near future…
James River 2018 Spring Points
1st Receives Free Entry at Final PLUS $250 Blast Off #1
2nd – #2 Blast Off Position at Final & 2 SixGill Combos
3rd –  #3 Blast Off Position at Final & 2 Level rods
Another great crowd! We had 64 teams enter the 2nd James River Qualifier and looking forward to May 26th we should have another good turn out! We have over $1,200 in the James River Final Fund after 2 events!
Ray Hogge & Donnie Daniel took the top prize Saturday with 5 bass weighing 19.21 lbs! They also weighed in the 1st BF at 7.13 lbs and took home a total pf $2,448.00! Great job guys in tough River conditions!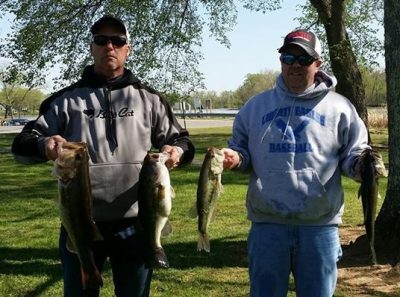 2nd went Tim Garner & Martin Villa  with 17.91 lbs and they took the 1st BONUS $. Tim & Martin took home $1,400.00!
Jim Harrison & Cole Jarrett took 3rd with 17.63 lbs and earned $750.00!
Burley Langford & Brian Langford finished 4th with 16.86 lbs and collected $600.00!
Connor Harrison & Lucas Robinson climed 5th with 16.65 lbs and took home $500.00!
Check out the rest of the money winners below and thanks for fishing with us!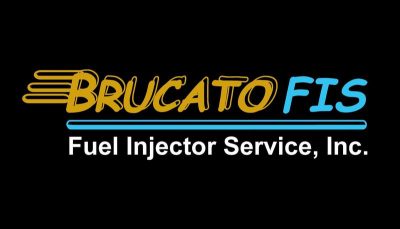 | | | | | |
| --- | --- | --- | --- | --- |
|  64 Teams | Big | Total |   |   |
| Team | Fish | Weight | Winnings | Points |
| Ray Hogge – Donnie Daniel  1st BF | 7.13 | 19.21 | $2,448.00 | 220 |
| Tim Garner – Martin Villa   1st BONUS $ | 4.64 | 17.91 | $1,400.00 | 219 |
| Jim Harrison – Cole Jarratt | 4.29 | 17.63 | $750.00 | 218 |
| Burley Langford – Brian Langford | 4.31 | 16.86 | $600.00 | 217 |
| Conner Harrison – Lucas Robinson | 4.77 | 16.85 | $500.00 | 216 |
| Brandon Vaughn – Dustin Phelts | 4.03 | 16.42 | $375.00 | 215 |
| Frank Poirer – Ed Loughran   2nd BONUS $ | 4.16 | 16.33 | $515.00 | 214 |
| Ryan Drewery – Wayne Drewery | 4.13 | 16.06 | $250.00 | 213 |
| Kevin Young – Rob Wells   2nd BF & 3rd BONUS $ | 5.40 | 15.88 | $497.00 | 212 |
| Justin Hodges – Scott Harvey | 0.00 | 15.80 | $175.00 | 211 |
| Audie Murphy – Chris Toone | 5.20 | 15.65 | $150.00 | 210 |
| Eddie Griggs – Byron Elrod | 4.32 | 15.46 | $140.00 | 209 |
| James Condrey – Jimmy Condrey | 4.73 | 15.43 | | 208 |
| Aaron Sadler – Carl Sadler | 3.74 | 15.32 | | 207 |
| Scott Rogers – Butch Conner | 4.34 | 14.52 | | 206 |
| Bob Hinds – David Cole | 3.89 | 14.39 | | 205 |
| Jeff Hamilton – Trey Goodman | 0.00 | 14.37 | | 204 |
| David Carney – Andrew Bollhorst | 4.65 | 14.31 | | 203 |
| Andy Semonco – Wayne Adams | 4.35 | 14.14 | | 202 |
| Ricky Powell – Bubba Johnson | 0.00 | 13.77 | | 201 |
| David Heavenridge – Cody Heavenridge | 4.42 | 13.90 | | 200 |
| John Koren – John Koren Jr | 3.77 | 13.20 | | 199 |
| Mike Mozingo – Adam Weaver | 4.65 | 13.08 | | 198 |
| Francis Martin – Ray Griffin | 4.02 | 13.03 | | 197 |
| Chris Atwell – Gary Atwell | 0.00 | 12.64 | | 196 |
| Carl Johnson – Bobby Harlow | 0.00 | 12.32 | | 195 |
| Ron Studer – Nelson Marshall | 0.00 | 12.26 | | 194 |
| Josh Wright – Kelly Pratt | 0.00 | 12.25 | | 193 |
| Travis Daniels – Donnie Meade | 0.00 | 11.98 | | 192 |
| John Barnes – Ryan Barksdale | 3.59 | 11.47 | | 191 |
| William Clements – Chris Simons | 0.00 | 11.13 | | 190 |
| Jeff Lodge – Nick Lopashanski | 0.00 | 11.10 | | 189 |
| Jason Bishop – Craig Shelton | 0.00 | 11.02 | | 188 |
| Robert Stinger – Shawn Burnett | 0.00 | 10.67 | | 187 |
| Stacy Sasser – Edward Hancock | 3.65 | 10.60 | | 186 |
| Harvey Reese – Anthony Weithers | 0.00 | 10.50 | | 185 |
| Leidy Clark – Ricky West | 0.00 | 10.43 | | 184 |
| Don Bowman – Mike Wright | 0.00 | 10.39 | | 183 |
| Noah Gilley – Craig Hula | 0.00 | 10.21 | | 182 |
| Cullen Hoover – Mark Eubank | 0.00 | 9.93 | | 181 |
| Ryan Amick – Bryan Radcliff | 0.00 | 9.67 | | 180 |
| Bobby Harris – Robby Harris | 0.00 | 9.47 | | 179 |
| John Doyle – Eugene Carter | 0.00 | 9.25 | | 178 |
| Mike Caul – Alexis Caul | 0.00 | 8.94 | | 177 |
| Matt Pulley – Steven Whitaker | 0.00 | 8.73 | | 176 |
| Brandon Hill  – Kevin King | 0.00 | 8.70 | | 175 |
| Jonathan Ceaser – Ryan Brymur | 0.00 | 8.50 | | 174 |
| Mike Baldwin – Randy Taylor | 3.66 | 8.34 | | 173 |
| Roger Walters – David Fox | 0.00 | 7.76 | | 172 |
| Brian Green – Jeff Parrish | 0.00 | 7.41 | | 171 |
| Edward Jordan Sr – Edward Jordan Jr | 0.00 | 6.22 | | 170 |
| Brian Snipes – Chris Cockrell | 0.00 | 5.86 | | 169 |
| Steve Webb – Daniel Webb | 0.00 | 3.94 | | 168 |
| Michael Green | 0.00 | 0.00 | | 167 |
| Will Vickery – Dee Kidd | 0.00 | 0.00 | | 167 |
| Kevin Poley – Richard Hall | 0.00 | 0.00 | | 167 |
| Richard Chaltin | 0.00 | 0.00 | | 167 |
| Garret Thomas | 0.00 | 0.00 | | 167 |
| Garret Towler – Jeff Leaderman | 0.00 | 0.00 | | 167 |
| Dave Allen – Clayton Mullins | 0.00 | 0.00 | | 167 |
| Kevin Best – Brian Dunham | 0.00 | 0.00 | | 167 |
| Mike Hill – Jesse Hill | 0.00 | 0.00 | | 167 |
| Curtis Combs – CJ Combs | 0.00 | 0.00 | | 167 |
| Mathew Kite – Mason C | 0.00 | 0.00 | | 167 |
| Total Entrys |   |   | $7,680.00 |   |
| BONUS $ |   |   | $720.00 |   |
| Total Paid At Ramp |   |   | $7,900.00 |   |
| James River 2018 Final Fund |   |   | $525.00 |   |
| 2018 CATT Championship Fund |   |   | $75.00 |   |
|   |   |   |   |   |
| 2018 James River Final Fund Total |   |   | $1,275.00 |   |
| 2018 CATT Championship Fund Total |   |   | $4,280.00 |   |