Next CATT on the James River is August 15th at Osbourne!
We finally got a couple of make up dates approved! We added August 29 and September 26 both at Osbourne to the schedule! That will give us 6 Qualifiers total and you must fish 3 to be eligible to enter the James River Final! Fishing solo once & with sub once counts toward teams Qualification! You may fish solo and you can Qualify solo for the James River Final!
1st Place at the 2020 James River Final takes home $5,000.00!
2020 James River Point Winners Receive Free Entry Into All 2021 James River Qualifiers Excluding the Final!
2nd In the James River Points $500
3rd In the James River Points $250
4th In the James River Points $150
5th In the James River Points $100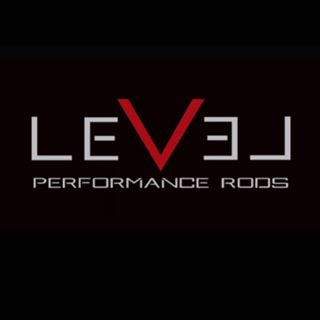 2020 James River Points are sponsored by Critical Fishing! Click on the Critical logo to visit the Critical website!

Marshall Johnson & Ryan Lachniet brought in 5 bass weighing 17.71 lbs good enough for 1st place at out July 18th James River Qualifier! They also weighed in the 1st BF at 6.38 lbs! All total they took home $2,306.00!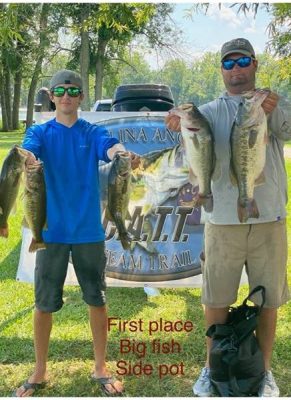 Edward Milton & Thomas Milton finished 2nd with 17.03 lbs and took home $1,010.00!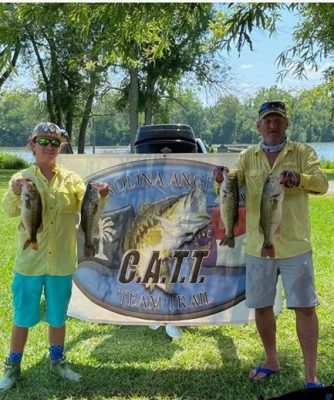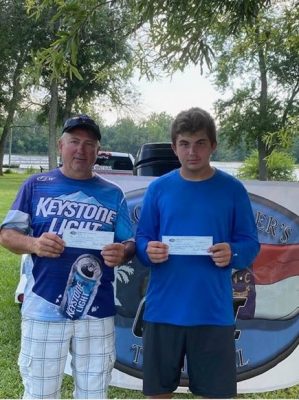 | | | | | |
| --- | --- | --- | --- | --- |
| 48 Teams | BF | Weight | Winnings | Points |
| Marshall Johnson- Ryan Lachniet | 6.38 | 17.71 | $2,306.00 | 110 |
| Edward Milton-Thomas Milton | 4.41 | 17.03 | $1,010.00 | 109 |
| Chris Bryant-Matt Dunning | 0.00 | 15.34 | $570.00 | 108 |
| Brian Brooks- Avery Powelson | 3.98 | 15.03 | $450.00 | 107 |
| Kelly Robinette- David Barlow | 0.00 | 15.02 | $325.00 | 106 |
| Mathew Kite | 0.00 | 14.57 | $240.00 | 105 |
| Casey Logan – Keat Dalton | 4.29 | 14.55 | $200.00 | 104 |
| William Clements- Jimmy Cornett | 5.28 | 14.50 | $294.00 | 103 |
| Montie Martinez-William Allen | 0.00 | 14.47 | $130.00 | 102 |
| Harrison Baker- Chase Huffman | 4.77 | 14.34 | | 101 |
| Cody condrey- James Condrey | 4.23 | 14.30 | | 100 |
| Luke Carson- Darin Zollar | 5.10 | 13.78 | | 99 |
| Ryan Drewery- Wayne Drewery | 5.05 | 13.74 | | 98 |
| Ronnie Slaughter- Landon Tucker | 4.25 | 13.69 | | 97 |
| Trey Goodman- Tim Chaffin | 0.00 | 13.68 | | 96 |
| Charles Ramer- Ernest Revels | 4.66 | 13.27 | | 95 |
| Walter Emerson-Brody Webb | 0.00 | 12.98 | | 94 |
| Jeff Powers | 0.00 | 12.97 | | 93 |
| Travis Heath- Kevin Gregory | 0.00 | 12.95 | | 92 |
| Audie Murphy- Monte Aleman | 4.18 | 12.86 | | 91 |
| John Koren | 0.00 | 12.21 | | 90 |
| Chris Wingfield | 0.00 | 11.79 | | 89 |
| Dave Carney- Andy Bollhorst | 0.00 | 11.72 | | 88 |
| Ray Hogge- Donnie Daniel | 0.00 | 11.63 | | 87 |
| Bryan Keane- Evan Anderson | 0.00 | 11.57 | | 86 |
| Tommy Little- Jerry Hefler | 3.24 | 11.38 | | 85 |
| Jonathan Ceaser- Lou Britos | 0.00 | 11.34 | | 84 |
| Roger Walters- David Fox | 4.20 | 11.24 | | 83 |
| James Tiley- Andy Walker | 0.00 | 11.18 | | 82 |
| Jeffrey Valentin- Daryl Moody | 0.00 | 11.13 | | 81 |
| Curtis Combs- CJ Combs | 3.41 | 10.62 | | 80 |
| Jordan Heineman | 4.98 | 10.53 | | 79 |
| Steve Webb- Stacy Vassar | 0.00 | 9.95 | | 78 |
| Jason Bishop | 3.14 | 9.65 | | 77 |
| Clayton Robens- Nathan Seymore | 0.00 | 8.95 | | 76 |
| J.R Clarke- Bob Mcdorman | 0.00 | 8.94 | | 75 |
| Tri Nguyen | 0.00 | 8.85 | | 74 |
| Richard Bates- Scott Randall | 0.00 | 8.83 | | 73 |
| Tim Byers- Craig Ferguson | 0.00 | 8.81 | | 72 |
| Chris Cockrell- Brian Snipes | 0.00 | 8.72 | | 71 |
| Ted Lempke- Mark Alston | 0.00 | 8.26 | | 70 |
| John Barnes | 0.00 | 7.64 | | 69 |
| Jamie Nealy- Greg Ball | 0.00 | 0.00 | | 68 |
| Jacob Moore- Tommy Hauser | 0.00 | 0.00 | | 68 |
| Joe Carr- Larry Whitt | 0.00 | 0.00 | | 68 |
| Mikey Anderson | 0.00 | 0.00 | | 68 |
| Bryan Bersik-Justin Faison | 0.00 | 0.00 | | 68 |
| Burley Langford | 0.00 | 0.00 | | 68 |
| Total Entrys | | | $5,640.00 | |
| BONUS $ | | | $350.00 | |
| Total Paid At Ramp | | | $5,355.00 | |
| James River 2020 Final Fund | | | $450.00 | |
| 2020 CATT Championship Fund | | | $85.00 | |
| 2020 James River Final Fund Total | | | $870.00 | |
| 2020 CATT Championship Fund Total | | | $4,160.00 | |