Next and Last James River Fall Qualifier is November 29th at Rockahock!
Renee & Roger Walters weigh in a limit of James River Bass at 16.14 lbs to take the win! Great Job!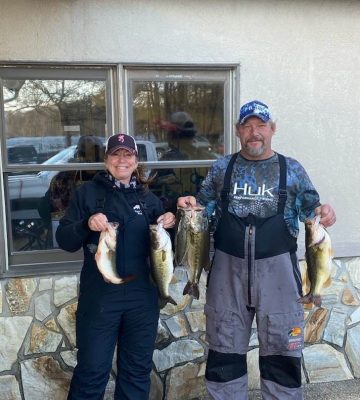 Visit Phantom Outdoors to view their high quality line of outdoor wear! Tap on the Phantom Camo shirt o go their website and use  PHANTOMCATT15 at check out to earn 15% off your order!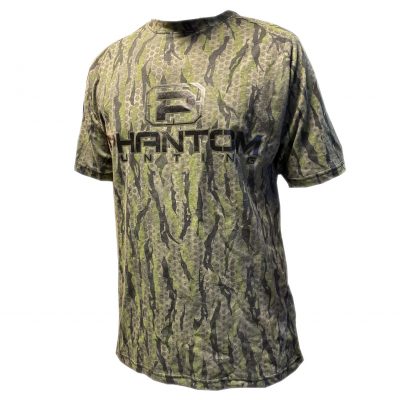 | | | | | |
| --- | --- | --- | --- | --- |
| 12 Teams | BF | Weight | Winnings | Points |
| Roger Walters – Renee Walters | 3.50 | 16.14 | $360.00 | 110 |
| Charles Ramer – Paul Brock | 3.86 | 15.74 | $255.00 | 109 |
| Chaz Carrington – Jared Williams | 6.20 | 15.72 | $84.00 | 108 |
| Ray Hogge – Donnie Daniel | 4.56 | 13.46 | $36.00 | 107 |
| Mike Gun – Frank Pridemore | 0.00 | 12.22 | | 106 |
| Jeffrey Valentin – Daryl Moody | 3.60 | 10.17 | | 105 |
| Richard Bates – Scott Randall | 0.00 | 8.90 | | 104 |
| Tyler Weiner – CJ Craft | 0.00 | 8.76 | | 103 |
| Jay Griffin – Charlie Kline | 0.00 | 8.39 | | 102 |
| Stacey Vasser | 2.98 | 8.14 | | 101 |
| Noah Williams | 0.00 | 0.00 | | 100 |
| Mike Martinez – William | 0.00 | 0.00 | | 100 |
| Total Entrys | | | $960.00 | |
| BONUS $ | | | $75.00 | |
| Total Paid At Ramp | | | | |
| James River 2020 Fall Final Fund | | | $225.00 | |
| 2020 CATT Championship Fund | | | $25.00 | |
| 2020 James River Fall Final Fund Total | | | $505.00 | |
| 2020 CATT Championship Fund Total | | | $50.00 | |