Next James River Fall CATT Qualifier is Nov 19 at Rt 5!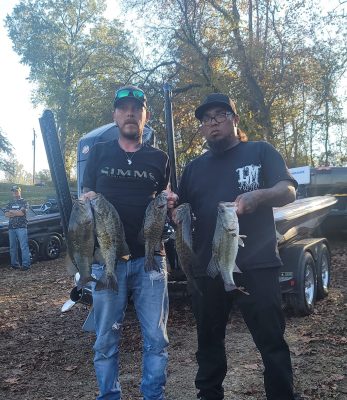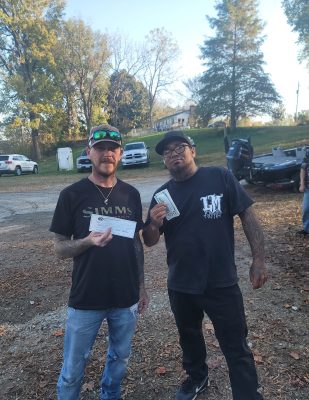 Justin Smith & Rico Senegal took 1st Place at the James River with 5 bass weighing 15.10 lbs worth $1,050.00!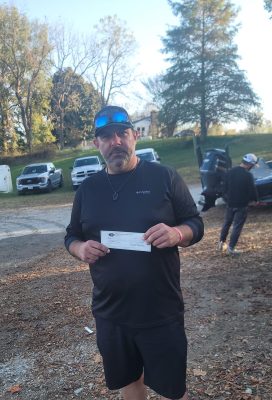 Chris Wray & Steve Tate 2nd Place with 12.32 lbs!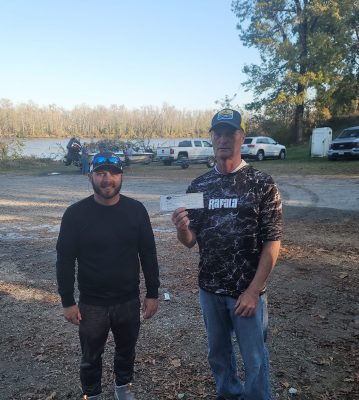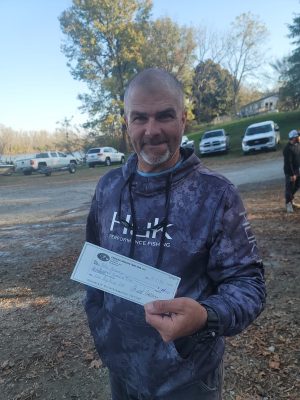 Mike Gunn & Conner Harrison 3rd Place 11.99 lbs!
| | | | | |
| --- | --- | --- | --- | --- |
| Team | BF | Weight | Winnings | Points |
| Justin Smith – Rico Senegal | 0.00 | 15.10 | $1,050.00 | 110 |
| Chris Wray – Steve Tate | 0.00 | 12.32 | $400.00 | 109 |
| Mike Gunn – Conner Harrison | 0.00 | 11.99 | $160.00 | 108 |
| John Conway – Johny Conway | 4.03 | 11.61 | $112.00 | 107 |
| Richard Mistr | 0.00 | 11.55 | | 106 |
| Doug Wharton – Ben Kendrick | 3.77 | 11.46 | $48.00 | 105 |
| Robert Wright – Truv Rollins | 0.00 | 10.95 | | 104 |
| Tripp Mistr – Morgan Mistr | 2.84 | 10.76 | | 103 |
| Thomas Coluccio – Richard Williams | 0.00 | 9.46 | | 102 |
| Christopher Powell – Ryland Adams | 0.00 | 9.21 | | 101 |
| Kyle McCann | 0.00 | 8.92 | | 100 |
| Kevin Davis – Stacy Vassar | 0.00 | 7.89 | | 99 |
| Harvey Reese – Tim Tate | 0.00 | 6.84 | | 98 |
| James Vick | 0.00 | 6.48 | | 97 |
| Charles Ramer – Mason Ramer | 0.00 | 4.43 | | 96 |
| Wayne Deavers – Clyde Chuk | 0.00 | 3.65 | | 95 |
| James McDowell | 0.00 | 0.00 | | 85 |
| CATT Entrys | | | $2,040.00 | |
| BONUS $ | | | $225.00 | |
| Total Paid At Ramp | | | $1,770.00 | |
| CATT | | | $50.00 | |
| 2023 James River Fall Final Fund | | | $395.00 | |
| 2023 CATT Championship Fund | | | $50.00 | |
| 2023 James River Fall Final Fund Total | | | $1,070.00 | |