We wrapped up the 2021 James River Qualifiers this past weekend with 60 teams entering! If you entered 3 2021 James River Qualifiers you are eligible to enter the 2021 James River Final Oct 9-10 launching form Rt 5. Check out the points by going to the James River Division page and scrolling all the way down to view!  Looks like we have 83 teams eligible to enter the Final!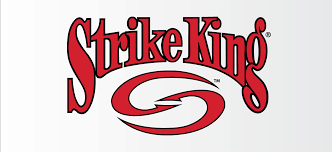 Ray Hogge & Donnie Daniels win the 2021 James River Points and will receive free entry to all 2022 James River Qualifiers! That's worth $840.00!
2nd Place Kelly Robinette – David Barlow $500.00
3rd Place Harris Baker & Chase Huffman $250.00
4th Place Jason Bishop & Jeff Hamilton $150.00
5th Place Tim Chaffin & Trey Goodman $100.00
Keith & Kennedy Estes win BIG with 5 bass weighing 18.47 lbs! They also weighed in the 1st BF at 6.26 lbs! ON top of that they took hmne $7,000.00 in Triton Gold Money for a total of $9,623.00! Congrats!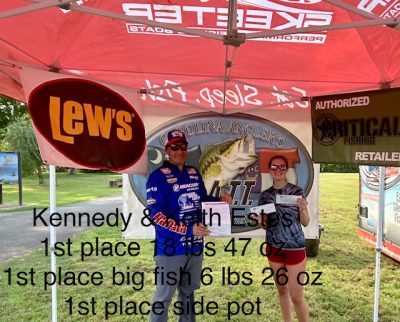 Curtis & CJ Combs took 2nd with 5 bass weighing  15.59 lbs and earned $1,000.00!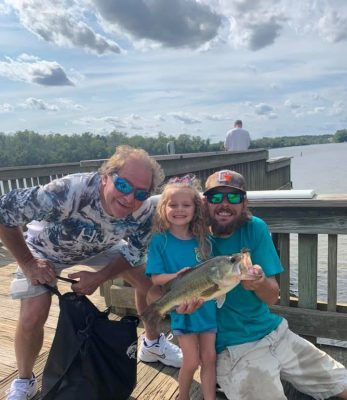 3rd Kelly Robinette – David Barlow 15.38 lbs $800.00
4th Justin Faison – Matt Branzelle 15.09 lbs $737.00
5th Allen Williams – Brad Redden 14.99 lbs $425.00
There's your top 5! We paid back 12 places! Check out all the money winners !
Thanks for fishing!

| | | | | |
| --- | --- | --- | --- | --- |
| Team | BF | Weight | Winnings | Points |
| Kennedy Estes – Keith Estes | 6.26 | 18.47 | $9,623.00 | 110 |
| Curtis Combs – CJ Combs | 4.35 | 15.59 | $1,000.00 | 109 |
| Kelly Robinette – David Barlow | 0.00 | 15.38 | $800.00 | 108 |
| Justin Faison – Matt Branzelle | 6.10 | 15.09 | $737.00 | 107 |
| Allen Williams – Brad Redden | 5.79 | 14.99 | $425.00 | 106 |
| Rogers Walters – Renee Walters | 0.00 | 14.68 | $315.00 | 105 |
| Marshall Johnson-Ryan Lachniet | 0.00 | 14.16 | $250.00 | 104 |
| Mark Adams – RC Sutton | 5.60 | 14.02 | $200.00 | 103 |
| Trey Goodman – Tim Chaffin | 0.00 | 13.89 | $180.00 | 102 |
| Chuck Colmer – Don Morre | 0.00 | 13.37 | $150.00 | 101 |
| Richard Mistr – Grant Mistr | 5.95 | 13.20 | $130.00 | 100 |
| Chris McDaniel – Matt Kite | 5.96 | 13.04 | $120.00 | 99 |
| Guy Fairweather – Jared Williams | 0.00 | 12.92 | | 98 |
| Donnie Meade – Travis Daniels | 5.42 | 12.87 | | 97 |
| Jesse Kidd – Jake Kidd | 5.99 | 12.69 | | 96 |
| Chase Huffman – Harrison Baker | 0.00 | 12.60 | | 95 |
| James Tilley – Andy Walker | 0.00 | 12.57 | | 94 |
| Greg Ball – Jamie Nealy | 0.00 | 12.18 | | 93 |
| Tripp Mistr – Brent Mistr | 0.00 | 11.87 | | 92 |
| Todd Fisher – Matt Chisholm | 0.00 | 11.13 | | 91 |
| John Barnes | 0.00 | 11.10 | | 90 |
| Jason Bishop – Jeff Hamilton | 0.00 | 10.91 | | 89 |
| Mike Hall – Dell Petzold | 0.00 | 10.59 | | 88 |
| Tommy Little – Jerry Heffler | 0.00 | 10.44 | | 87 |
| Mike Rowe – James Rowe | 5.80 | 10.42 | | 86 |
| Ray Hogge – Donnie Daniel | 0.00 | 10.41 | | 85 |
| Steve Webb – Stacy Vasser | 0.00 | 10.34 | | 84 |
| Bryan Keane – Evan Anderson | 0.00 | 10.25 | | 83 |
| Charles Ramer – Ernest Revels | 0.00 | 10.21 | | 82 |
| Jeffrey Valentin – Daryl Moody | 0.00 | 9.77 | | 81 |
| Dave Carney – Andy Bolhorst | 0.00 | 9.75 | | 80 |
| Duane Hodge – Brad Colgin | 4.79 | 9.75 | | 79 |
| Charles James – John Conway | 0.00 | 9.61 | | 78 |
| Avery Powelson – Brian Brooks | 0.00 | 9.23 | | 77 |
| David Bivens – Clay Lewis | 0.00 | 9.11 | | 76 |
| Mike Gibson -Rocky stone | 3.04 | 9.09 | | 75 |
| Paul Martin – Francis Martin | 0.00 | 9.05 | | 74 |
| Joseph Clarke – Trey Magee | 0.00 | 8.25 | | 73 |
| Joey Cooke – Justin Hall | 0.00 | 7.76 | | 72 |
| Rodney Allen – Neal Allen | 0.00 | 6.68 | | 71 |
| Rusty Alley – Dan Robinson | 0.00 | 4.66 | | 70 |
| Wayne Taylor – Ed Jordan | 0.00 | 0.00 | | 60 |
| Clyde Baldwin – Jeff Davis | 0.00 | 0.00 | | 60 |
| Brian Snipes-Chris Cockrell | 0.00 | 0.00 | | 60 |
| Wayne Drewery – Ryan Drewery | 0.00 | 0.00 | | 60 |
| Luke Carson – Darin Zollar | 0.00 | 0.00 | | 60 |
| Blake Condrey – Merle Condrey | 0.00 | 0.00 | | 60 |
| Jefferey Banko – Adam Weaver | 0.00 | 0.00 | | 60 |
| Chris Bryant – Matt Dunnigan | 0.00 | 0.00 | | 60 |
| Ben Kendrick – Connor Wharton | 0.00 | 0.00 | | 60 |
| Aaron Durham – Josh Durham | 0.00 | 0.00 | | 60 |
| Matt Funk | 0.00 | 0.00 | | 60 |
| Cory Donnavant – Kennon Ball | 0.00 | 0.00 | | 60 |
| Harvey Reese – Mike Hinkley | 0.00 | 0.00 | | 60 |
| Rick Rodregez – Chuck Radley | 0.00 | 0.00 | | 60 |
| Ronnie Ketcham – Bennie Hendricks | 0.00 | 0.00 | | 60 |
| Linwood Shores | 0.00 | 0.00 | | 60 |
| Brandon Casey – Zack Bodsford | 0.00 | 0.00 | | 60 |
| Nathan Kilgore | 0.00 | 0.00 | | 60 |
| Christopher Wingfield – Benny Wingfield | 0.00 | 0.00 | | 60 |
| Total Entrys | | | $7,080.00 | |
| BONUS $ | | | $350.00 | |
| Total Paid At Ramp | | | $6,930.00 | |
| James River 2021 Final Fund | | | $400.00 | |
| 2021 CATT Championship Fund | | | $50.00 | |
| 2021 James River Final Fund Total | | | $3,650.00 | |
| 2021 CATT Championship Fund Total | | | $0.00 | |