With the completion of the September 24th James River Qualifier, it looks like we have 68 teams qualified to enter the 2022 James River Final Oct 1 & 2! We appreciate the support! The Final will have a great payday!
Thanks to Woodel Roof System for sponsoring the 2022 James River Point Winners! Tap on the Woodel logo to visit their website!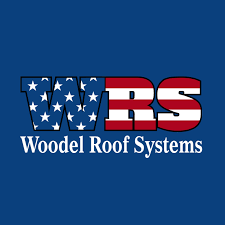 Our 2022 Point Winners are Clay Lewis & Greg Cooper! They will receive Free Entry and Boat #1 at all 2023 CATT James River Qualifiers valued at $1,000.00!
2nd Place – Ray Hogge & Donnie Daniel $500.00
3rd Place – Tripp Mistr & Brent Mistr $250.00
4th Place – Luke Carson & Darrin Zollar $150.00
5th Place – Trey Goodman & Tim Chaffin $100.00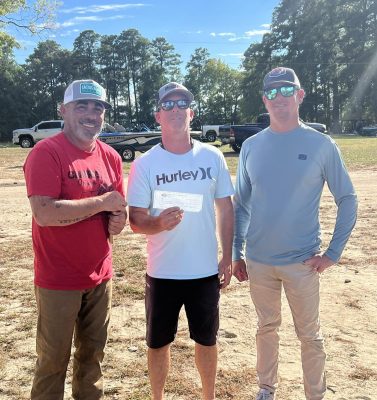 Justin Faison & Brian Bersik win the James River Saturday with 5 bass weighing 15.02 lbs! They weighed in the BF at 5.90 lbs! All total Just & Brian took home $2,182.00!
| | | | | |
| --- | --- | --- | --- | --- |
| Team | BF | Weight | Winnings | Points |
| Justin Faison – Brian Bersik | 5.90 | 15.02 | $2,182.00 | 110 |
| Greg Cooper – Clay Lewis | 0.00 | 15.01 | $1,120.00 | 109 |
| Marshall Johnson – Sammy Yates | 4.53 | 14.62 | $600.00 | 108 |
| Barry Brandt Jr – Robert Brandt | 0.00 | 14.19 | $600.00 | 107 |
| Mike Rowe – Jim Rowe | 4.12 | 13.44 | $350.00 | 106 |
| Michael Brannon – Jacob Compton | 5.20 | 13.40 | $423.00 | 105 |
| Jamie Nealy – Greg Ball | 0.00 | 13.37 | $200.00 | 104 |
| Roger Walters – Renee Walters | 4.31 | 12.91 | $170.00 | 103 |
| Chuck Conner – Don Warren | 4.69 | 11.89 | $150.00 | 102 |
| Richard Mistr – Tom Owens | 4.32 | 11.72 | $130.00 | 101 |
| Matt Holt | 0.00 | 11.38 | | 100 |
| Trey Goodman – Tim Chaffin | 0.00 | 11.23 | | 99 |
| Luke Carson – Darrin Zollar | 0.00 | 11.15 | | 98 |
| Christopher Wingfield- Benny Wingfield | 0.00 | 11.01 | | 97 |
| Ray Hogge – Donnie Daniels | 3.72 | 10.66 | | 96 |
| Ryan Drewery – Wayne Drewery | 0.00 | 10.34 | | 95 |
| Nelson Mayton – Jesse Severt | 0.00 | 10.31 | | 94 |
| Dave Carney – Andy Bollhorst | 0.00 | 10.11 | | 93 |
| Jay Teasley | 0.00 | 9.85 | | 92 |
| Harrison Baker – Wesley Farmer | 0.00 | 9.71 | | 91 |
| Kevin King – Brice Henley | 0.00 | 9.65 | | 90 |
| Zach Whitt – Larry Whitt | 0.00 | 9.54 | | 89 |
| Rusty Alley – Dan Robinson | 0.00 | 9.53 | | 88 |
| Howard Austin – Mark Austin | 0.00 | 9.52 | | 87 |
| Tripp Mistr – Brent Mistr | 0.00 | 9.46 | | 86 |
| Clyde Baldwin – Jeff Davis | 0.00 | 9.22 | | 85 |
| Jason Bishop – Stan Bishop | 0.00 | 9.15 | | 84 |
| Rob Uzzle | 0.00 | 8.83 | | 83 |
| Joey Cooke – Justin Hall | 0.00 | 8.74 | | 82 |
| Bryan Keane – Evan Anderson | 0.00 | 8.36 | | 81 |
| Donnie Meade – Brian Books | 0.00 | 8.34 | | 80 |
| Jeff Valentin – Daryl Moody | 0.00 | 8.30 | | 79 |
| Francis Martin – Paul Martin | 0.00 | 8.13 | | 78 |
| Kris Goin – Jason Tinsley | 0.00 | 7.53 | | 77 |
| Brian Green – Jamie Pitts | 0.00 | 7.49 | | 76 |
| William Clements | 0.00 | 6.97 | | 75 |
| Curtis Combs SR – CJ Combs | 0.00 | 6.21 | | 74 |
| Joey DeLuke – Chris DeLuke | 0.00 | 4.65 | | 73 |
| Chris Cockrell – Brian Snipes | 0.00 | 4.28 | | 72 |
| Kevin Davis – Melissa Davis | 0.00 | 4.16 | | 71 |
| James Byrd | 0.00 | 3.28 | | 70 |
| Stacy Vasser | 0.00 | 0.00 | | 60 |
| Chris McDaniel – Matthew Kite | 0.00 | 0.00 | | 60 |
| Cory Dunnavent – Kennon Ball | 0.00 | 0.00 | | 60 |
| Garrett Geouge – Mike Grogan | 0.00 | 0.00 | | 60 |
| Steve Cogin – Julie Colgin | 0.00 | 0.00 | | 60 |
| Josh Durham – Luke Durham | 0.00 | 0.00 | | 60 |
| Rick Rodregez – Dick Powers | 0.00 | 0.00 | | 60 |
| Ronnie Ketchum – Bernie Hendricks | 0.00 | 0.00 | | 60 |
| Dwayne Hodge – Brad Colgin | 0.00 | 0.00 | | 60 |
| Audie Murphy – Chris Dorman | 0.00 | 0.00 | | 60 |
| Dillon Powers | 0.00 | 0.00 | | 60 |
| Total Entrys | | | $6,120.00 | |
| BONUS $ | | | $300.00 | |
| Total Paid At Ramp | | | $5,925.00 | |
| 2022 James River Spring Final Fund | | | $395.00 | |
| 2022 CATT Championship Fund | | | $50.00 | |
| 2022 James River Spring Final Fund Total | | | $2,775.00 | |