Next Kerr CATT Fall Qualifier is Oct 10th at Ivy Hill Boats ramp and entry is $80 or $90 at the ramp!
2021 PHANTOM OUTDOORS INVITATIONAL CLASSIC

The 2021 PHANTOM OUTDOORS Invitational Classic will take place on Lake Hartwell Nov 5-6 and we are guaranteeing $10,000.00 to 1st Place!
Green Pond Landing & Event Center – 470 Green Pond Rd, Anderson, SC 29625
A team or solo angler must fish 2 CATT events to Qualify! You may fish the Invitational solo or with your partner or alternate partner your team used in any CATT event.
You can get in your 2 events by fishing any CATT Fall 2020,  CATT Spring 2021, CATT Summer 2021 & CATT Fall 2021!
Go to the Division page and tap on 2021 Phantom Outdoor Invitational Classic!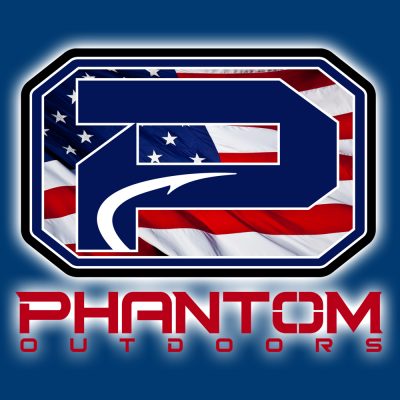 Use PHANTOMCATT15 at checkout and earn 15% off your next Phantom Gear order!
Travis Garrett & Wesley Harris took the top spot with 5 bass weighing21.09 lbs! They also weighed the BF at 6.14 lbs and took home a total of $1,527.00!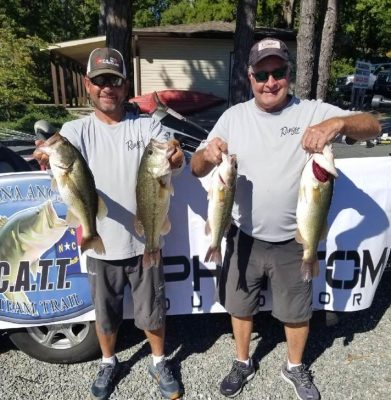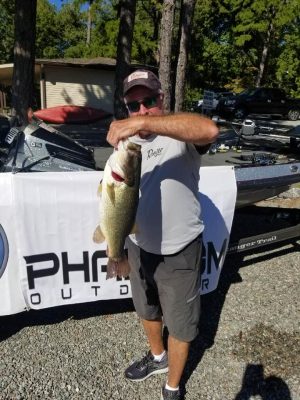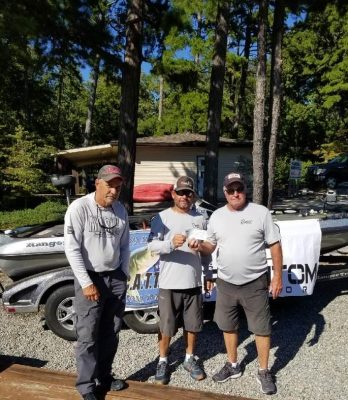 2nd Place Billy Sheldon & Mike Garner with 14.72 lbs!!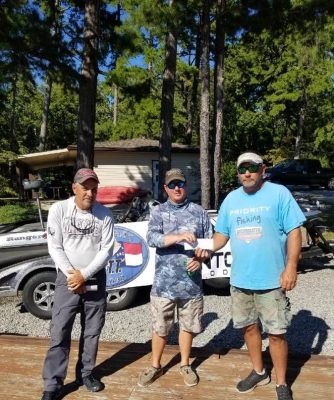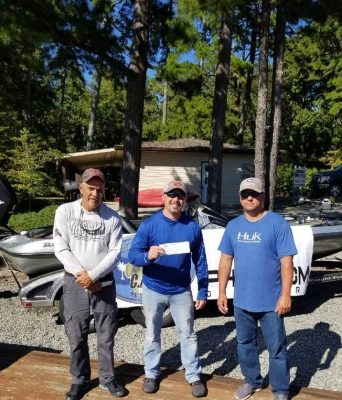 Team
BF
Weight
Winnings
Points
Wesley Harris – Travis Garrett
6.14
21.09
$1,527.00
110
Billy Sheldon – Mike Garner
3.39
14.72
$695.00
109
Brian Welch – Clay Samples
4.28
12.22
$263.00
108
Jeff Taylor – Mike Conley
2.71
10.23
$140.00
107
Jeff Ross – Clay Ross
2.69
10.22
106
Marvin Major – Benjamin Major
2.69
9.18
105
Jay Fogleman – Doug Stallings
3.08
8.96
104
Lonny Whitfield – Philip Smith
2.55
7.54
103
Randy Waterman – Eddie Fore
0.00
4.03
102
Jesse Stanley – Rex Watson
0.00
2.92
101
Mike McMillian – Terry Easter
0.00
0.00
91
D Midkiff – Kaleb Boyles
0.00
0.00
91
Anthony Cook – Gray Williams
0.00
0.00
91
Kyle Hicks
0.00
0.00
91
John Conway – Mike Gunn
0.00
0.00
91
Brian Calloway – Gary Dickerson
0.00
0.00
91
Bobby Overby – Tony Malam
0.00
0.00
91
Chuck Morton – Mike Riggs
0.00
0.00
91
Hal Blackwelder – Cliff Swan
0.00
0.00
91
Wayne Andres – Tim Tait
0.00
0.00
91
James Byrd
0.00
0.00
91
Total Entrys
$2,520.00
BONUS $
$550.00
Total Paid At Ramp
$2,625.00
Kerr 2021 FALL Final Fund
$330.00
2022 CATT Championship/Phantom Fund
$50.00
2021 Kerr FALL Final Fund Total
$750.00
2022 CATT Championship/Phantom Total
$0.00