Brian Calloway & William Hubbard took 1st Place Saturday at Kerr launching from Occoneechee Park! hey weighed in 5 bass at 16.19 lbs and took the 1st BONUS $> All total they took home $995.00!
2nd went to Jonathan Capps & Shawn Evans with another limit weighing 14.50 lbs! They also weighed in the 2nd BF at 5.81 lbs good enough for $372.00!
David and Anthony Yarborough took 3rd with 13.47 lbs and weighed in the 1st BF at 6.29 lbs. Add in the 2nd BONUS $ and they took home $598.00!
Tony Milan & Scott Moser finished 4th with 13.23 lbs and they took home $120.00!
Next Kerr Spring Qualifier is Feb 25th and is a CATT GOLD! $120 entry pre paid or $130 at the ramp!
We've also added some jigs in the "Shop" section…after you click on Shop click on CATT Tackle!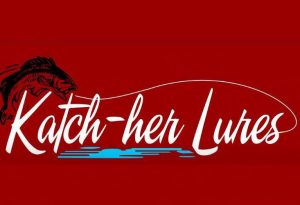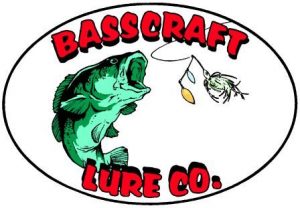 | | | | | |
| --- | --- | --- | --- | --- |
|   | Big | Total |   |   |
| Team | Fish | Weight | Winnings | Points |
| Brian Calloway – William Hubbard   1st BONUS $ | 4.48 | 16.19 | $995.00 | 110 |
| Jonathan Capps – Shawn Evans            2nd BF | 5.81 | 14.50 | $372.00 | 109 |
| Donald Yarborough – Anthony Yarborough   2nd BONUS $  1st BF | 6.29 | 13.47 | $598.00 | 108 |
| Tony Milian – Scott Moser | 4.26 | 13.23 | $120.00 | 107 |
| Eddie Glascok – Billy Dunn | 2.85 | 9.82 | | 106 |
| Robert Taylor – Anthony Taylor | 3.31 | 9.67 | | 105 |
| Kevin Alemon – Monte Alemon | 4.86 | 8.94 | | 104 |
| Ryan Roller – Gary Colwell | 5.22 | 7.91 | | 103 |
| Wally Szuba – Tony Woodard | 0.00 | 7.35 | | 102 |
| Roger Clary – Justin Rhew | 0.00 | 5.91 | | 101 |
| Donnie Avant – Randy Watermand | 0.00 | 5.84 | | 100 |
| Charlie Reed – Dennie Gilbert | 0.00 | 5.15 | | 99 |
| Matt Dean – Charles Stewart | 0.00 | 3.97 | | 98 |
| Trip Emerson – Kevin Hyler | 0.00 | 3.06 | | 97 |
| Flash Butts – Shawn Hammocks | 0.00 | 1.81 | | 96 |
| KC Choosakul – Tim Pinhollow | 0.00 | 0.00 | | 95 |
| Evan Fleming – Matt Furh | 0.00 | 0.00 | | 95 |
| Mark Winn – Mike Nichols | 0.00 | 0.00 | | 95 |
| Randy Black – Mike Anderson | 0.00 | 0.00 | | 95 |
| Keith Redd – Don Barretta | 0.00 | 0.00 | | 95 |
| Brandon Kent – Jeremy Kent | 0.00 | 0.00 | | 95 |
| Tyler Trent – Brandon Walker | 0.00 | 0.00 | | 95 |
| Manny Lenan | 0.00 | 0.00 | | 95 |
| Jimmy Henderson – David Bulloch | 0.00 | 0.00 | | 95 |
| Total Entrys |   |   | $1,920.00 | |
| BONUS $ |   |   | $675.00 | |
| Total Paid At Ramp |   |   | $2,085.00 | |
| Kerr 2018 Spring Final Fund |   |   | $460.00 | |
| 2018 CATT Championship Fund |   |   | $50.00 | |
|   |   |   |   | |
| 2018 Kerr Spring Final Fund Total |   |   | $460.00 | |
| 2018 CATT Championship Fund Total |   |   | $2,505.00 | |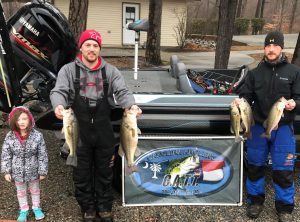 2nd Place Shawn Evans & Jonathan Capps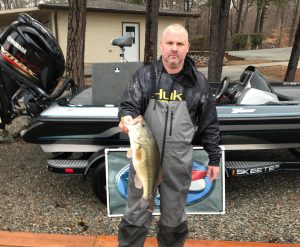 BF was 6.29 lbs weighed in by Donald & Anthony Yarborough