2019 Academy Sports CATT Championship June 1-2 Kerr Lake!!!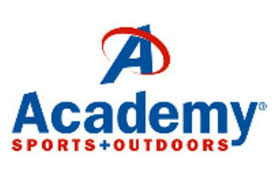 $10,000.00 1st Place GUARANTEED! (1st Place in 2018 Took Home $25,000.00!)
New Nutbush Ramp – Kerr State Park!
A team or solo angler must fish 3 CATT events to Qualify!
You can get in your 3 events by fishing any CATT Fall 2018 and CATT Spring 2019!
The 3 events do not have to be in the same CATT Trail!
$200 Per Team Entry
Optional Platinum BONUS $100
Optional BONUS $50
Next Kerr Spring Qualifier is Feb 24 at Occoneechee 8 am to 4 pm!
Bryan Kirkpatrick & Eddie Fore brought in 5 Kerr bass weighing up at 20.33 lbs and took home $1,565.00!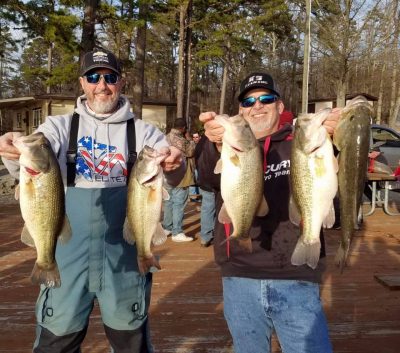 2nd went Bryan Cotrell & Ellis Jones with 18.94 lbs and they weighed in the BF at 6.20 lb! $1,308.00!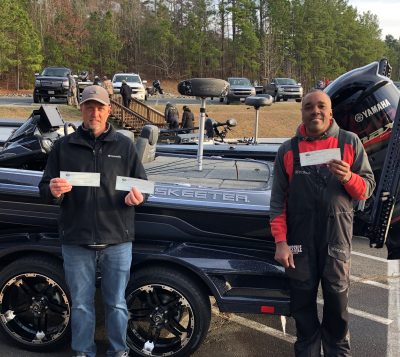 3rd 18.63 lbs Charlie Reed & Dennie Gilbert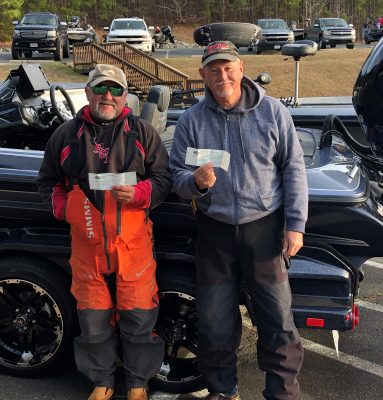 Ryan Reynolds & Kenny Reynolds 4th with 18.45 lbs!
| | | | | |
| --- | --- | --- | --- | --- |
| | Big | Total | | |
| 44 Team | Fish | Weight | Winnings | Points |
| Eddie Fore – Bryan Kirkpatrick | 5.07 | 20.33 | $1,565.00 | 110 |
| Ellis Jones – Bryan Cotrell | 6.20 | 18.94 | $1,308.00 | 109 |
| Charlie Reed – Dennie Gilbert | 5.59 | 18.63 | $560.00 | 108 |
| Ryan Reynolds – Kenny Reynolds | 5.43 | 18.45 | $225.00 | 107 |
| Scott Moser – Travs Owen | 4.98 | 17.79 | $160.00 | 106 |
| Mark Nickles – Mike Nickles Jr | 5.97 | 17.76 | $232.00 | 105 |
| Derrek Bowden – Matt Little | 4.08 | 16.98 | $110.00 | 104 |
| Aaron Falwell – Steven Coleman | 4.04 | 16.98 | $100.00 | 103 |
| Michael Carden – Mike Cox | 4.25 | 16.91 | | 102 |
| Shawn Evans – Joey Scott | 4.23 | 16.83 | | 101 |
| Alan White – Mike Vaughn | 3.87 | 16.43 | | 100 |
| Ryan Roller – Gary Colwell | 4.06 | 16.26 | | 99 |
| Craig Wright – Larry Freeman | 0.00 | 15.70 | | 98 |
| Kevin Dawson – Joey Dawson | 5.83 | 15.48 | | 97 |
| Terry Easter – Randy Waterman | 5.73 | 15.26 | | 96 |
| Tyler Trent  – Jacob Lloyd | 4.73 | 15.20 | | 95 |
| Spencer Barrow – Robert Perkins | 4.11 | 15.17 | | 94 |
| Brian Calloway – William Hubbard | 3.51 | 14.68 | | 93 |
| Eddie Glascok – Billy Dunn | 3.91 | 13.18 | | 92 |
| Kevin Cheatham – Johnny Wilder | 0.00 | 13.13 | | 91 |
| Jason Houchins – Danny Houchins | 3.31 | 12.95 | | 90 |
| Justin Dalton – James Joyner | 3.87 | 12.88 | | 89 |
| Stump Bledsoe – Glenn Elliott | 4.18 | 12.57 | | 88 |
| Brent Williams – Justin Dyson | 0.00 | 11.98 | | 87 |
| Jay Fogleman – Tate Fogleman | 0.00 | 11.39 | | 86 |
| Vinson Nettles – Mike Cole | 2.59 | 11.32 | | 85 |
| Ben Dalton – Collin Bennett | 3.42 | 10.98 | | 84 |
| Mike White – Dana Moore | 0.00 | 8.26 | | 83 |
| Roger Clary – Justin Rhew | 0.00 | 8.19 | | 82 |
| Frank Bowers – Mike Franklin | 0.00 | 8.11 | | 81 |
| Kevin Alemon – Monte Alemon | 0.00 | 7.06 | | 80 |
| Jimmy Henderson – David Bullock | 3.50 | 5.37 | | 79 |
| Heath Pait – Donnie Davis | 0.00 | 4.68 | | 78 |
| Billy Orr – John Parsons | 2.76 | 4.45 | | 77 |
| Jesse Stanley – Danny Stanley | 0.00 | 0.00 | | 76 |
| Gabriel Soto-Hernandez | 0.00 | 0.00 | | 76 |
| Bobby Overby | 0.00 | 0.00 | | 76 |
| Elvin Jennings -Cathy Eades | 0.00 | 0.00 | | 76 |
| Phil Smith – Lonnie Whitfield | 0.00 | 0.00 | | 76 |
| Clay Samples – Tyler Purcell | 0.00 | 0.00 | | 76 |
| Brandon Rogers | 0.00 | 0.00 | | 76 |
| Tim Thurman – Thomas Terrel | 0.00 | 0.00 | | 76 |
| Joey Talbott – Michael Dean | 0.00 | 0.00 | | 76 |
| Ray Emerson – Trip Emerson | 0.00 | 0.00 | | 76 |
| Total Entrys | | | $3,520.00 | |
| BONUS $ | | | $1,350.00 | |
| Total Paid At Ramp | | | $4,280.00 | |
| Kerr 2019 Spring Final Fund | | | $510.00 | |
| 2019 CATT Championship Fund | | | $50.00 | |
| 2019 Kerr Spring Final Fund Total | | | $510.00 | |
| 2019 CATT Championship Fund Total | | | $2,755.00 | |