Next Kerr Lake CATT Spring Qualifier is Mar 12 at Occoneechee State Park 8am – 4 pm! This is a GOLD Entry Fee $120 or $130 at the ramp!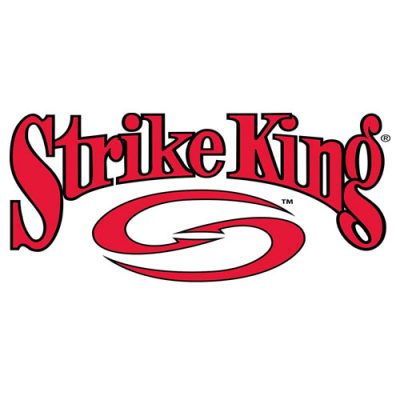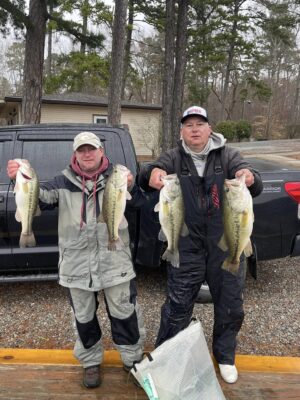 Brandon Grey & Gary Colwell took 1st Place with 5 bass weighing 18.65 lbs and brought in the Academy BF at 5.51 lbs! All total they took home $1,877.00!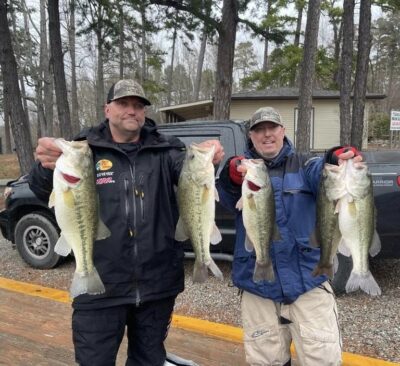 Mike Harris & Johnny Wilder claimed 2nd with 18.59 lbs!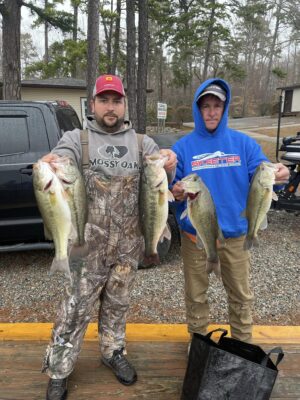 | | | | | |
| --- | --- | --- | --- | --- |
| Team | BF | Weight | Winnings | Points |
| Gary Colwell – Brandon Grey | 5.51 | 18.65 | $1,877.00 | 110 |
| Johnny Wilder – Mike Harris | 0.00 | 18.59 | $980.00 | 109 |
| Tyler Trent – Ricky Trent | 0.00 | 18.33 | $555.00 | 108 |
| Chad Hicks – Heath Johnson | 0.00 | 17.21 | $200.00 | 107 |
| Doug Stallings – Seth Ellis | 0.00 | 16.89 | $140.00 | 106 |
| Darrell Wyatt – Jerry Wyatt | 0.00 | 16.75 | $110.00 | 105 |
| Alden Patterson – Zach Smith | 0.00 | 16.62 | $100.00 | 104 |
| Jason Houchins – Danny Houchins | 0.00 | 15.92 | $90.00 | 103 |
| Marty Warren – Bryan Calloway | 0.00 | 15.88 | | 102 |
| Danny Moss – Zack Davenport | 0.00 | 15.04 | | 101 |
| Ben Dalton – Tyler Calloway | 0.00 | 15.03 | | 100 |
| Mark Jackson – Morris Mustain | 0.00 | 14.60 | | 99 |
| Terry Freeman – Teddy Freeman | 0.00 | 14.58 | | 98 |
| Tim Grein – Richard Cooper | 0.00 | 14.03 | | 97 |
| Robbie Kennon – Chuck Morton | 0.00 | 13.11 | | 96 |
| Chris Bowin – Dakoda Lucy | 0.00 | 13.09 | | 95 |
| Gray Williams – Derrick Currin | 0.00 | 13.06 | | 94 |
| Buck Clark – Michael Stewart | 0.00 | 12.93 | | 93 |
| Lonnie Whitfield – Phillip Smith | 0.00 | 12.90 | | 92 |
| Clay Samples – Ryan Ackins | 0.00 | 12.15 | | 91 |
| Wesley Harris – Travis Garrett | 0.00 | 10.92 | | 90 |
| Randy Waterman – Donnie Avant | 4.41 | 10.82 | $123.00 | 89 |
| Joseph Sharpe – Glenn Eskin | 0.00 | 10.61 | | 88 |
| Spencer Barrow | 0.00 | 10.55 | | 87 |
| Kevin Hayslett – Tim Nobles | 0.00 | 10.48 | | 86 |
| Jonathan Rhew – Mike Rhew | 0.00 | 10.38 | | 85 |
| David Owen | 0.00 | 10.25 | | 84 |
| Ray Griffin – Anthony Yarborough | 0.00 | 9.81 | | 83 |
| Lynn Fox – Jeff Hodges | 0.00 | 9.74 | | 82 |
| Justin Rhew – Roger Clary | 0.00 | 9.71 | | 81 |
| Reginald Norflett – William Johnson | 0.00 | 9.64 | | 80 |
| Eric Christian – Matt Harrison | 0.00 | 9.50 | | 79 |
| Kevin Kane – Kelli Kane | 0.00 | 8.56 | | 78 |
| Daniel Jenkins – Logan Thornton | 0.00 | 5.15 | | 77 |
| Timothy Penhollow – Tim Klugh | 0.00 | 0.00 | | 67 |
| Kris Goin – Jason Tinsley | 0.00 | 0.00 | | 67 |
| Kenny Wilson | 0.00 | 0.00 | | 67 |
| Ryan Roller | 0.00 | 0.00 | | 67 |
| Allex Sayore – Todd McCormick | 0.00 | 0.00 | | 67 |
| Jay Fogleman – John Pilcher | 0.00 | 0.00 | | 67 |
| Aaron Falwell – Steven Coleman | 0.00 | 0.00 | | 67 |
| Total Entrys | | | $3,280.00 | |
| BONUS $ | | | $1,450.00 | |
| Total Paid At Ramp | | | $4,175.00 | |
| Kerr 2023 Spring Final Fund | | | $455.00 | |
| CATT | | | $50.00 | |
| 2023 CATT Championship Fund | | | $50.00 | |
| 2023 Kerr Spring Final Fund Total | | | $860.00 | |