Next and last Kerr Fall Qualifier is Nov 21st at Occoneechee and is a GOLD Qualifier – $120 Entry or $130 at the ramp!
2021 Kerr Fall Membership – $35 Per Person
2021 Sub Fee $25
2021 Kerr Fall Qualifiers Entry $80 -$90 at Ramp Per Team
2021 Gold Qualifiers $120 Entry – $130 at Ramp Per Team
2021 Kerr Fall Final Entry Per Team – $120 Entry – $130 at Ramp
Optional $50 Side Pot – Paying Up to 3 Places!
Blastoff Position is Determined By Order Of Payment
Teams May Use a Sub at Qualifiers
You may fish solo and qualify solo for the final.
A team must enter 1 Kerr Fall Qualifier to become eligible to enter the Kerr Fall Final!
Kerr Point Winners fish the Kerr Final Free!
$100 Strike King/Lews Gift Crad awarded at Final
You may fish the Final with your partner or a Sub your team used during the Qualifiers.
NO NEW SUBS AT FINAL
YOU CANNOT TEAM UP WITH A MEMBER OF ANOTHER TEAM TO FISH THE FINAL
The 2021 Fall Kerr Qualifiers will count toward 2022 CATT Academy Championship qualification! May 21-22, 2022 on Kerr!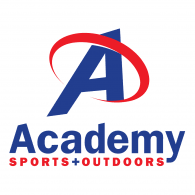 Chuck Morton & Mike Riggs win at Kerr with a limit of bass weighing 15.63 lbs! They weighed in the BF as well and took home $1,344.00!
2nd went to Randy Waterman & Eddie Fore with 14.38 lbs!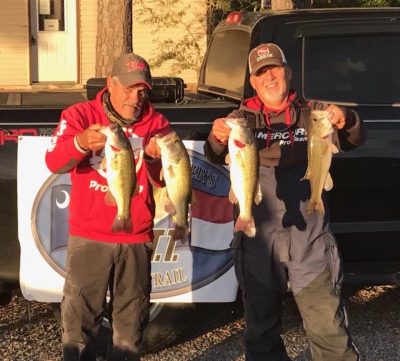 Tony Milam & Bobby Overby took 3rd with 13.24 lbs!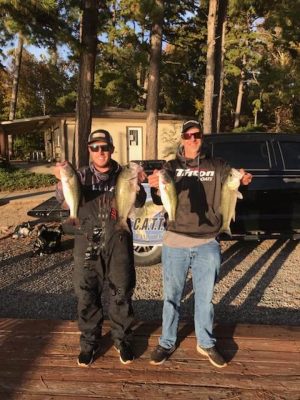 | | | | | |
| --- | --- | --- | --- | --- |
| Team | BF | Weight | Winnings | Points |
| Chuck Morton – Mike Riggs | 4.93 | 15.63 | $1,344.00 | 110 |
| Randy Waterman – Eddie Fore | 3.75 | 14.38 | $655.00 | 109 |
| Tony Milam – Bobby Overby | 4.26 | 13.24 | $375.00 | 108 |
| Brandon Pritchett – Robert Parker | 4.19 | 13.16 | $150.00 | 107 |
| Ryan Roller – Gary Coldwell | 4.29 | 12.81 | $211.00 | 106 |
| Kevin Kane – Matt North | 4.15 | 12.73 | $100.00 | 105 |
| Danny Moss – April Moss | 0.00 | 11.53 | | 104 |
| Steven Griggs – Tim Parker | 2.96 | 11.25 | | 103 |
| Tyler Trent – Ricky Trent | 4.15 | 10.97 | | 102 |
| Wayne Andrews – Tim Tate | 0.00 | 10.04 | | 101 |
| Robbie Keenon – Ross Kennon | 0.00 | 9.74 | | 100 |
| Gray Williams – Derrik Currin | 0.00 | 8.89 | | 99 |
| Kurt Poythress – Steve Loper | 0.00 | 8.11 | | 98 |
| Kenny Wilson – Lycia Niethammer | 4.26 | 7.32 | | 97 |
| Jeremy Gatewood | 0.00 | 6.92 | | 96 |
| Charlie Gunter – Reggie Norfleet | 0.00 | 3.75 | | 95 |
| Samuel Porter – Jimmy Porter | 0.00 | 2.26 | | 94 |
| Wesley Harris – Travis Garrett | 0.00 | 0.00 | | 84 |
| Gary Horsely – Ethan Robertson | 0.00 | 0.00 | | 84 |
| Richard Griswold – Tim Fallow | 0.00 | 0.00 | | 84 |
| Roger Dolan – Roger Dolan Sr | 0.00 | 0.00 | | 84 |
| Jesse Stanley – Rex Watson | 0.00 | 0.00 | | 84 |
| Michael Dikun – Jenny Li | 0.00 | 0.00 | | 84 |
| Charlie Reed – Dennie Gilbert | 0.00 | 0.00 | | 84 |
| Tom Wilkerson | 0.00 | 0.00 | | 84 |
| Jamie Byrd | 0.00 | 0.00 | | 84 |
| Scott Moser | 0.00 | 0.00 | | 84 |
| Craig McDaniel | 0.00 | 0.00 | | 84 |
| Howard Midkiff | 0.00 | 0.00 | | 84 |
| Jeff Taylor – Mike Conneley | 0.00 | 0.00 | | 84 |
| Rick Morris – Dave Waak | 0.00 | 0.00 | | 84 |
| Total Entrys | | | $2,480.00 | |
| BONUS $ | | | $800.00 | |
| Total Paid At Ramp | | | $2,835.00 | |
| Kerr 2021 FALL Final Fund | | | $345.00 | |
| 2022 CATT Championship/Phantom Fund | | | $50.00 | |
| 2021 Kerr FALL Final Fund Total | | | $1,735.00 | |