Next CATT on Kerr Lake is Oct 25th at Occoneechee! This is the last Qualifier of the Fall Kerr Lake Trail! You only have to enter 1 Qualifier to be able to enter the 2020 Fall Kerr Lake Final!
Eddie Glascock & Billy Dunn win with 5 bass weighing 15.17 lbs!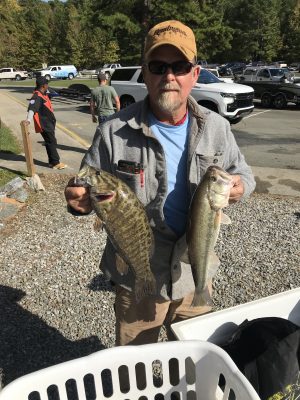 Danny & Jason Houchins 2nd with 13.87 lbs!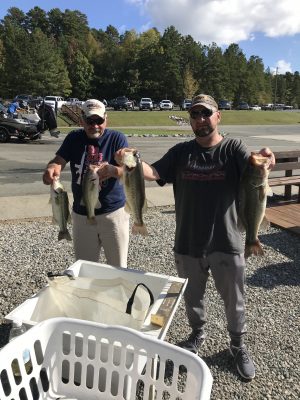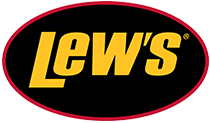 | | | | | |
| --- | --- | --- | --- | --- |
| 35 Teams | BF | Weight | Winnings | Points |
| Eddie Glascock/Billy Dunn | 3.45 | 15.17 | $1,255.00 | 110 |
| Jason Houchins/Danny Houchins | 4.02 | 13.87 | $1,045.00 | 109 |
| Ricky Trent/Tyler Trent | 2.76 | 13.02 | $460.00 | 108 |
| Robbie Mayton/Kevin Bostic | 3.85 | 12.64 | $305.00 | 107 |
| Terry Easter/Dave Farrington | 3.12 | 12.07 | $120.00 | 106 |
| Rick Clements/Elton Clements | 2.95 | 11.65 | $110.00 | 105 |
| Ryan Roller/Gary Calwell | 2.96 | 11.46 | $100.00 | 104 |
| William Hubbard/Brian Calloway | 0.00 | 10.76 | | 103 |
| Tony Woodard/Bo Grosvnor | 0.00 | 10.49 | | 102 |
| Dennie Gilbert/Charlie Reed | 2.91 | 10.34 | | 101 |
| Clay Samples/Jeff Edwards | 0.00 | 9.92 | | 100 |
| Eddie Fore/Brian Kirkpatrick | 0.00 | 9.65 | | 99 |
| Ernest Howell/Randy Taylor | 3.27 | 9.49 | | 98 |
| Don Warren/Jack Gorton | 2.38 | 9.35 | | 97 |
| Bryson Peeed/Johnathan Jones | 2.93 | 8.80 | | 96 |
| Jay Folgman/Jeff Clifton | 0.00 | 8.51 | | 95 |
| Brandon Slaughter/Brandon Curtis | 0.00 | 8.35 | | 94 |
| Nathan Webber /Brandon Gray | 0.00 | 8.17 | | 93 |
| Wesley Cashwell | 0.00 | 7.29 | | 92 |
| Donnie Avant/Randy Waterman | 0.00 | 6.94 | | 91 |
| Tom Wilkerson/Tyler Purcell | 0.00 | 6.56 | | 90 |
| James Byrd | 3.63 | 6.52 | | 89 |
| Jimmy Barron/Spencer Barron | 0.00 | 5.19 | | 88 |
| Phillip Dunn/Evan Fleming | 0.00 | 4.87 | | 87 |
| Mark Winn/Mike Nichols | 0.00 | 0.00 | | 86 |
| Will Howard/Mike Whitehurst | 0.00 | 0.00 | | 86 |
| Jake Osborne/Keith Dutton | 0.00 | 0.00 | | 86 |
| Gary Williams/Andrew Kernes | 0.00 | 0.00 | | 86 |
| Derrick Bowden/Matt Littles | 0.00 | 0.00 | | 86 |
| Blake Gillispie/Collin Bennett | 0.00 | 0.00 | | 86 |
| Alex King/Matt Norras | 0.00 | 0.00 | | 86 |
| Gerald Beck/Rodney Sorrell | 0.00 | 0.00 | | 86 |
| Ben Dalton/Dean Dalton | 0.00 | 0.00 | | 86 |
| Tim Thurman/Thomas Jerrell | 0.00 | 0.00 | | 86 |
| Chuck Morton/Mike Riggs | 0.00 | 0.00 | | 86 |
| Total Entrys | | | $2,800.00 | |
| BONUS $ | | | $1,100.00 | |
| Total Paid At Ramp | | | $3,395.00 | |
| Kerr 2020 FALL Final Fund | | | $405.00 | |
| 2020 CATT Championship/Phantom Fund | | | $50.00 | |
| 2020 Kerr FALL Final Fund Total | | | $860.00 | |
| 2020 CATT Championship/Phantom Total | | | $4,100.00 | |