We had a great crowd with 50 teams entering this past weekend! Next Kerr Qualifier is March 31st and is another GOLD! Come get ya some! You only have to enter 1 Qualifier to be eligible to enter the Kerr Final! Enter 3 Qualifiers and you qualify to enter the June 1-2, 2019 CATT Academy Championship on Kerr! $10,000 1st Place!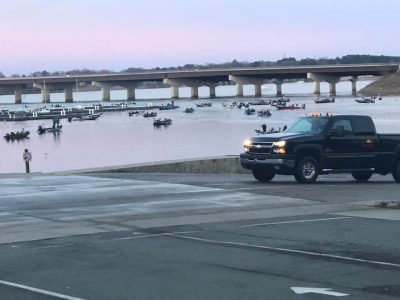 Check out the deals on the Phantom Outdoors website! Fishing Gloves at a great price! Use PHANTOMCATT15 and receive an additional 15% off. Click on the Phantom logo!

Danny & Jason Houchins squeaked it out this past weekend with 5 bass weighing 17.87 lbs! They took home $2,440.00!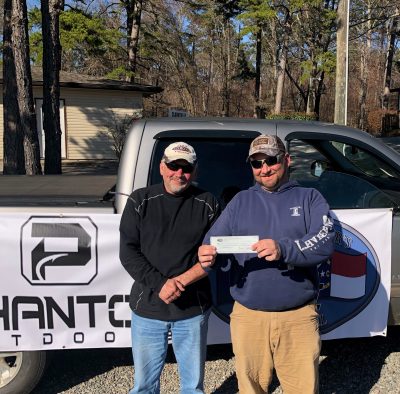 Aaron Falwell & Steve Coleman took 2nd with 17.86 lbs and collected $1,375.00!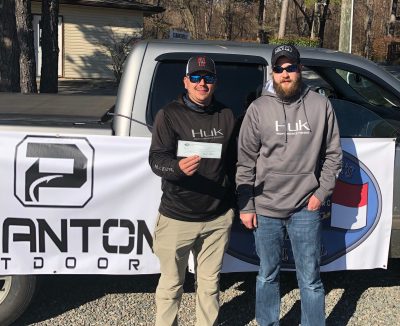 Gary Colwell & Ryan Roller finished 3rd with 17.21 lbs!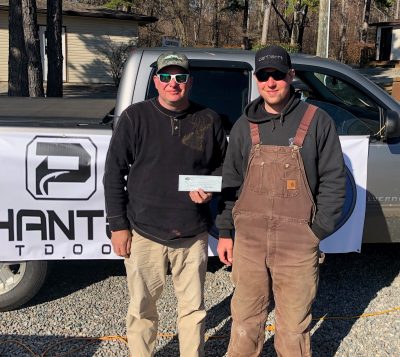 Kevin Cheatham & Johnny Wilder claimed 4th with 16.89 lbs!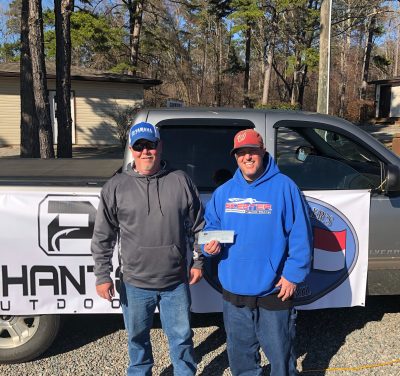 Paul Smith & Jason Lloyd with the 6.28 lb BF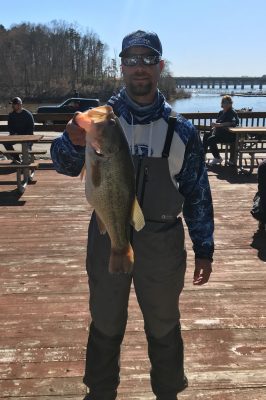 Kerr Mar 17, 2019
Big
Total
50 Teams
Fish
Weight
Winnings
Points
Jason Houchins – Danny Houchins
4.70
17.87
$2,440.00
110
Aaron Falwell – Steven Coleman
4.80
17.86
$1,375.00
109
Ryan Roller – Gary Colwell
5.15
17.21
$785.00
108
Kevin Cheatham – Johnny Wilder
5.28
16.89
$475.00
107
Brad Cook – Ross Oliver
3.84
15.64
$350.00
106
Matt Norris – Alex King
4.65
15.34
$250.00
105
Calvin Young – Rob Wells
0.00
15.24
$200.00
104
James Condrey – Jimmy Condrey
3.92
15.19
$160.00
103
Eddie Glasscock – Billy Dunn

5.72

15.13
$290.00
102
Paul Kent – Scotter Lilly
4.15
14.83
$120.00
101
Paul Smith – Jason Lloyd

6.28

14.82
$350.00
100
Larry Church – Randy Towers
4.88
14.58
99
Walt Bowen – Mark Jackson
4.52
14.28
98
Dennis Reedy – Tommy Marrow
3.38
14.25
97
Charlie Reed – Dennie Gilbert
3.56
14.24
96
Donnie Avant – Randy Waterman
3.33
14.21
95
Monte Alemon – Kevin Alemon
4.21
14.12
94
Tim Woodson – Curtis Talbott
4.87
13.96
93
Ben Dalton – Collins Bennett
4.87
13.96
92
Brent Williams – Justin Dyson
0.00
13.76
91
Trip Emerson – Ray Emerson
3.70
13.49
90
Shawn Hammock – Flash Butts
3.49
13.33
89
Allen White – Mike Vaughn
3.82
12.54
88
Tom McCombs – David Jones
3.72
12.41
87
Brian Calloway – William Hubbard
0.00
12.24
86
Dennis Duncan – Mark Mortez
3.43
12.17
85
Scott Moser – Travis Owens
2.48
12.00
84
David Enos – Brent Enos
5.18
11.82
83
Tyler Trent – Jacob Lloyd
0.00
11.28
82
Kenny Reynolds – Ryan Reynolds
3.40
11.27
81
Paul Rigsbee – Cory Leonard
0.00
11.16
80
Frank Bowles – Mike Franklin
3.14
10.65
79
Carl Enos –  Derek Moyer
0.00
10.62
78
Larry Inman – Garth Joyce
0.00
10.40
77
Randy Carr – Mike Eggers
0.00
10.31
76
Jay Fogleman – Tate Fogleman
0.00
10.11
75
Glenn Long – Vernon Fleming
0.00
9.92
74
Justin Rue – Roger Cleary
0.00
9.49
73
Richard Owen – Austin Minton
0.00
9.47
72
Mike White – Dana Moore
5.36
9.06
71
Darrick Bowden – Matt Little
0.00
8.20
70
Joey Talbott – Peyton Talbott
0.00
8.18
69
Ernest Howell – Ruben Green
0.00
4.57
68
Andrew Kerns
0.00
0.00
67
Jeremy Kent – Brendon Kent
0.00
0.00
67
Vinson Nettles – Mike Coles
0.00
0.00
67
David Frey – Bubba Haywood
0.00
0.00
67
Steven Griggs – Jimmy Wall
0.00
0.00
67
Daniel Jenkins – Jason Kopp
0.00
0.00
67
Terry Easter – David Farrington
0.00
0.00
67
Total Entrys
$6,000.00
BONUS $
$1,350.00
Total Paid At Ramp
$6,795.00
Kerr 2019 Spring Final Fund
$430.00
2019 CATT Championship Fund
$75.00
2019 Kerr Spring Final Fund Total
$1,425.00
2019 CATT Championship Fund Total
$3,875.00