We're off and running on Lake Anna with a great start! 17 Teams entered the 1st Lake Anna Fall Qualifier and we look forward to more teams showing up at the next Lake Anna event which is Sept 7 at Sturgeon Creek Marina!
Since CATT is a new trail to the Lake Anna area here is a some info on how the CATT Trail works! A team only has to enter 1 Lake Anna Fall Qualifier to be eligible to enter the Fall Lake Anna Final. To view the Anna Points go to the Anna Division page and scroll down to the bottom! Anna Fall Point winners fish the Final free and blast off #1 at the Final. We award a Lews Rod OR Reel at the Anna Final plus plaques for the point winners and the Final winners. Example of plaques below.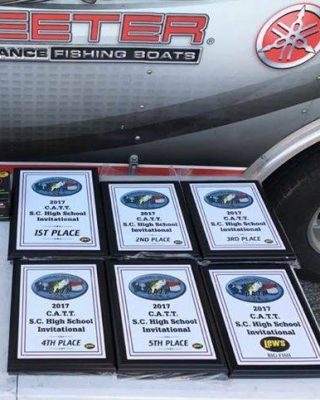 A portion of the Lake Anna entry fees are held back and goes into the Lake Anna Fall Final Fund! At the Lake Anna Fall Final the Final entry fees and the Final Fund are added together to make up the Final purse! The side pot or Bonus is $25 and 100% of the side pot will go to the highest finishing team in the side pot! $30 to $50 of each event goes to CATT which makes the total payback on your entry fees over the course of the Lake Anna Trail over 99%. By entering 3 CATT events on any lake combined (Fall 2019-Spring 2020) your team will be eligible to enter the 2020 CATT Championship on Kerr Lake – Date to be determined! The past 2 years 1st place has been $25,000 cash(Including Triton Gold $) You can see the payout info at the bottom of each CATT results! We post more pictures on Facebook so go over and join! Search CATT or CATT Trail and you should find it.
Are you looking for some great outdoor wear for fishing and hunting? Visit www.phantomoutdoors.com  After placing your order use this code and receive 15% off your order! PHANTOMCATT15      Click on the Phantom Logo to visit the site!
Al Paliani is your Lake Anna Director and he is also the head man at Grey Goat Lures! Great products guys! Give them a try!  www.greygoatlures.com
Click on the Grey Goat Logo to check out some great looking spinnerbaits!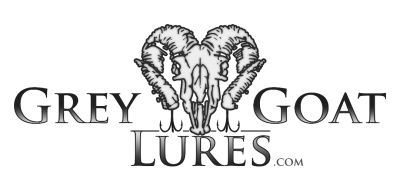 Mike Perkins & John James took the win Saturday at Sturgeon Creek Marina with a limit weighing 16.44 lbs! They also weighed in the 2nd BF at 4.43 lbs and took home $646.00!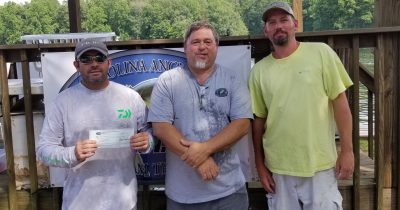 Brian Conners & Scott Conners claimed 2nd with 5 bass weighing 15.37 lbs and earned $329.00!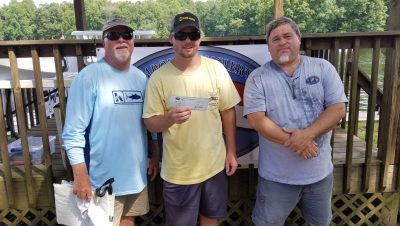 Brian Conners & Scott Conners weighed in the 1t BF at 5.88 lbs!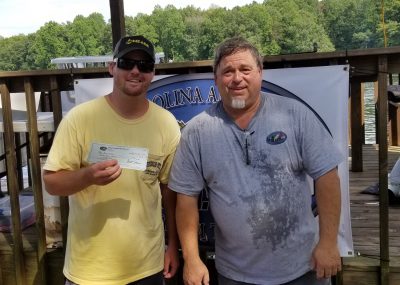 Wayne Dorman & Josh Hall finished 3rd with 13.72 lbs!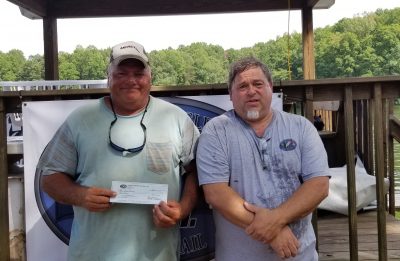 | | | | | |
| --- | --- | --- | --- | --- |
| 17 Teams | BF | Weight | Winnings | Points |
| Mike Perkins – John James | 4.43 | 16.44 | $646.00 | 110 |
| Brian Conners – Scott Conners | 5.88 | 15.37 | $329.00 | 109 |
| Wayne Dorman – Josh Hall | 4.13 | 13.72 | $100.00 | 108 |
| Keith Butler – Shannen Spradlin | 0.00 | 12.23 | | 107 |
| James Graves | 4.03 | 11.19 | | 106 |
| Chris Graham – Tyler Graham | 0.00 | 10.99 | | 105 |
| John Doyle – Taylor Mcain | 0.00 | 9.77 | | 104 |
| Jonathan Mullins – Josh Mullins | 4.15 | 9.77 | | 103 |
| Kody Sekuterski – Noel Broadlus | 3.28 | 9.54 | | 102 |
| Dee Kidd | 0.00 | 8.19 | | 101 |
| Justin Leake – Hunter Leake | 0.00 | 7.45 | | 100 |
| Steve Rose – Mark Mitchell | 0.00 | 6.64 | | 99 |
| Spencer Humphrey – Trey Humphrey | 0.00 | 5.99 | | 98 |
| Billy Richardson – Timmy Sheridan | 0.00 | 3.85 | | 97 |
| Desmond Owen – Scott Reuschling | 0.00 | 3.03 | | 96 |
| Brandon Miskell – Xander Bradley | 0.00 | 0.00 | | 95 |
| Matt Martin – Larry Blanks | 0.00 | 0.00 | | 94 |
| Total Entrys | | | $1,360.00 | |
| BONUS $ | | | $100.00 | |
| Total Paid At Ramp | | | $1,075.00 | |
| Anna Fall 2019 Final Fund | | | $320.00 | |
| 2020 CATT Championship/Phantom Fund | | | $35.00 | |
| 2019 Anna Fall Final Fund Total | | | $320.00 | |
| 2020 CATT Championship/Phantom Fund Total | | | $85.00 | |