We concluded the Lake Anna Spring Trail June 27 with 9 teams entering the Final. We are planning a Fall Lake Anna Trail so keep checking back!
The 2020 CATT Championship is Nov 7-8  and if you entered 2 Lake Anna events you are eligible to enter! 1st Place $10,000!
Dean Parrin & Trey Parrin won with a whopping 24.26 lb bag worth $1,285.00!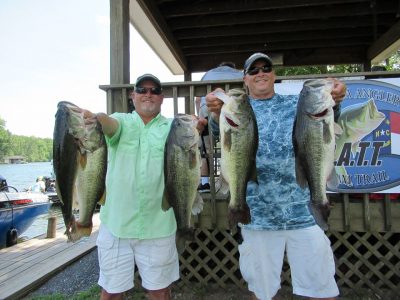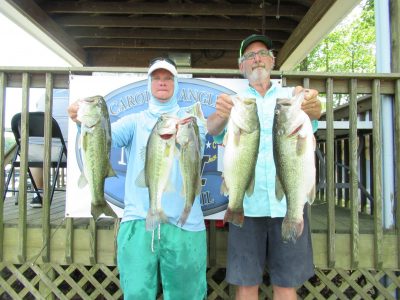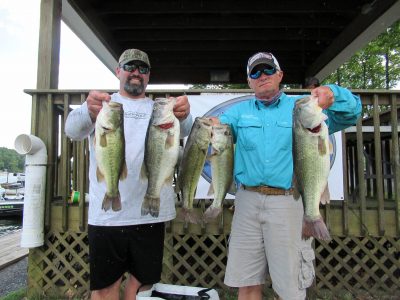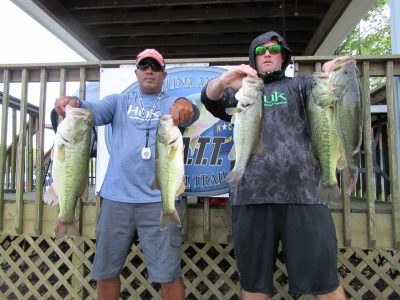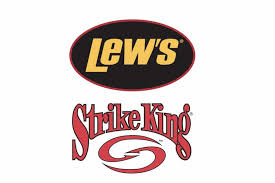 | | | | |
| --- | --- | --- | --- |
| 9 Teams | BF | Weight | Winnings |
| Dean Parrin – Trey Parrin | 6.19 | 24.26 | $1,285.00 |
| Sonny Gleason – Larry Blanks | 6.52 | 19.82 | $800.00 |
| Will Vickory – Dee Kidd | 5.35 | 17.17 | |
| Tyrone Guyse – David Lakerman | 5.14 | 16.11 | |
| John Doyle – Taylor McCann | 0.00 | 14.87 | |
| Preston Cox – Larry Wollenshein | 4.31 | 14.72 | |
| Gene Hall – Scott Taylor | 4.53 | 10.26 | |
| Paul Watson – Mellisa Watson | 3.92 | 6.49 | |
| Matt Martin – Chris Anthony | 0.00 | 0.00 | |