Next up on Lake Anna is the Anna Spring Final June 13th at Sturgeon Creek Marina! You only had to enter 1 Qualifier to be eligible to enter the Final. We have 44 teams eligible!
Also we will award $500 to a the highest finishing team at the Final who has entered at least 3 Anna Qualifiers this Spring!
Clayton Gatewood & Jeff Parish win the Anna Points and will fish the Anna Final FREE plus blast off #1!
Jonathan Mullins & Josh Mullins were our winners this past weekend on Lake Anna with 5 bass weighing 15.91 lbs! They collected $1,497.00!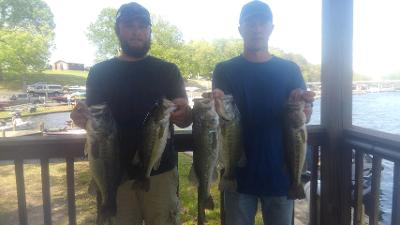 2nd Place Brian Green & Christian Armstrong with 15.72 lbs!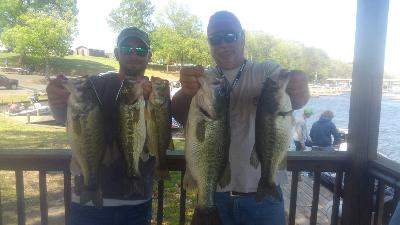 Larry Wollersheim & Preston Cox 3rd with 15.13 lbs!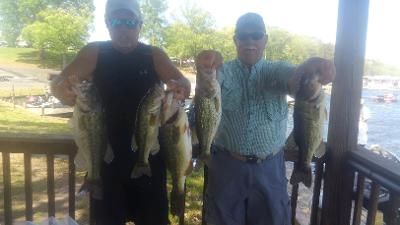 Jack & Hunter Iden 4th with 14.60 lbs!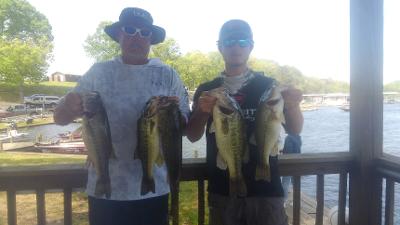 | | | | | |
| --- | --- | --- | --- | --- |
| TEAM | BF | WEIGHT | WINNINGS | POINTS |
| Jonathan Mullins – Josh Mullins | 0.00 | 15.91 | $1,497.00 | 110 |
| Brian Green – Christian Armstrong | 6.40 | 15.72 | $718.00 | 109 |
| Larry Wollersheim – Preston Cox | 0.00 | 15.13 | $250.00 | 108 |
| Jack Iden – Hunter Iden | 0.00 | 14.60 | $190.00 | 107 |
| Matt Martin – Travis Lugar | 0.00 | 14.57 | | 106 |
| James Bailey – Jeff Bailey | 0.00 | 14.40 | | 105 |
| Tim Covington – Nick Covington | 3.88 | 13.37 | | 104 |
| Ken Presley – Keith Lupo | 3.71 | 13.36 | | 103 |
| Wayne Dorman – Matt Clark | 4.75 | 12.59 | | 102 |
| Tyrone Guyse – David Lakeman | 0.00 | 12.46 | | 101 |
| Larry Blanks – James Graves | 0.00 | 12.16 | | 100 |
| Bill Powers – Brad Baber | 4.45 | 12.12 | | 99 |
| Chris Jones – Tom Toews | 0.00 | 11.88 | | 98 |
| Brian Conners – Scott Conners | 0.00 | 10.40 | | 97 |
| Costas Melendez – Jeremy Shifflet | 0.00 | 9.94 | | 96 |
| Clay Gatewood – Jeff Parish | 0.00 | 9.81 | | 95 |
| Mike Hurdle – Cindy Hirdle | 0.00 | 9.15 | | 94 |
| Eric Kuntz | 4.83 | 8.81 | | 93 |
| Nathan Keller – John Doyle | 0.00 | 8.34 | | 92 |
| Scott Taylor – Gene Hall | 0.00 | 7.60 | | 91 |
| David Collins Sr. – Davis Collins Jr. | 0.00 | 3.83 | | 90 |
| Brandon Morris – Kyle Morris | 0.00 | 0.00 | | 80 |
| Wilson Bradley – Tyson Mastin | 0.00 | 0.00 | | 80 |
| Wil Vickery – Dee Kidd | 0.00 | 0.00 | | 80 |
| Total Entrys | | | $2,880.00 | |
| BONUS $ | | | $250.00 | |
| Total Paid At Ramp | | | $2,655.00 | |
| Anna Spring 2021 Final Fund | | | $425.00 | |
| 2021 CATT Championship/Phantom Fund | | | $50.00 | |
| 2021 Anna Spring Final Fund Total | | | $1,670.00 | |
| 2021 CATT Championship/Phantom Fund Total | | | $2,895.00 | |