Thanks for fishing with us! We had a great Spring on Lake Anna! We paid back over $17,000.00!
Tap on the logo to visit Anna's Marine Center!

2021 Lake Anna Spring Final Results
1st Place – Eric Johnson and Nathan Sullivan with 19.72lbs worth $2000 and $450 for side pot. Total earnings $2450.00!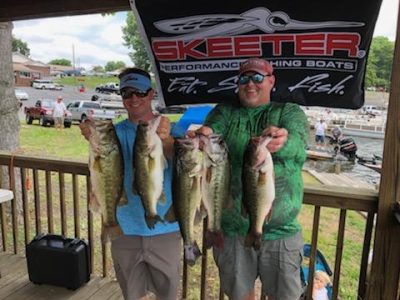 2nd Place – Larry Wollershiem and Preston Cox with 19.53lbs worth $1000 and $500 for highest placing finisher by fishing 3 of 4 qualifiers. Total earnings $1500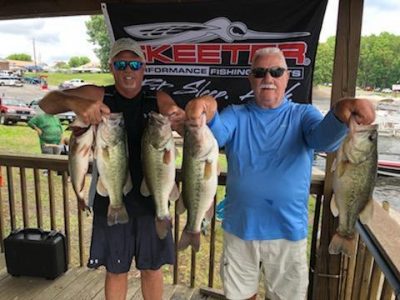 3rd Place – Wil Vickery and Dee Kidd with 19.16lbs worth $600 and $78 for 2nd BF @ 5.89lbs. Total earnings $678
4th Place – Wilson Bradley and Tyson Mastin with 18.39lbs worth $300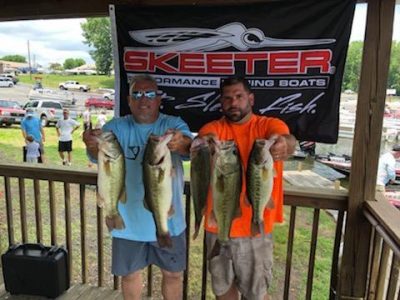 5th Place – Clay Gatewood and Jeff Parish with 16.56lbs worth $150
1st Big Fish – David Lakeman and Tyrone Guyse @ 6.37lbs worth $182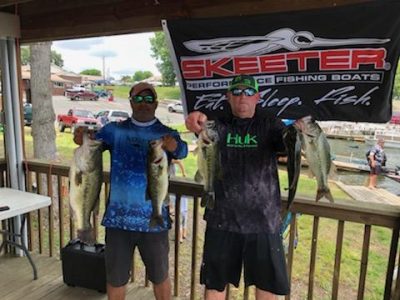 Congrats to all who placed!
Thanks to Chris @ Sturgeon Creek for allowing us to use their facilities. Chris also donated 2 yearly ramp passes which was also given away in the free Raffle.
Thanks to all who supported this trail on Lake Anna! I will try to put something together for this Fall. Wil
| | | | |
| --- | --- | --- | --- |
| Team | BF | Weight | Winnings |
| Nathan Sullivan – Eric Johnson | 0.00 | 19.72 | $2,450.00 |
| Larry Wollersheim – Preston Cox | 5.42 | 19.53 | $1,500.00 |
| Wil Vickery – Dee Kidd | 5.83 | 19.16 | $678.00 |
| Wilson Bradley – Tyson Mastin | 5.20 | 18.39 | $300.00 |
| Clay Gatewood – Jeff Parish | 4.76 | 16.56 | $150.00 |
| Trey Perrin – Dean Perrin | 4.38 | 15.73 | |
| Matt Martin – Travis Lugar | 0.00 | 15.03 | |
| David Lakeman – Tyrone Guyse | 6.37 | 14.82 | $182.00 |
| Victor Dillard – Matt Conners | 0.00 | 14.78 | |
| Wayne Dorman – Glenn Vico | 5.65 | 14.70 | |
| Jonathan Mullins – Josh Mullins | 0.00 | 14.39 | |
| Tim Garner – Martin Villa | 0.00 | 13.94 | |
| Bill Powers – Brad Baber | 5.23 | 13.86 | |
| Jack Iden – Hunter Iden | 0.00 | 12.04 | |
| John James – Mike Perkins | 0.00 | 11.91 | |
| Mike Hurdle – Cindy Hurdle | 4.57 | 11.63 | |
| John Doyle – Nate Keller | 0.00 | 11.26 | |
| Ken Presely – Keith Lupo | 0.00 | 10.76 | |
| Jeremy Shifflet – Costas Melendez | 0.00 | 9.03 | |
| Brain Green – Christian Armstrong | 0.00 | 8.26 | |
| Eric Kuntz | 0.00 | 8.23 | |
| Chris Jones – Tom Toews | 0.00 | 0.00 | |
| James Bailey – Jeff Bailey | 0.00 | 0.00 | |
| Paul Watson – Melissa Watson | 0.00 | 0.00 | |
| Scott Conners – Troy Perry | 0.00 | 0.00 | |
| Larry Blanks | 0.00 | 0.00 | |
| David Collins – David Collins Jr. | 0.00 | 0.00 | |
| | | | |
| Total Paid Spring Lake Anna CATT | | | $17,320.00 |