ATTENTION – The CATT Roanoke Rapids Mar 25 Qualifier has been moved to the Thelma Boat Ramp!
Next up for the Lake Gaston CATT Trail is the 3rdf Spring Qualifier April 2 out of Summit Landing!
Use PHANTOMCATT15 at check out and earn 15% off when you place your order on www.phantomoutdoors.com. Tap on the Phanton Logo to start shopping!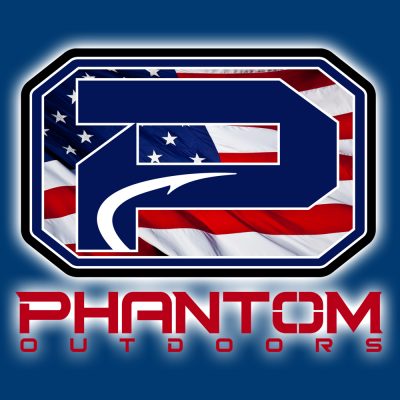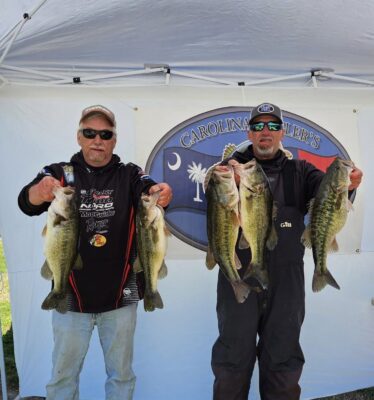 Chris Bishop & Tim Byers 1st Place at Lake Gaston with 5 bass weighing 20.78 lbs worth $1,050.00!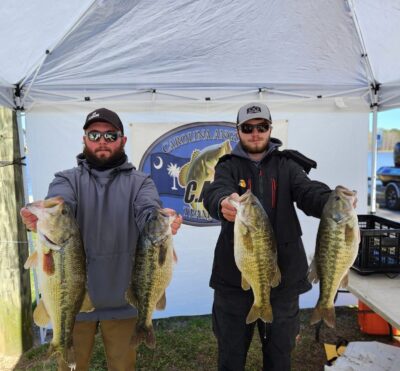 Shane Doughtie & Evan White 2nd Place with 20.04 lbs!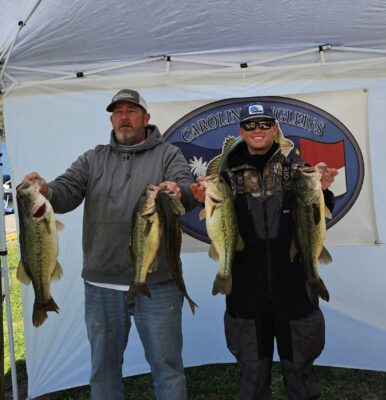 Andy Liles & Cason Price 3rd Place with 18.68 lbs!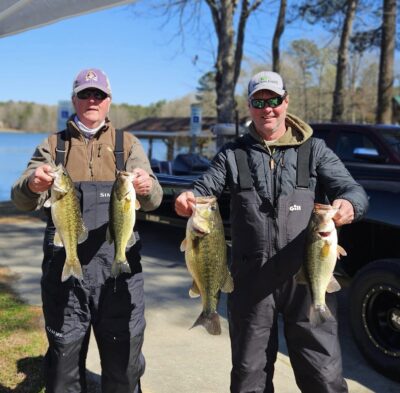 Scott Griffin & Jay Allen with the Academy BF at 6.42 lbs!
| | | | | |
| --- | --- | --- | --- | --- |
| Team | BF | Weight | Winnings | Points |
| Chris Bishop Tim Byers | 5.02 | 20.78 | $1,050.00 | 110 |
| Shane Doughtie Evan White | 5.12 | 20.04 | $975.00 | 109 |
| Andy Liles Cason Price | 4.78 | 18.68 | $250.00 | 108 |
| Jay Wright Rob Lee | 0.00 | 17.26 | $475.00 | 107 |
| Daniel Boseman Jordan Hughes | 0.00 | 16.16 | | 106 |
| Scott Griffin Jay Allen | 6.42 | 15.86 | $154.00 | 105 |
| Land Weaver John Edwards Jr | 0.00 | 15.72 | | 104 |
| Tony Axt Hunter Axt | 0.00 | 14.72 | | 103 |
| Joey Scott Dilan Lynch | 0.00 | 14.20 | | 102 |
| Caleb Horn Daniel Floyd | 0.00 | 13.56 | | 101 |
| Dennis Bradley Allen Mitchell | 5.20 | 12.48 | $66.00 | 100 |
| Allen Lifsey Caleb Eller | 0.00 | 12.30 | | 99 |
| Rick Morris Dave Waack | 3.48 | 12.28 | | 98 |
| Randy Robson Brian Robson | 0.00 | 12.20 | | 97 |
| Mike Gunn Calvin Spencer | 3.64 | 10.32 | | 96 |
| Austin Braswell Chris Bowen | 0.00 | 10.18 | | 95 |
| Jake Murdock John Murdock | 0.00 | 10.10 | | 94 |
| Shane Pembleton | 0.00 | 6.16 | | 93 |
| Ryan Harrell Ryan Brown | 0.00 | 0.00 | | 83 |
| Dennis Phillips Craig Phillips | 0.00 | 0.00 | | 83 |
| Cort Gardner Miles Gardner | 0.00 | 0.00 | | 83 |
| Jeff Bradley Travis West | 0.00 | 0.00 | | 83 |
| Ivan Morris Janet Morris | 0.00 | 0.00 | | 83 |
| Total Entries | | | $2,640.00 | |
| BONUS $ | | | $750.00 | |
| Total Paid At Ramp | | | $2,970.00 | |
| 2023 Gaston Spring Final Total | | | $325.00 | |
| CATT | | | $50.00 | |
| 2023 CATT Championship Fund | | | $50.00 | |
| 2023 Gaston Spring Final Total | | | $690.00 | |