Next Lake Gaston CATT is April 24 launching from Summit Landing!
May 22-23 is the CATT Championship on Kerr! $10,000 1st Place! Info is posted on the Gaston Division page and the Championship page under Tournaments!
Brandon & Kenny Reynold weighed in 5 bass at 16.78 lbs good enough for the win and $2,285.00!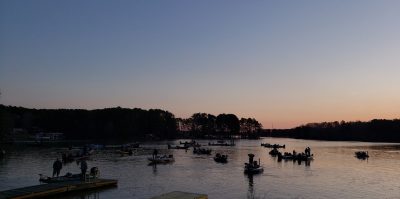 Scott Griffin & Jay Allen came in 2nd with 16.54 lbs and weighed in the 1st BF at 5.36 lbs! They took home $1,567.00!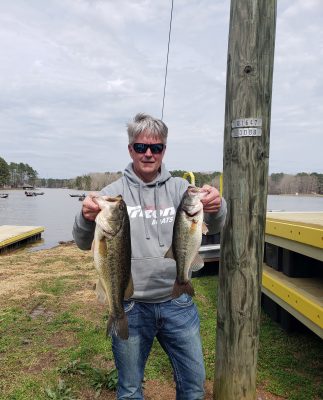 3rd Travis West & Jeff Bradley 15.74 lbs! $858.00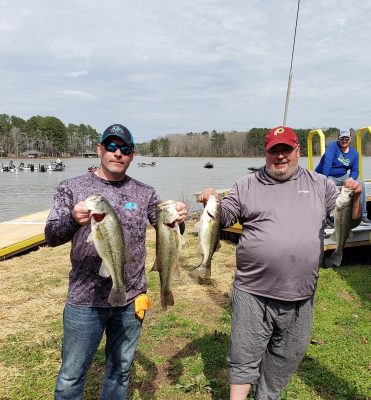 Land Weaver & John Edward finished 4th with 15.28 lbs! $425.00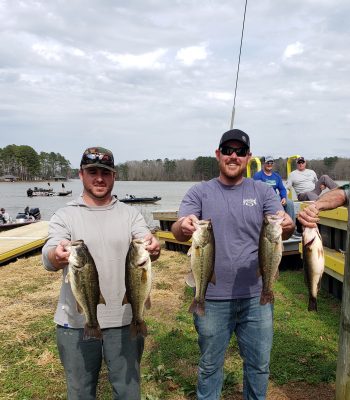 Wendy Moore & Jeff Salmon took 5th with 14.78 lbs! $315.00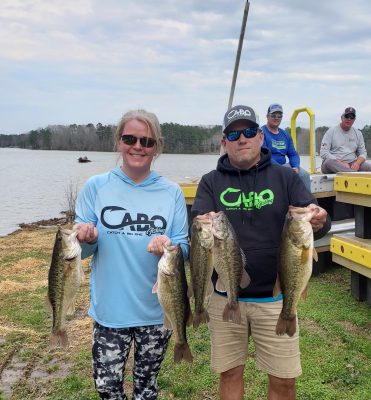 Jacob & Rhett Brown with a Hawg!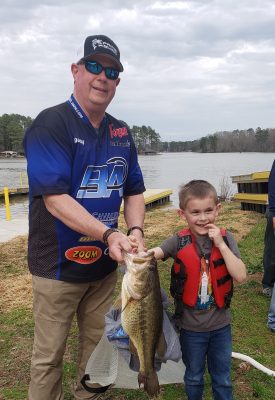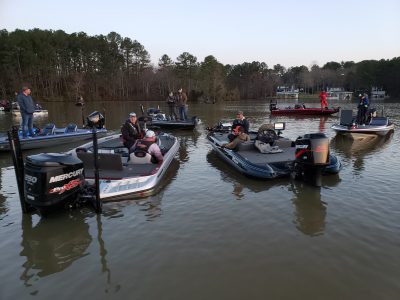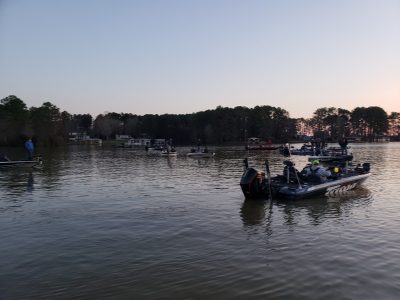 46 Teams
BF
Weight
Winnings
Points
Brandon Reynolds
Kenny Reynolds
4.54
16.78
$2,285.00
110
Scott Griffin
Jay Allen
5.36
16.54
$1,567.00
109
Jeff Bradley
Travis West
4.70
15.74
$858.00
108
Land Weaver
John Edward
0.00
15.28
$425.00
107
Jeff Salmon
Wendy Moore
0.00
14.78
$315.00
106
JT Palmore
Bobby Crisman
0.00
14.72
$235.00
105
Tony Axt
Hunter Axt
0.00
14.16
$185.00
104
Bobby Kinsey
Aaron Duman
0.00
13.20
$145.00
103
Shawn Hammack
Flash Butts
3.90
12.94
$125.00
102
Michael Chlomoudis
Powell Kemp
3.54
12.54
101
Justin Miles
Raymond Miles
0.00
12.22
100
Dennis Bradley
Allen Mitchell
0.00
11.90
99
Robert Bristow
Mick Harris
0.00
11.64
98
Cory Byrum
Wesley Bennett
0.00
11.48
97
Ivan Morris
Janet Morris
0.00
11.26
96
Michael Edwards
Brent Edwards
0.00
11.20
95
Josh Brown
Randy Brown
0.00
11.20
94
Ricky Todd
Andy Liles
0.00
10.74
93
Houston Cash
0.00
10.64
92
Hunter Kendrick
Johnny Kendrick
0.00
10.56
91
Joey Scott
Chris Clary
0.00
10.54
90
Jay Wright
0.00
10.30
89
Ryan Harrell
Carter Harrell
3.72
10.02
88
Tommy Hughes
Bobby Clarke
0.00
9.84
87
Scott Golden
Jesse Medlin
0.00
9.80
86
Jordan Hughes
Daniel Boseman
0.00
9.68
85
Greg Vick
Ed Mawyer
0.00
9.62
84
Chris Bishop
Allen Davis
0.00
9.44
83
Gary Horsley
David Dehart
2.68
9.30
82
Shawn Robison
Nate Kilgore
0.00
8.20
81
Artie  Jones
Anthony Jones
0.00
7.34
80
Don Greg
Warren Lowery
0.00
7.18
79
Gilbert Sanford
Cameron Hedgepeth
3.04
6.88
78
Bobby Peedin
Tj Myrick
0.00
6.68
77
Reggie Norflett
Andy Britten
0.00
5.72
76
Steven Cox
Jason Stacy
0.00
4.20
75
Jim Sampson
David Collins
4.12
4.12
74
Michael Scott
William Scott
0.00
0.00
64
Garrett Thomas
0.00
0.00
64
Adam Richardson
Bentley Richardson
0.00
0.00
64
Justin Matthews
Jake Rowe
0.00
0.00
64
Jacob Brown
Rhett Brown
0.00
0.00
64
Tyler Dix
Carl Enos
0.00
0.00
64
Michael Garner
Richard Bracey
0.00
0.00
64
Phillip Medford
Tammy Medford
0.00
0.00
64
Ryan Mcgee
Dantrell Hedgepeth
0.00
0.00
64
Total Entrys
$5,400.00
BONUS $
$1,150.00
Total Paid At Ramp
$6,140.00
Gaston 2021 Spring Final Fund
$365.00
2021 CATT Championship Fund
$50.00
2021 Gaston Spring Final Fund Total
$735.00
2021 CATT Championships Fund Total
$2,185.00