Please note! The Gaston Fall Final will be moved to Dec 5th and will be a 1 day! Previous date conflicted with Thanksgiving weekend!
Artie Jones & Anthony Joes win $1,607.00 with 5 bass weighing 13.03 lbs!
Next Lake Gaston CATT will be Nov 14th and is the last Fall Gaston Qualifier!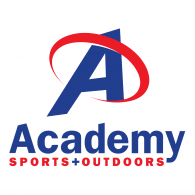 | | | | | |
| --- | --- | --- | --- | --- |
| Team | BF | Weight | Winnings | Points |
| Artie Jones Anthony Jones | 3.75 | 13.03 | $1,607.00 | 110 |
| Michael Scott William Scott | 0.00 | 12.88 | $860.00 | 109 |
| Shane Doughtie Evan White | 0.00 | 12.52 | $345.00 | 108 |
| Janet Morris Rick Morris | 3.64 | 12.15 | $213.00 | 107 |
| Jay Wright Mikey Anderson | 0.00 | 11.93 | | 106 |
| Chuck Murry Randy Groves | 3.29 | 10.95 | | 105 |
| Eric Shell Todd Smith | 0.00 | 9.40 | | 104 |
| Kenneth Mcneil David Walton | 0.00 | 7.76 | | 103 |
| Jerry Cullom | 3.44 | 7.32 | | 102 |
| John Edwards Jr Michael Bryant | 3.34 | 7.26 | | 101 |
| Joey Scott Chris Clary | 0.00 | 7.19 | | 100 |
| Michael Pembolton Terry Joyner | 3.20 | 6.20 | | 99 |
| Mark Fenton Mike Holland | 0.00 | 5.36 | | 98 |
| Chris Bowen Dennis Phillips | 2.11 | 2.11 | | 97 |
| Michael Garner Billy Shelton | 0.00 | 0.00 | | 87 |
| Chandler Todd Robert Todd | 0.00 | 0.00 | | 87 |
| Wesley Caswell | 0.00 | 0.00 | | 87 |
| Carter Rowland James Joyner | 0.00 | 0.00 | | 87 |
| Robby Butler Michael Midgette | 0.00 | 0.00 | | 87 |
| Michael Hobbs Larry Hobbs | 0.00 | 0.00 | | 87 |
| Michael Chlomoudis Gage Chlomoudis | 0.00 | 0.00 | | 87 |
| Andy Liles Ricky Todd | 0.00 | 0.00 | | 87 |
| Total Entrys | | | $2,520.00 | |
| BONUS $ | | | $940.00 | |
| Total Paid At Ramp | | | $1,100.00 | |
| Gaston 2021 Fall Final Fund | | | $335.00 | |
| 2022 CATT Championship Fund | | | $50.00 | |
| 2021 Gaston Fall Final Fund Total | | | $435.00 | |
| 2022 CATT Championships Fund Total | | | $0 | |