Guys check out Level Performance Rods! Great Quality at a Great Price!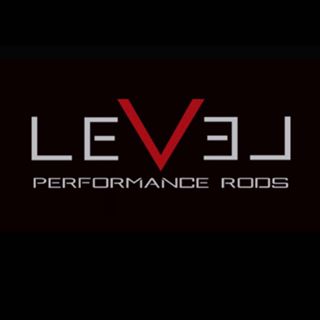 Next Lake Murray CATT is Jan 26 at Dreher…membership is waived on this one as well but if you come back to fish after Jan 26th the $35 membership is required and you can enter the Murray Final!
Wade Amick & Zach Huffstetler weigh in 5 Lake Murray bass at 23.52 and take the win Saturday on Lake Murray!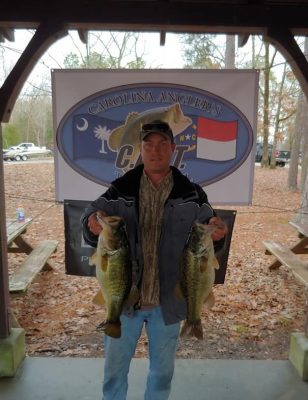 Rodney Tapp & Travis Parrish take 2nd with 23.31 lbs and weigh the BF at 6.57 lbs!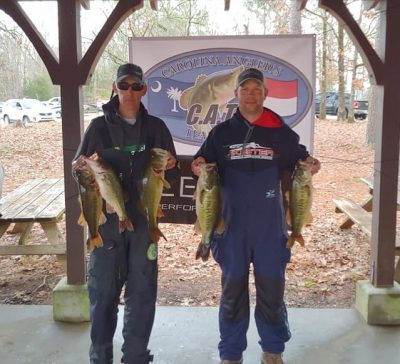 Brian Key fishing solo took 3rd with 21.77 lbs!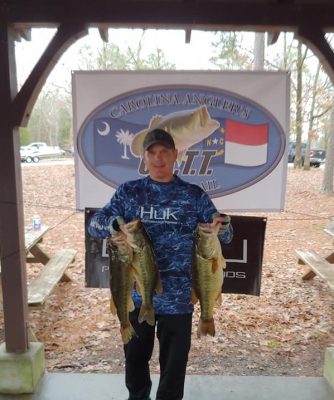 4th place team was DJ McEachern & Jeremiah Jensen with 17.92 lbs!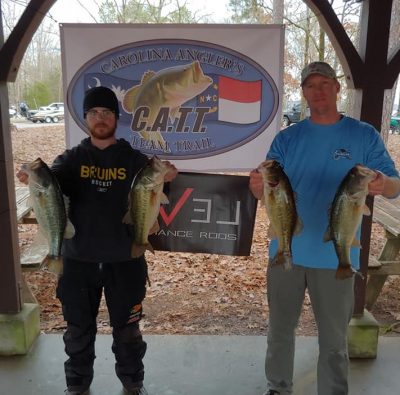 Last money place went to Robert Taylor with 17.81 lbs!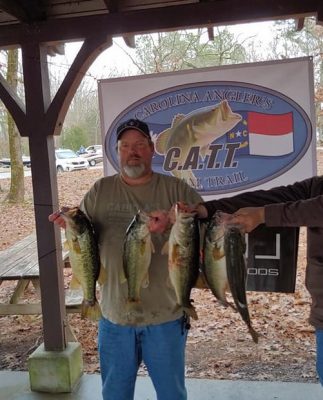 | | | | | |
| --- | --- | --- | --- | --- |
| | Big | Total | Total | |
| 26 Teams | Fish | Weight | Winnings | Points |
| Wade Amick – Zach Huffstetler $$ | 0.00 | 23.52 | $975.00 | 110 |
| Rodney Tapp – Travis Parrish BF | 6.57 | 23.31 | $380.00 | 109 |
| Brian Key | 6.09 | 21.77 | $140.00 | 108 |
| Jeremiah Jensen – DJ McEachern | 0.00 | 17.92 | $100.00 | 107 |
| Robert Taylor | 4.04 | 17.81 | $80.00 | 106 |
| Johnny Mayer – Scott Roton | 4.89 | 17.38 | | 105 |
| Howard Stephens – Davy Hite | 3.52 | 15.22 | | 104 |
| Roger Farr – TJ Francis | 3.75 | 14.86 | | 103 |
| Joey Sabbagha – Dalton Dowdy | 3.00 | 13.19 | | 102 |
| Toby Keisler – TJ Keisler | 3.67 | 12.92 | | 101 |
| Matt Benge | 4.49 | 12.11 | | 100 |
| Doug Lown – Rhett Manus | 4.71 | 12.02 | | 99 |
| Todd Ledford – Jeff Douglas | 5.80 | 11.93 | | 98 |
| Hunter Hite – Ellett Laviski | 4.71 | 11.66 | | 97 |
| Chris Coxey – Joel Sanders | 2.51 | 11.07 | | 96 |
| Loren Smith | 4.62 | 6.33 | | 95 |
| Chris Sullivan – Johnnie Lawson | 4.31 | 6.27 | | 94 |
| Jason Humphries -Jimmy Reynolds | 0.00 | 4.16 | | 93 |
| Bobby McPherson – Wayne Blackwell | 4.03 | 4.03 | | 92 |
| Kenneth Mullens – Jonathan Mullens | 0.00 | 3.80 | | 91 |
| Jeffrey Mayer | 0.00 | 2.30 | | 90 |
| Barry Odom – Al Odom | 0.00 | 0.00 | | 89 |
| Frankie Taylor | 0.00 | 0.00 | | 89 |
| Tim Slice – Jake Wright | 0.00 | 0.00 | | 89 |
| Phillip Anderson – Russ Padgett | 0.00 | 0.00 | | 89 |
| Dan McGlohorn – Gary McGlohorn | 0.00 | 0.00 | | 89 |
| Total Entrys | | | $1,300.00 | |
| BONUS $$ | | | $475.00 | |
| Total Paid At Ramp | | | $1,675.00 | |
| Murray Spring 2018 Fall Final Fund | | | $100.00 | |
| 2019 CATT Championship Fund | | | $30.00 | |
| 2019 Murray Spring Final Fund Total | | | $280.00 | |
| 2019  CATT Championship Fund Total | | | $2,490.00 | |