Get your Phantom Apparel at a discount! Use PHANTOMCATT15 and receive 15% off your next order!
Click on the Phantom logo to get started!

Remember guys to enter the rest of the Lake Murray Spring events the membership is required! Next Lake Murray CATT is Feb 16th at Dreher Island!
I would say the bite is on at Lake Murray with the top 5 teams weighing in over 20 lbs! Jake Wright & Tim Slice weighed up 5 Lake Murray Hawgs at 25.37 lbs and took the win this past Saturday at Billy Dreher Island!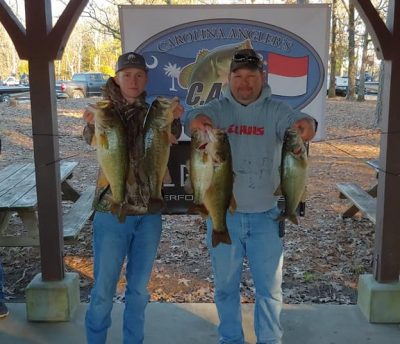 2nd went to TJ Francis & Roger Farr with another solid limit weighing 21.88 lbs! They also brought in the BF at 8.59 lbs!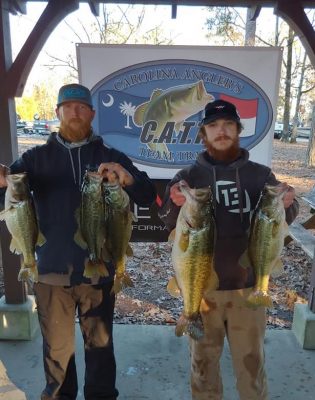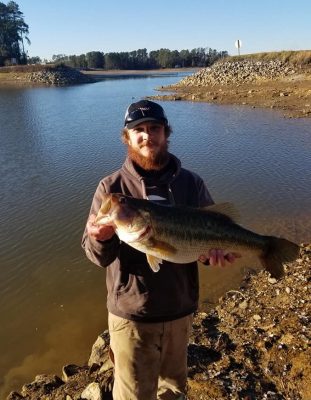 Al Odom & TJ Francis claimed 3rd with 21.28 lbs!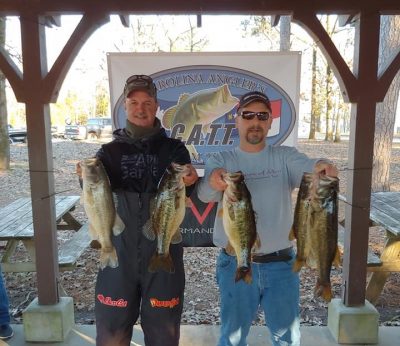 4th Maddie & Neil Huffstetler 21.22 lbs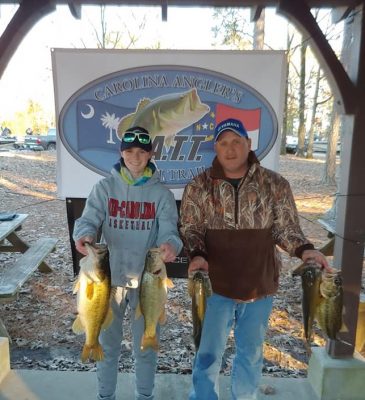 Kyle Cannon & Will Anderson 20.32 lbs!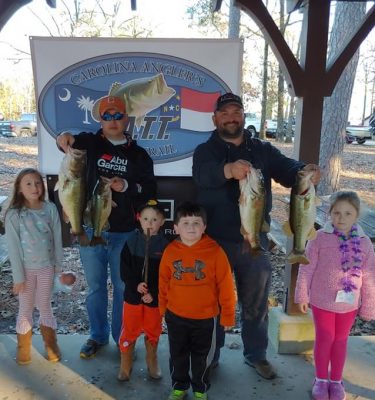 | | | | | |
| --- | --- | --- | --- | --- |
| | Big | Total | Total | |
| 30 Teams | Fish | Weight | Winnings | Points |
| Tim Slice – Jake Wright | 7.30 | 25.37 | $500.00 | 110 |
| Roger Farr – TJ Francis    BF  & $$ | 8.59 | 21.88 | $850.00 | 109 |
| Al Odom – Don Smith | 4.74 | 21.28 | $165.00 | 108 |
| Neil Huffstetler – Maddie Huffstetler | 6.65 | 21.22 | $125.00 | 107 |
| Will Anderson – Kyle Cannon | 0.00 | 20.32 | $100.00 | 106 |
| Josh Rennenbaum – Jim Davis | 0.00 | 18.91 | $75.00 | 105 |
| Nark Krengel | 0.00 | 18.73 | | 104 |
| Grant DeShields – Andy Bolin | 0.00 | 17.77 | | 103 |
| Wendell Causey – Brandon Jeffcoat | 6.10 | 17.73 | | 102 |
| Todd Ledford – Jeff Douglas | 4.56 | 17.67 | | 101 |
| Rhett Manus – Zach Douglas | 6.00 | 16.08 | | 100 |
| Sean Anderson – George Berry | 0.00 | 15.31 | | 99 |
| Howard Stephens – Paul Ham | 0.00 | 15.25 | | 98 |
| Johnny Mayer – Chris Epting | 0.00 | 14.87 | | 97 |
| Don Crowley – Chuck Padgett | 0.00 | 14.34 | | 96 |
| Emment Maynor – Karson Grubbs | 0.00 | 13.90 | | 95 |
| Payton Frick – Cody Page | 0.00 | 13.76 | | 94 |
| Jason Moyer – Jonathan Messick | 3.51 | 12.19 | | 93 |
| Jason Humphries – Jimmy Reynolds | 0.00 | 9.63 | | 92 |
| Brian Key | 0.00 | 6.99 | | 91 |
| Frankie Taylor – Cooper Taylor | 3.66 | 6.45 | | 90 |
| Bobby McPherson – Wayne Blackwell | 0.00 | 5.64 | | 89 |
| Rodney Tapp – Travis Parrish | 0.00 | 0.00 | | 88 |
| Hogn Gutierrez – Stephen McLoud | 0.00 | 0.00 | | 88 |
| Chris Sullivan – Tyler Baggett | 0.00 | 0.00 | | 88 |
| Matt Ross – Bobby Purvis | 0.00 | 0.00 | | 88 |
| CJ Freeman – Scott Farmer | 0.00 | 0.00 | | 88 |
| Roy Little – Jeremy Sessions | 0.00 | 0.00 | | 88 |
| Steven Walker – Barry Brown | 0.00 | 0.00 | | 88 |
| Chris Zarpenhine | 0.00 | 0.00 | | 88 |
| Total Entrys | | | $1,500.00 | |
| BONUS $$ | | | $425.00 | |
| Total Paid At Ramp | | | $1,815.00 | |
| Murray Spring 2018 Fall Final Fund | | | $110.00 | |
| 2019 CATT Championship Fund | | | $0.00 | |
| 2019 Murray Spring Final Fund Total | | | $210.00 | |
| 2019  CATT Championship Fund Total | | | $2,520.00 | |