We had 45 teams enter the 2nd Murray Open/Qualifier Saturday and the weather was great! The bite is coming along as the weather gets a little warmer each week! The next CATT Lake Murray Qualifier is Feb 24th at Dreher! Remember guys if you enter any of the remaining Murray Spring Trail the $35 membership is required!
1st place goes to Thomas Hardwick & Tommy Williams with a solid limit of Lake Murray bass tipping the scales at 18.38 lbs! They collected 1st Place Money and the BONUS $ for a total of $1,210.00! Add another $500.00 in Skeeter Real Money. That pushes their total winnings to $1,710.00!

   www.skeeterboats.com
2nd went to Mike Stephens & Cody Young with a limit weighing 17.84 lbs. They took home $350.00!
Phillip Stutts & Sean Valentine finished 3rd with 5 bass weighing 17.23 lbs and they took home $250.00!
Tim Slice & Jake Wright claimed 4th with 17.18 lb s plus they weighed the BF at 5.82 lbs. All total Tim & Jake earned $425.00
Neil & Tim Huffstetler weighed in 16.86 lbs good enough for 5th Place and $160.00.
Todd Garner & Roger Fowler brought in 16.28 lbs and took 6th Place and $125.00!
Ronald Davis & Chase Mount earned 7th with 15.38 lbs and took home $100.00
Last money paying place worth $75.00 went to Darrell Shull with 14.82 lbs!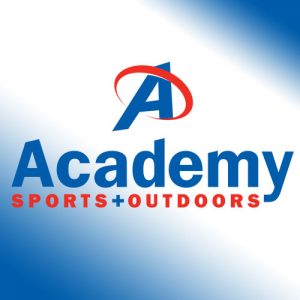 www.academy.com
| | | | | |
| --- | --- | --- | --- | --- |
| Team | BF | Weight | Winnings | Points |
| Tommy Williams – Thomas Hardwick   BONUS $ | 4.72 | 18.38 | $1,710.00 | 110 |
| Mike Stephens – Cody Young | 4.64 | 17.84 | $350.00 | 109 |
| Phillip Stutts – Sean Valentini | 5.80 | 17.23 | $250.00 | 108 |
| Tim Slice – Jake Wright   BF | 5.82 | 17.18 | $425.00 | 107 |
| Neil Huffstetler – Tim Huffstetler | 4.27 | 16.86 | $160.00 | 106 |
| Todd Garner – Roger Fowler | 4.71 | 16.28 | $125.00 | 105 |
| Ronald Davis – Chase Mount | 3.06 | 15.38 | $100.00 | 104 |
| Darrell Shull | 4.82 | 14.82 | $75.00 | 103 |
| Johnny Mayer – Chris Epting | 3.39 | 13.69 | | 102 |
| Stacey James – Chris Coxey | 3.57 | 13.10 | | 101 |
| Michael Royals – David Sprayberry | 3.37 | 13.00 | | 100 |
| Roger Farrow – David Farr | 3.61 | 12.68 | | 99 |
| Jerry Freezon – Jeff Douglas | 5.14 | 12.21 | | 98 |
| Rhett Manus – Doug Lown | 3.18 | 12.04 | | 97 |
| Jeremiah Jenson – Carluss King | 3.45 | 11.61 | | 96 |
| Alan Fletcher – Donald Hinson | 3.43 | 10.82 | | 95 |
| Joey Sabbagha – Ronnie McCoy | 3.14 | 10.47 | | 94 |
| Bo Chappell | 0.00 | 9.07 | | 93 |
| Casey Jackson – Sam Browne | 5.38 | 8.22 | | 92 |
| Chris Teague – Greg Fox | 2.57 | 7.79 | | 91 |
| Eric Enlow – Hunter Enlow | 3.77 | 7.64 | | 90 |
| Bobby McPherson | 0.00 | 1.52 | | 89 |
| Paul Selle – Bryan Hall | 0.00 | 0.00 | | 88 |
| Mark Richardson – Mike Phipps | 0.00 | 0.00 | | 88 |
| Todd Ledford – Andrew Starnes | 0.00 | 0.00 | | 88 |
| Gary White | 0.00 | 0.00 | | 88 |
| Ben Lee | 0.00 | 0.00 | | 88 |
| Jonathan Peeler | 0.00 | 0.00 | | 88 |
| Tony Colacurcio – Jay Adams | 0.00 | 0.00 | | 88 |
| Lee Sawyer – Davy Hite | 0.00 | 0.00 | | 88 |
| Steve Pizzino – Curtis Jones | 0.00 | 0.00 | | 88 |
| Art Harris | 0.00 | 0.00 | | 88 |
| Jason McCoy | 0.00 | 0.00 | | 88 |
| Dean Chapan – Les Westberry | 0.00 | 0.00 | | 88 |
| Chris Dorlan – Charles M. | 0.00 | 0.00 | | 88 |
| Sean Anderson – George Berry | 0.00 | 0.00 | | 88 |
| Joel Sanders | 0.00 | 0.00 | | 88 |
| Wade Amick – Ross Lowder | 0.00 | 0.00 | | 88 |
| Michael Brown – Kasey Hendrix | 0.00 | 0.00 | | 88 |
| Brett Douglas | 0.00 | 0.00 | | 88 |
| David Arnold – Billy Collins | 0.00 | 0.00 | | 88 |
| Mark Krengel | 0.00 | 0.00 | | 88 |
| Shane Cantley – Michael Richardson | 0.00 | 0.00 | | 88 |
| Michael Fuller | 0.00 | 0.00 | | 88 |
| Greg Davis – Woody Parks | 0.00 | 0.00 | | 88 |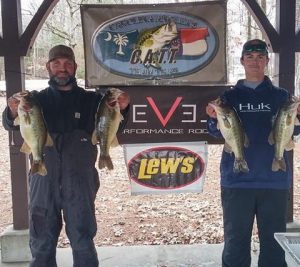 2nd Place Mike Stephens & Cody Young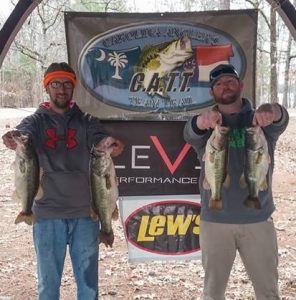 3rd Phillip Stutts & Sean Valentine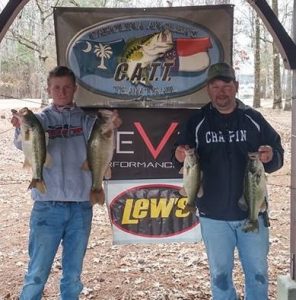 4th Jake Wright & Tim Slice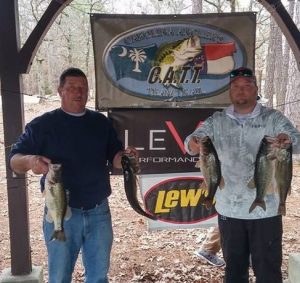 Ronald Davis & Chase Mount