We will host an Open at Dreher Island State Park Dec 31st Safe Light to 3 pm $60 Entry $25 Side Pot!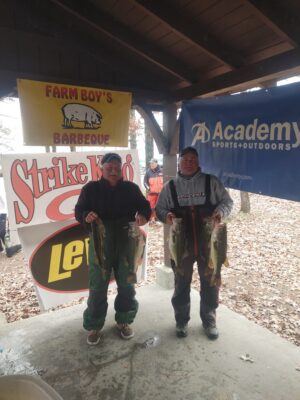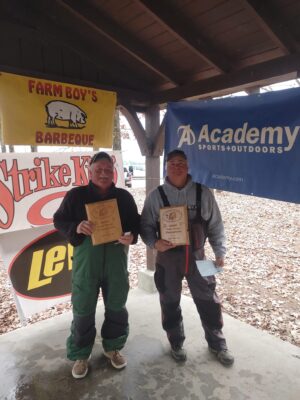 Johnny Mayer & Chris Epting weigh in a Mega Bag at 26.14 lbs to take 1st Place at Lake Murray Dec 17th worth $2,825.00!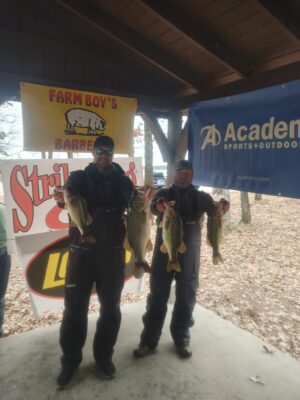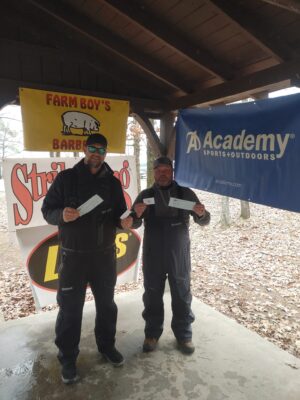 Michael Murphy & Justin Harvey 2nd Place with 21.04 lbs and BF at 7.63 lbs!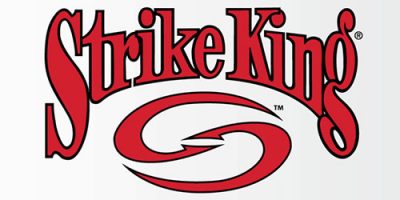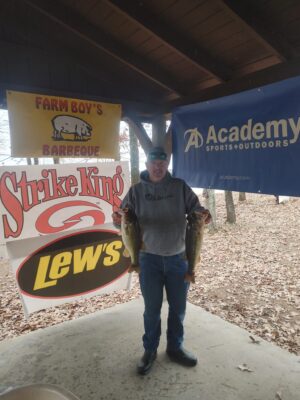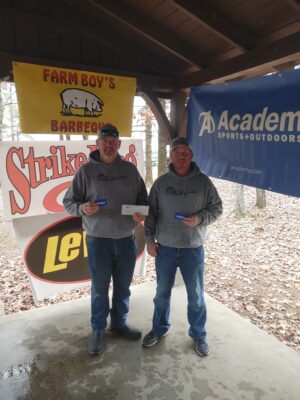 Jody Wright & Chris Marshall 3rd with 19.28 lbs!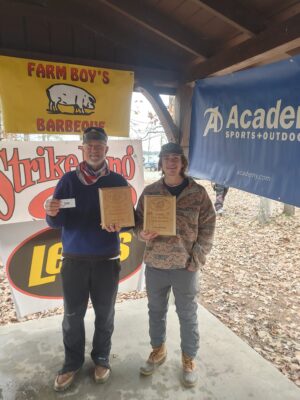 Murray Fall Point Winners Darryl Starkey & Garrett Starkey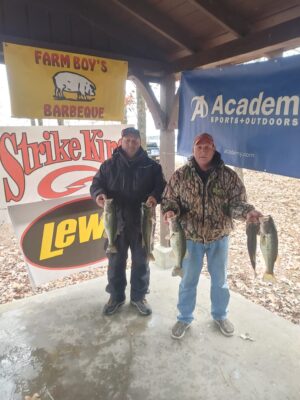 Tim & Neil Huffstetler with a nice bag of bass!
| | | | |
| --- | --- | --- | --- |
| Team | BF | Weight | Winnings |
| Johnny Mayer – Chris Epting | 6.02 | 26.14 | $2,825.00 |
| Michael Murphy – Justin Harvey | 7.63 | 21.04 | $1,100.00 |
| Jody Wright – Chris Marshall | 5.04 | 19.28 | $200.00 |
| Neil Huffstetler – Timn Huffstetler | 4.52 | 18.66 | |
| Jason Ries – Roger McKee | 7.59 | 17.34 | $50.00 |
| Justin Hadden – Sterling Banks | 4.04 | 17.31 | |
| Darryl Starkey – Garrett Starkey | 3.73 | 15.56 | |
| Jeremiah Jensen – AJ Dipietro | 4.85 | 14.97 | |
| Dalton Dowdy – Joey Sabbagha | 4.37 | 14.96 | |
| Sean Anderson – George Berry | 3.94 | 14.17 | |
| Phillip Anderson – Andy Lake | 2.75 | 13.13 | |
| Dave Murdock – Steve Pizzino | 2.91 | 11.95 | |
| Mike Smith | 3.01 | 11.47 | |
| Will Alewine – Edgar Alewine | 3.13 | 11.12 | |
| Rusty Bullard | 5.12 | 8.37 | |
| Mark Krengel – Ron Wood | 0.00 | 0.00 | |